Dental office collects shoes to keep kids "happy and healthy from their head to their toes"


CEDARBURG -- When walking into Little Sprouts Dental, most people are thinking about their teeth, but folks with the dental office are also concerned about what's on your feet.

"We're just looking for children to be happy and healthy from their head to their toes," said Little Sprouts Dental Business Manager Margaret Mueller.

Little Sprouts has joined the fight against global poverty by hosting a Soles4Souls shoe drive. It's asking the public to donate new and gently used shoes to the cause.

"Any kind of shoes, dress shoes, casual shoes, athletic shoes for children and adults. They help everybody," said Mueller.

Michelle Rasmussen and her two sons stopped by to drop off more than 20 pairs of shoes.

"They outgrow their shoes a lot faster than we outgrow our shoes. My husband is also a runner, so he goes through shoes fairly quickly," said Rasmussen.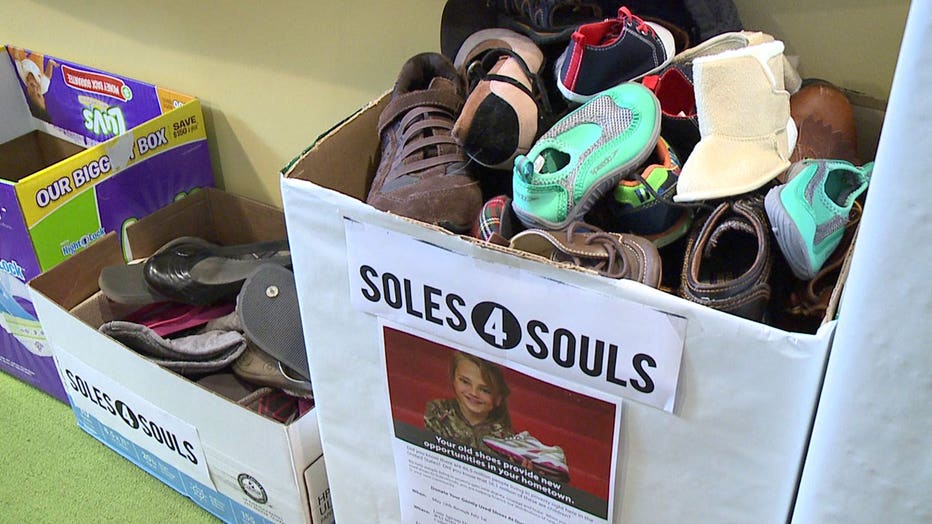 Soles4Souls provides clothes and shoes to people in need internationally and domestically.

"Since they were founded in 2006, they've distributed 22 million pairs of shoes in 127 countries," said Mueller.

The nonprofit also has a Micro Enterprise program, where it sells the shoes to small businesses in poverty-stricken countries.


The proceeds Soles4Souls makes then goes back into its free distribution of shoes.

"Those small businesses will sell the shoes for a profit and learn the skills to open their own businesses, learn some business skills, help their families, and then ultimately grow the economy in those countries," said Mueller.

It's just one more way Little Sprouts is getting people to show off their pearly whites.

"Definitely gives them something to smile about, a new pair of shoes," said Mueller.

Little Sprouts Dental will be collecting the shoes through July 1st and then they'll be driven to a Soles4Soles drop-off center in Madison where they'll be shipped out to people in need.