Democrat Josh Kaul hopes to unseat Republican Brad Schimel in AG race


PEWAUKEE -- Democrat Josh Kaul is looking to unseat Republican Brad Schimel in Wisconsin's attorney general race -- a race that remained too close to call early Wednesday, Nov. 7.

The Marquette University Law School poll released on Oct. 31 showed Kaul with 45 percent support among likely voters, two percent behind Schimel.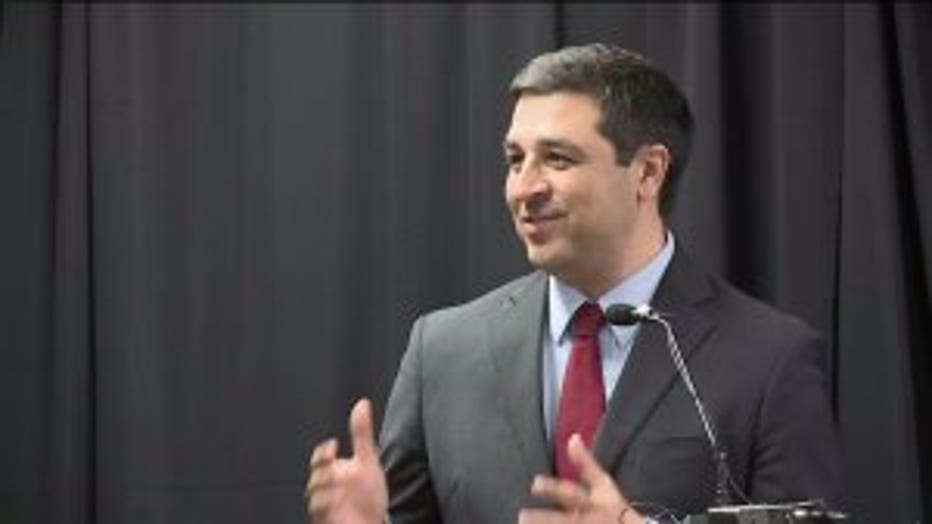 Kaul is the son of late former Democratic Attorney General Peg Lautenschlager and served as a federal prosecutor in Baltimore, but hasn't played up his background on the campaign trail, choosing instead to focus on attacking Schimel.

Kaul spoke just before midnight on Tuesday.

"Thank you all for being here and thank you for staying as this night has gotten long. We don't yet know what the results are going to be and it looks like we won't know until certainly the early hours and maybe not until after that, but we wanted to tell you the Tony Evers' celebration is still going on and it is at the Orpheum, so if folks want to keep watching election results come in, as you know, that race is also very close, and so folks will be watching election results come in from there, but again, we wanted to say thank you so much for your support and we will see what happens with things and we appreciate everyone being here and staying late into the night," said Kaul.




Kaul says Schimel took too long to test thousands of unanalyzed sexual assault evidence kits, allowing testing delays at the state crime labs to grow, spending taxpayer money on commemorative coins for local police and failing to get control of the state's opioid crisis. Kaul believes a solution to the opioid crisis is joining other states in suing opioid manufacturers.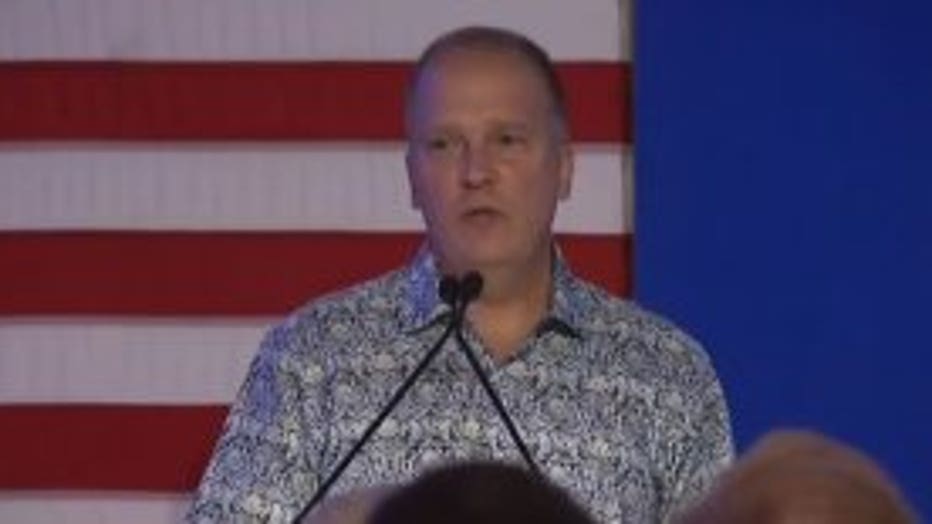 Schimel has pushed back by playing up his efforts to award safety grants to schools and painting Kaul as an outsider with little prosecutorial experience. He ran a campaign based on his longtime experience as a prosecutor. He also boasted bipartisan endorsements of Wisconsin sheriffs and district attorneys.

Brad Schimel was set to host an election night watch party at the Ingelside Hotel in Pewaukee, while Kaul's party would be held at the Concourse Hotel in Madison.

He spoke to supporters early Wednesday as well, with the race still too close to call.

"The hotel's gotta shut this down tonight, and unfortunately we're not going to have an answer before they need to close this place down. I got bashed in some commercials about some awards that we purchased for law enforcement. They cost $4.50 each, and my only regret regarding those is that I didn't make enough of them to give every single law enforcement officer in Wisconsin, because you guys earn them. I'm proud to have been your partner, working side-by-side for 29 years as a prosecutor here with this law enforcement team. There's no place better to live than Wisconsin because of the law enforcement we have here. I love our law enforcement team so much, and that's why, of all things I've done, there's nothing I regret more than the support I've thrown to them and I hope that I'm going to have another four years to continue to support our law enforcement team. Whatever happens, it's been the honor of a lifetime to serve alongside the people of the Wisconsin Department of Justice. You guys are amazing and I'm so proud of you -- and I wish we were ending this with a speech talking about 'we got this victory locked up,' but it's too close to call that right now," said Schimel.




Kaul has also criticized Schimel for some of the spending in his office, including $10,000 on 2,000 commemorative coins for Department of Justice staff.

Schimel was elected in 2014 after serving as Waukesha County's district attorney.

His band, "Four on the Floor," was set to perform at his election night watch party. They have been together since 2006.

At Kaul's election night watch party, his father said a win Tuesday would mean a great deal to Kaul and his supporters.

Schimel has criticized Kaul for what he says is a lack of experience, but Kaul said his experience is just what the state needs.