Democrat Dan Kohl disavows Nancy Pelosi, becoming latest candidate to do so


GRAFTON -- Democratic congressional candidate Dan Kohl says Republicans need not tie him to unpopular House Democratic Leader Nancy Pelosi.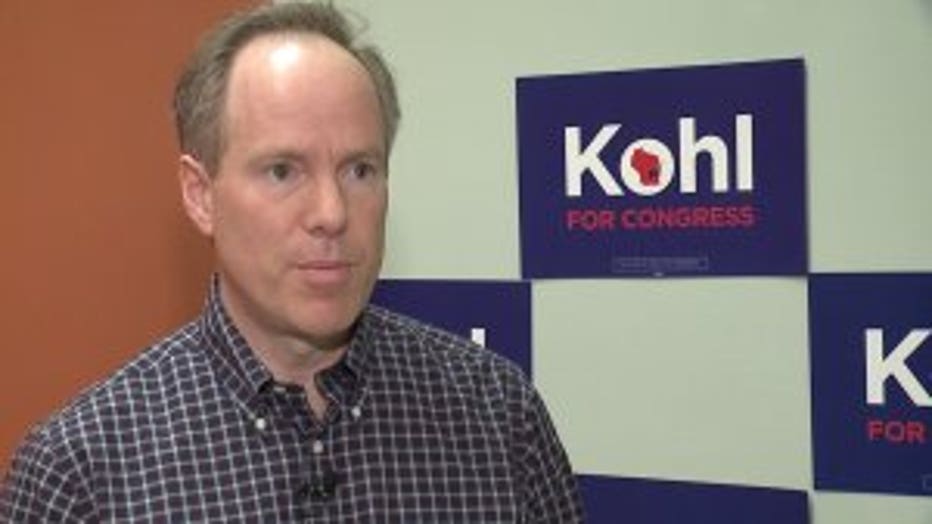 Kohl is disavowing Pelosi.

"If I'm elected to Congress, I would not vote for Nancy Pelosi as leader of the Democrats," Kohl said in an interview inside his Grafton campaign office. "It's time for a new generation of leadership in Washington. We've seen a change of leadership coming on the Republican side. Now I think it's important that we see the same kind of change on the Democratic side as well."

The nephew of former U.S. Sen. Herb Kohl is running in Wisconsin's 6th Congressional District, which spans all or part of 11 counties north and west of Milwaukee. President Donald Trump carried the district by 17 points in 2016.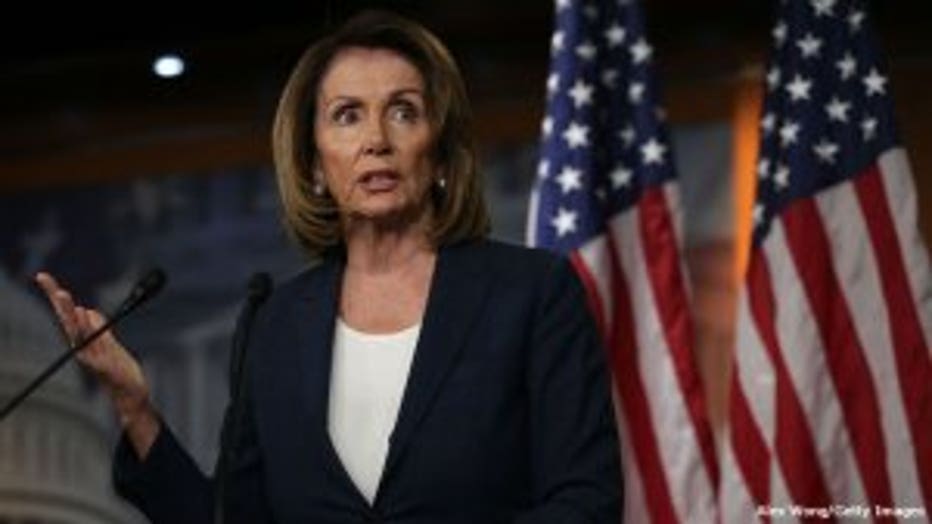 Kohl is among a raft of Democratic congressional candidates seeking to pull upsets in Republican-leaning districts like it. Some have distanced themselves from Pelosi.

Republicans have long played Pelosi's unpopularity to their advantage by tying Democratic candidates to her. When Vice President Mike Pence was in Milwaukee last week, he made sure to mention her name.

"The person who wants to be speaker of the House again, Nancy Pelosi," Pence said during a speech touting the tax overhaul, the crowd cutting him off mid-sentence with a chorus of boos for Pelosi.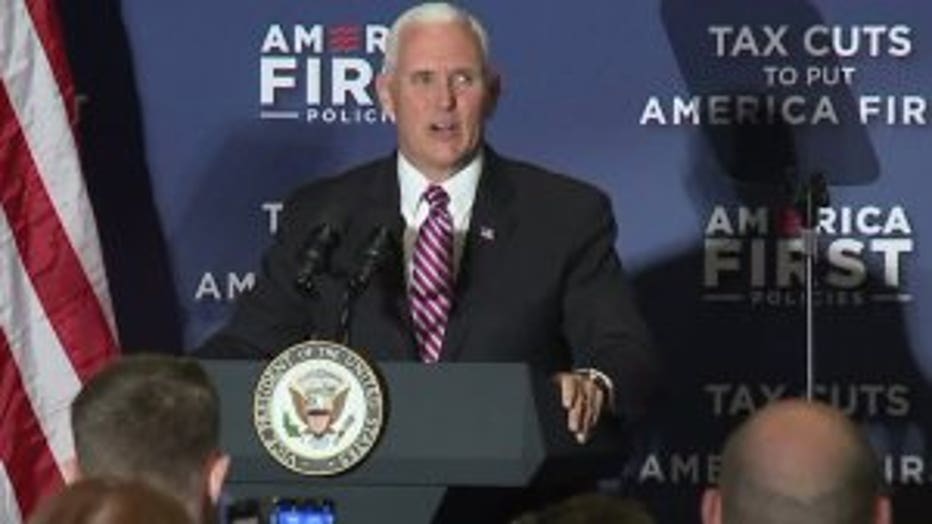 Vice President Mike Pence


Kohl declined to say which Democrat he would support for his party's top leadership post in the House.

"When I get to Washington, I'll see what my choices are. but I do think we need change on the Democratic side," Kohl said.

The man he's challenging, Republican U.S. Rep. Glenn Grothman, criticized Kohl for not taking a stand.

"I'm really stunned that he has no suggestions as to who he would vote for," Grothman said in a telephone interview Sunday evening. He said he wasn't surprised by Kohl's decision to disavow Pelosi because congressional Democrats have questioned whether Pelosi will remain their leader next year.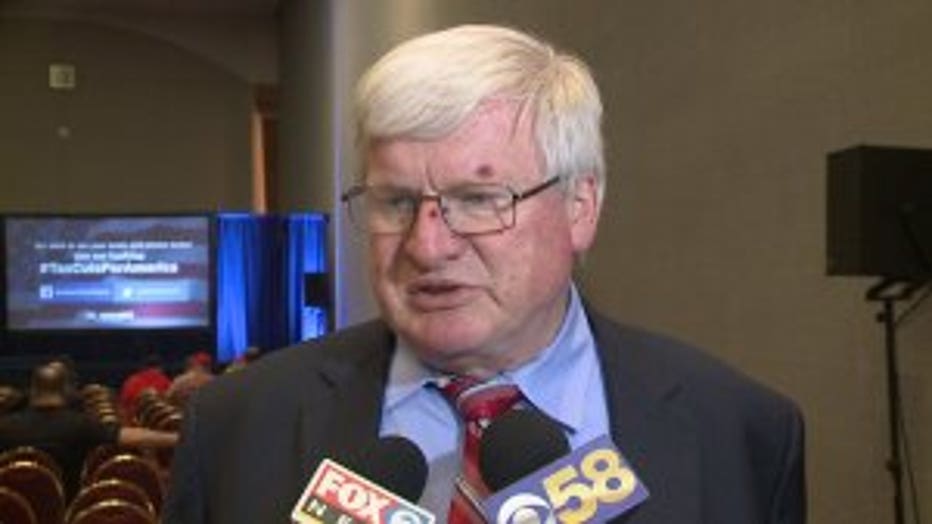 Grothman has sounded the alarm about his own chances to be re-elected for a third term. He has said Democrats are motivated and Kohl is well-connected as a co-founder and former lobbyist at J-Street, a liberal Jewish advocacy group.

"Of course the reason my race is so much more difficult is I'm running against a guy with access to unlimited money and unlimited time," said Grothman.

Kohl rejects that he wouldn't represent the district well.

"I have been putting my life on hold and traveling far and wide to meet with as many people as possible," said Kohl.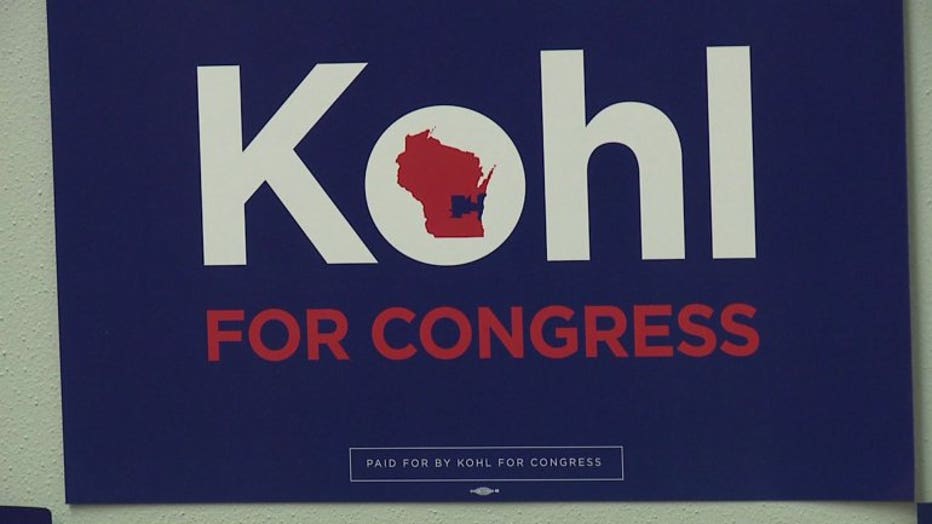 Grothman said he has improved his fundraising in recent months and has twice as much in the bank as he did two years ago, but said "I'll have a hard time spending as much as a Kohl."