Deconstruction of Eagle Tower in Door County set for September 19th
DOOR COUNTY -- The deconstruction of Eagle Tower at Peninsula State Park will begin September 19th and is expected to be completed by September 23rd, weather permitting. During the deconstruction period a section of Shore Road to Eagle Tower will be closed, as will several trails near the tower.

The park closed the tower to public use in May 2015 to protect public safety after an inspection report raised significant concerns over its structural integrity and an inspection by the U.S. Forest Service Forest Products Laboratory found considerable deterioration of the structural and non-structural wood members.

Current plans are to deconstruct the existing tower and rebuild a new structure to look as similar as possible to the existing tower, while complying with building codes, Americans with Disabilities Act requirements and taking into consideration new technologies.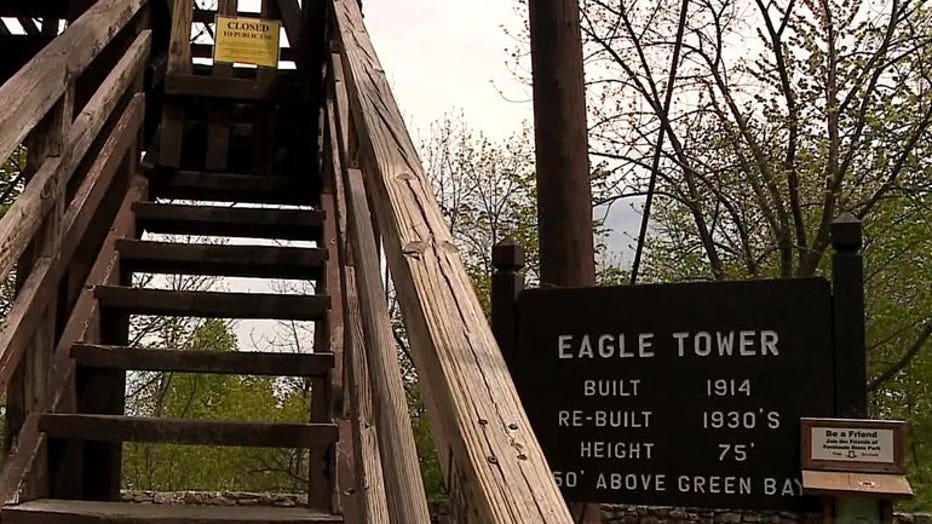 Eagle Tower, Peninsula State Park


The tower will be taken down in sections making all practical efforts to minimize destruction of tower members. Staff from the U.S. Forest Service Forest Products Laboratory will assess all remaining wood elements to determine the existing structural integrity and level of deterioration.

The sections of Shore Road leading to Eagle Tower will be closed beginning at 8:00 p.m. Sunday, September 18th and the road will remain closed through Friday, September 23rd. Also during the deconstruction period the Eagle and Minnehaha trails will be closed, as will a section of the Sentinel trail. Trail closure notices will be placed at the park entrance and trail heads.

For safety reasons, there will not be an opportunity for public viewing of the tower deconstruction, but the entire process will be photographed and pictures will be posted to the Department of Natural Resources website.

The kiosk at the entrance station/park office and the kiosk located at Eagle Tower will be updated regularly with information regarding ongoing work. People can also sign up to receive email updates on tower progress by CLICKING HERE and clicking on the "subscribe for Eagle Tower updates" email icon.

People who are interested in donating to the reconstruction of Eagle Tower can find more information and a link to the donation website through the Friends of Peninsula State Park website.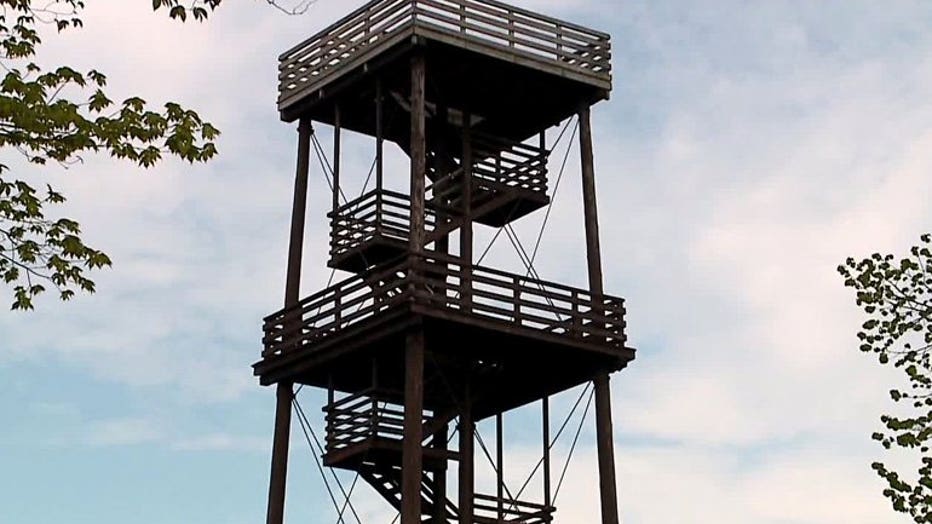 Eagle Tower, Peninsula State Park