Darrell Brooks faces 6th homicide charge in amended complaint
WAUKESHA, Wis. - The suspect in the Waukesha Christmas parade attack is back in court Tuesday, Nov. 30 for a case in Milwaukee County, and records obtained by FOX6 News show a pre-trial investigator was worried Darrell Brooks would commit another crime before he bonded out of jail.
That assessment came just a few weeks ago.
Brooks, 39, was charged Nov. 5 after prosecutors say he ran over the mother of his child with his SUV. The same day, he was interviewed and deemed "high risk" in a pre-trial safety assessment. Despite that, Brooks was still given a low bail, which he posted just days later.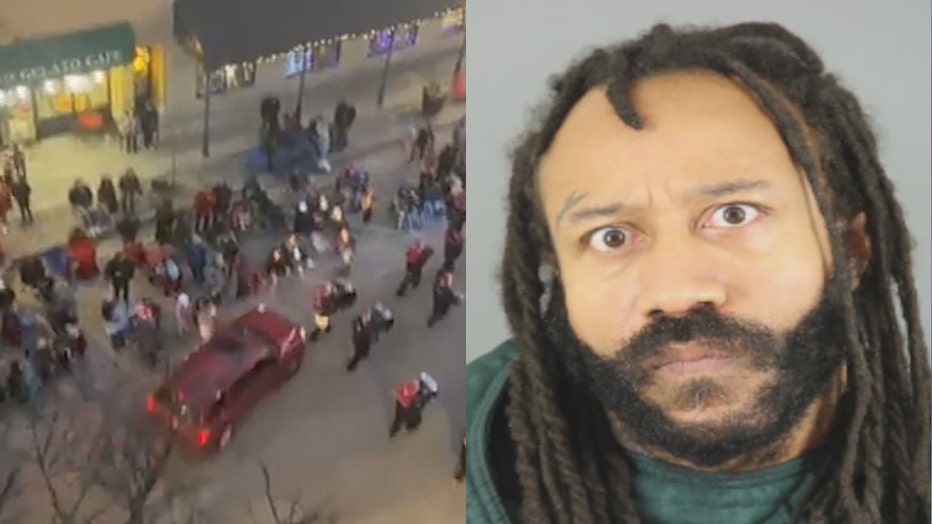 At a gas station near the intersection of Capitol and Appleton, prosecutors say Brooks ran over the mother of his child after she refused his demands she get in his SUV on Nov. 2. Charging documents show officers saw tire tracks on the woman's pants. Police would arrest Brooks later that day. Three days later, a JusticePoint investigator filed a pre-trial safety risk assessment form used to help the court determine bail. The document, obtained by the FOX6 Investigators, shows Brooks scored as a Level 4 risk for failure to appear and a Level 6 risk for new criminal activity, placing him in the red portion of a chart. Farther down, the report adds Brooks is the subject of an active hold with the Waukesha County Sheriff's Office and says he is diagnosed with a "serious and persistent illness in which he is not receiving treatment for."
Despite those concerns, Court Commissioner Cedric Cornwall set Brooks' bail at the state's request of $1,000, which Brooks posted on Nov. 19. Just two days later, Waukesha County prosecutors say Brooks drove through police barricades and into the Waukesha Christmas parade, killing six people, including a child, and injuring dozens more.
Brooks is charged with six counts of first-degree intentional homicide. Each charge carries a mandatory life sentence if convicted. The sixth charge added Monday, Nov. 29 is for Jackson Sparks, an 8-year-old boy who had been walking in the parade with his 12-year-old brother Tucker, who also was hurt in the crash.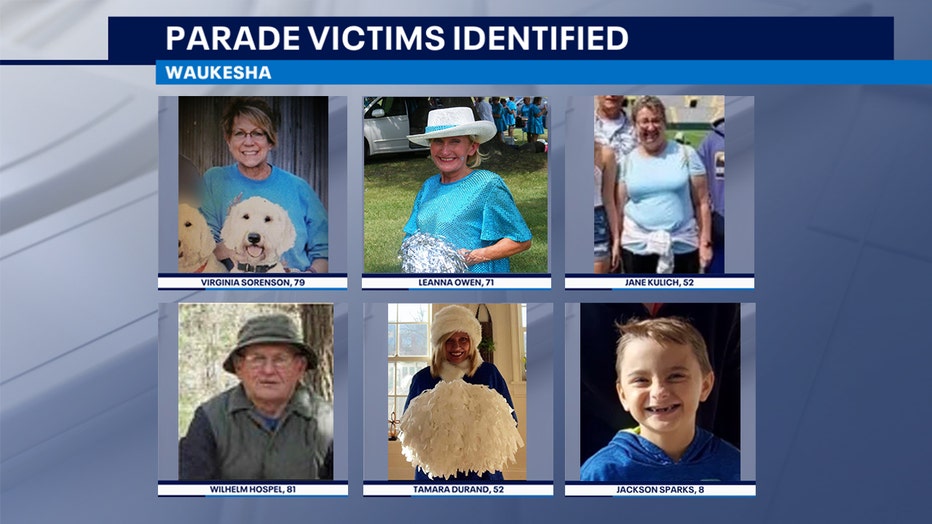 Waukesha parade attack victims identified
Prosecutors say Brooks steered side-to-side through the Waukesha Christmas parade route with the intent of striking marchers and spectators.
At his initial court appearance on Nov. 23, Brooks could be seen rocking back and forth in his seat and crying throughout his court hearing. His bail was set at $5 million, and a preliminary hearing was scheduled for Jan. 14.
The original complaint against Brooks said 62 people were injured in the incident. 
SIGN UP TODAY: Get daily headlines, breaking news emails from FOX6 News
Brooks ignored several attempts to stop him, according to the criminal complaint. Brooks braked at one point, but instead of turning away from the parade route, he turned into the crowd and appeared to rapidly accelerate, the complaint said.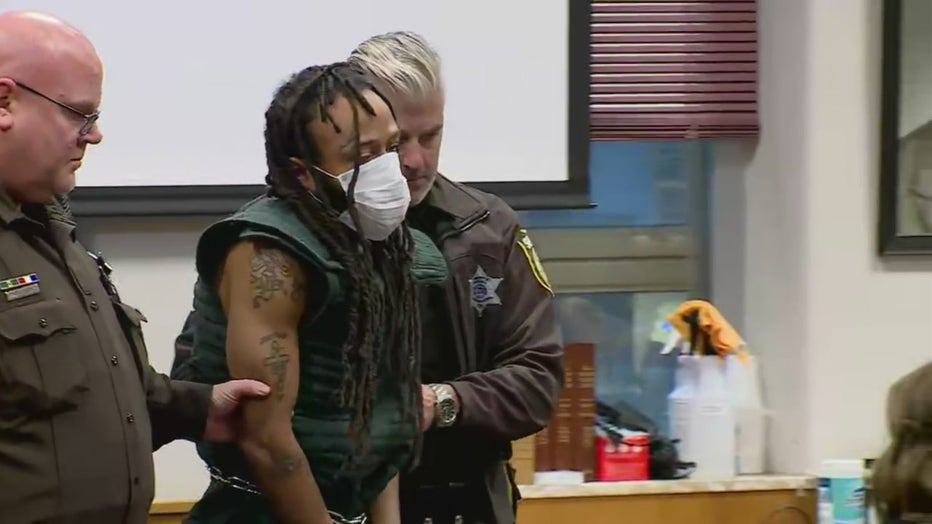 Darrell Brooks initial appearance in Waukesha County court
Willy Medina, a spokesman for the state public defender's office, which is representing Brooks, declined to comment on the added criminal count.
Brooks' alleged motive remains unknown. Investigators have said he was fleeing the scene of a domestic dispute when he turned into the parade but police were not pursuing him. 
Brooks faces five counts in the Milwaukee County case from early November in which he's accused of running over the mother of his child, including resisting an officer, second degree recklessly endangering safety and bail jumping, among others. His attorney in that case, Joseph Domask, filed a motion to withdraw, citing a conflict of interest after what happened in Waukesha.
Prosecutors said they're investigating their bail recommendation in that case, calling it inappropriately low.
FREE DOWNLOAD: Get breaking news alerts in the FOX6 News app for iOS or Android