Dane County Judge DENIES Jill Stein's request for hand recount of ballots; new cost estimate $3.9M


MADISON — Dane County Circuit Judge Valerie Bailey-Rihn on Tuesday night DENIED Green Party candidate Jill Stein's request to force clerks to count ballots by hand during the presidential recount in Wisconsin set to begin on Thursday, December 1st.

Clerks will be allowed to recount ballots by hand OR by machine.

Judge Bailey-Rihn encouraged clerks to hand count the ballots, saying she agreed that it's the best way to determine whether voting machines were tampered with -- but said she had to follow the law. She said "I don't have any authority" to tell the clerks how to conduct the recount. She said she was not convinced by Stein campaign's witnesses that voting machines in Wisconsin had been tampered with.

"I just do not find clear and convincing evidence and that is my decision. I'm going to allow the 19 counties to do the recall the way that they intended. Again, I think everyone would strongly encourage them to do the hand recount," Judge Bailey-Rihn said.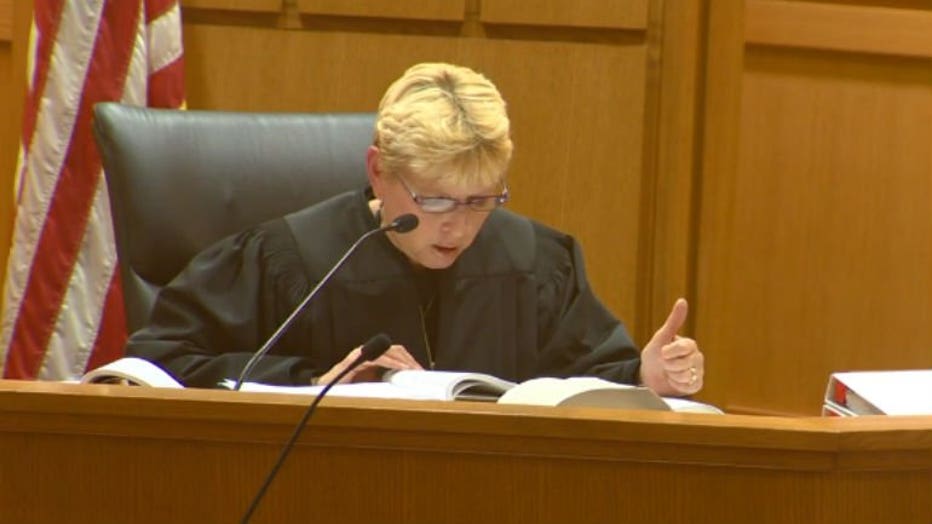 Judge Valerie Bailey-Rihn


About 20 county clerks who said they would use voting machines to recount at least some ballots will be allowed to proceed -- including in Milwaukee County, where Clerk Joe Czarnezki said Monday he was uncertain he could finish the recount by the December 12th deadline without machines.

Wisconsin Attorney General Brad Schimel issued this statement on the judge's ruling:

"I am very pleased with the judge's decision, particularly because she followed the law enacted by the legislature that sets the parameters for a hand recount. The outstanding effort of the Department of Justice attorneys and staff who worked on this case makes me extremely proud."

Stein earlier Tuesday filed the $3.5 million fee -- wiring the money to trigger this recount, despite the fact that she called the estimated cost "exorbitant."

And that was before the Wisconsin Elections Commission released an updated estimated cost -- $3.9 million.

Here are details on the developments Tuesday prior to the hearing in Dane County Circuit Court -- as released by the Wisconsin Elections Commission:


CLICK HERE to access a "Recount Manual" courtesy the Wisconsin Elections Commission -- with much more information.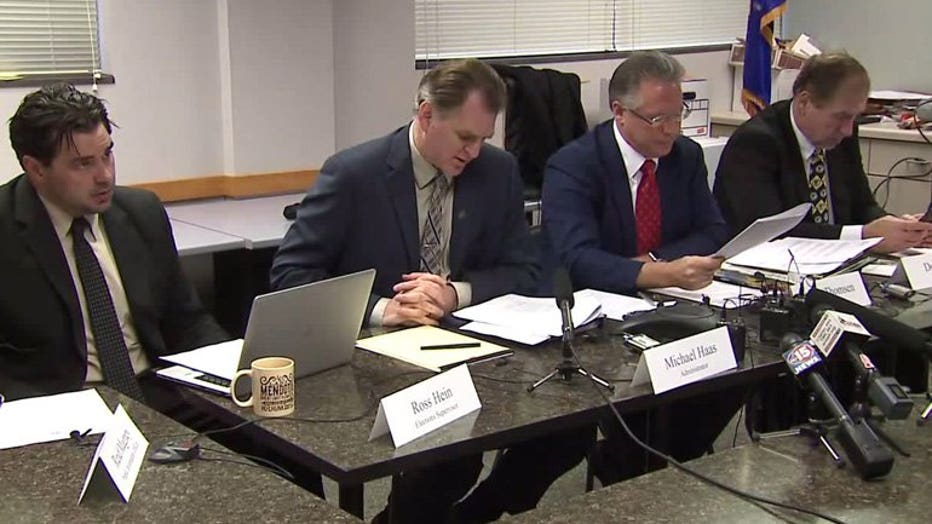 Wisconsin Elections Commission


The Wisconsin Elections Commission on Tuesday afternoon said the estimated cost of the recount in Wisconsin is now $3.9 million.

Stein was required to pay $3.5 million by 4:30 p.m. Tuesday to kick off this recount effort -- which she did.

Stein said the $3.5 million estimate Monday from Wisconsin election officials meant she'd have to ask her supporters to raise another $2.4 million. In a statement Tuesday, Stein called it an "undue burden" but said she won't stop efforts for recounts in Wisconsin -- and in Michigan and Pennsylvania.

Stein had initially expected the Wisconsin recount effort to cost $1.1 million.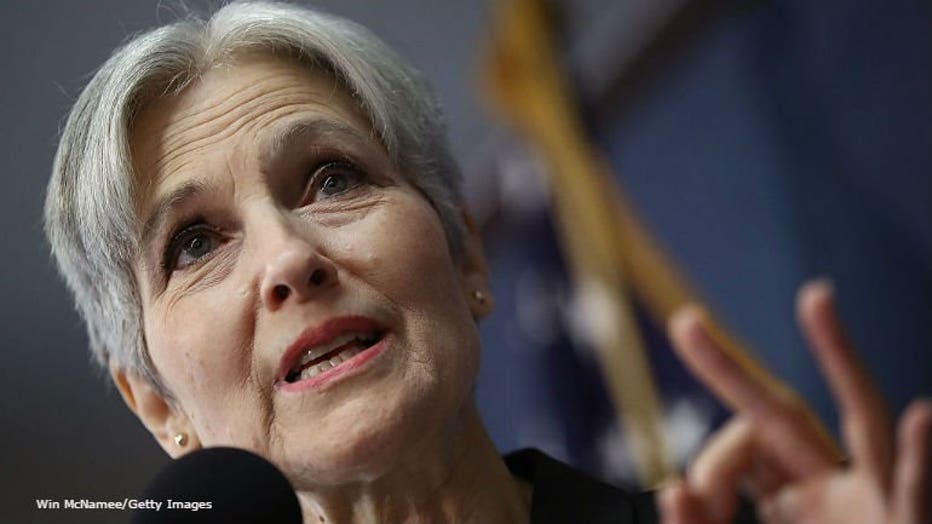 Stein said irregularities with the Wisconsin vote indicate potential tampering, although state election officials dispute that. She says a recount is the only way to verify the results.

Donald Trump beat Hillary Clinton by about 22,000 votes in Wisconsin. The recount will start Thursday.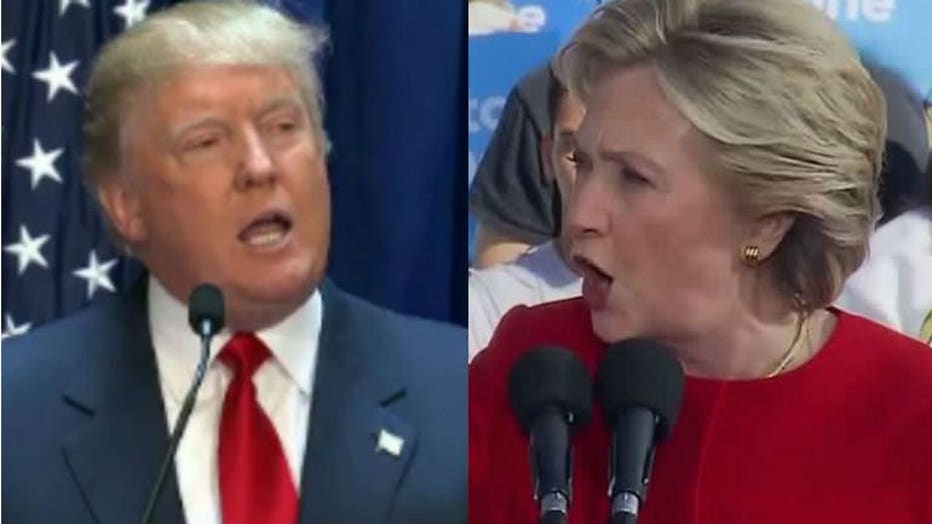 Donald Trump, Hillary Clinton


Stein sued the Wisconsin Elections Commission in Dane County Circuit Court, asking a judge to force county clerks to hand count every ballot instead of using machines. Former Democratic presidential candidate Hillary Clinton filed to join the lawsuit.

Judge Bailey-Rihn granted a request from Clinton's attorneys to join the lawsuit without comment during a hearing Tuesday afternoon. Clinton's team had argued she has a stake in the recount and manual counting is the most transparent method for the public.

The judge scheduled the 4:30 p.m. Tuesday hearing to determine whether the recount will be done by hand and ruled shortly before 9:00 p.m. Tuesday a hand recount WILL NOT be mandated.

Attorneys representing Stein and a representative for Clinton called three witnesses to make their case for a hand recount. They said a hand recount is the only way to ensure voting machines weren't tampered with.

The Wisconsin Department of Justice tried to convince the judge not to order a hand recount -- calling one witness, a representative from the Wisconsin Elections Commission.

DOJ attorneys filed briefs Tuesday arguing that Stein hasn't shown how a hand recount would change the election's results and has offered no evidence of any problems with automatic tabulating equipment. They argued that she's offered only speculation about security risks inherent in all electronic voting systems.

A computer expert testified that Wisconsin's voting machines are susceptible to cyberattacks as part of the suit lawsuit seeking a hand recount.

University of Michigan computer scientist J. Alex Halderman testified that he believes the optical vote scanners that most Wisconsin municipalities can be hacked with screwdrivers, by inserting malware into them through portable media or when they receive updates at county offices. But he presented no evidence that votes were tampered with.

A statistical expert told the court there were some anomalies with state voting results -- particularly when looking at results from municipalities where votes are processed with optical scanners.

Experts argued Wisconsin could be susceptible to a hack because the results were expected to be close here -- a tight race, they argued, would make it easy for a manipulation to go undetected.

Wisconsin's chief elections administrator defended the state's voting systems.

Wisconsin Elections Commission Administrator Mike Haas testified that the state's voting tabulating equipment is federally certified and field tested for accuracy. He said he's not aware of anyone gaining unauthorized access to any equipment anywhere in the state. He added he's confident the equipment is secure.

There is now, of course, the possibility of an appeal. FOX6 News asked -- but the Stein campaign wasn't saying Tuesday whether that's in the cards.

Officials with the Wisconsin Elections Commission said they'll hold a teleconference Wednesday at 10:00 a.m. -- calling this a webinar where they'll get as many of the 72 county clerks on the line as possible, as they no doubt have many questions moving forward.

The recount, which will begin Thursday, December 1st must be completed by December 12th.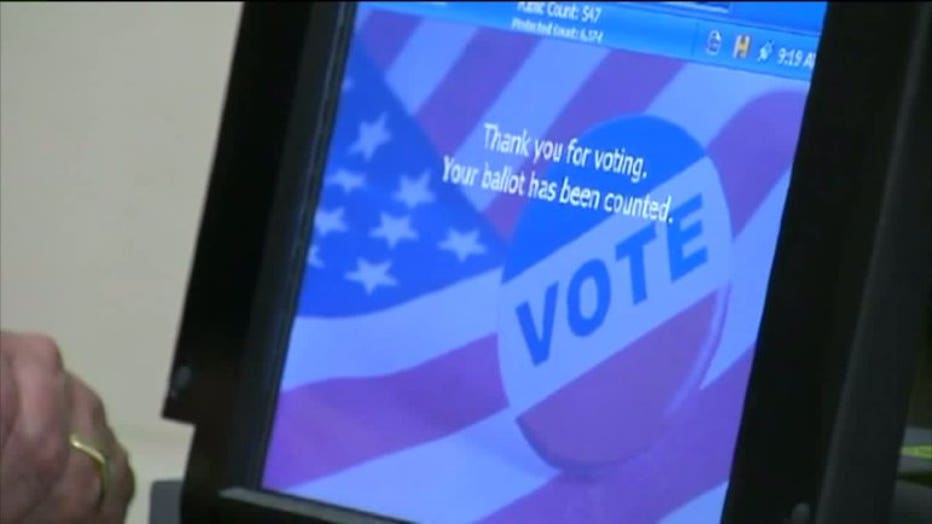 According to the Elections Commission, if the candidates disagree with the results of the recount, the law gives them the right to appeal in circuit court within five business days after the recount is completed.  The circuit court is where issues are resolved that may be discovered during the recount but are not resolved to the satisfaction of the candidates.