D-Day's 24 hours changed 20th century and Europe forever
ON OMAHA BEACH, France — All at once, Charles Shay tried to stanch the bleeding from a ripped-open stomach, dull the pain with morphine and soothe the mind of a dying fellow American army medic. It was a tall order for a 19-year-old who had just set foot on the European mainland for the first time.

But nothing could have prepared him for what happened on June 6, 1944, on five cold, forbidding beaches in northern France. It was D-Day, one of the most significant 24-hour periods of the 20th century, the horrifying tipping point in World War II that defined the future of Europe.

That morning, Shay could not yet fathom what the event would ultimately mean. He was more concerned with the bleeding soldiers, body parts and corpses strewn around him, and the machine-gun fire and shells that filled the air.

"You have to realize my vision of the beach was very small. I could only experience what I could see," he told The Associated Press, speaking from the now-glimmering Omaha Beach, where he landed 75 years ago.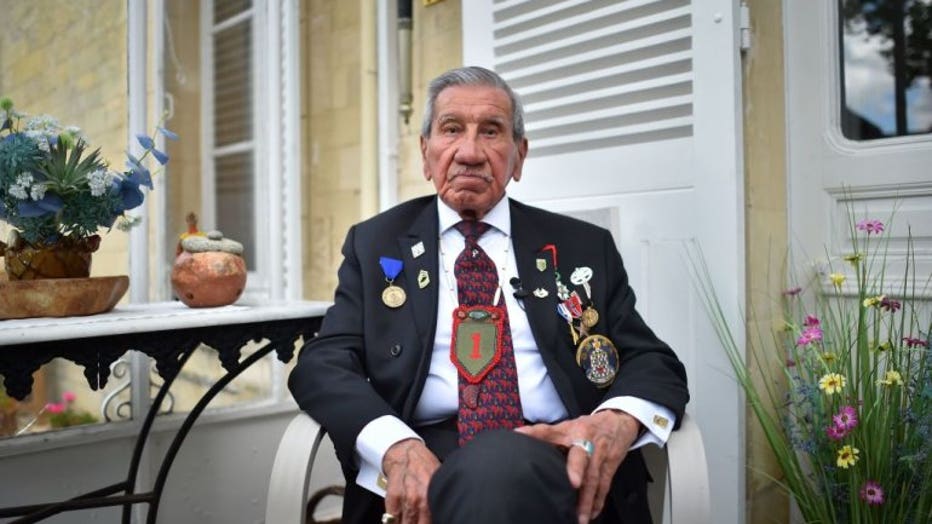 World War II veteran Charles Norman Shay, a Penobscot Native American, who took part in the Operation Overlord (Battle of Normandy) during the D-Day on June 6, 1944, poses on May 4, 2019 in Bretteville-l'Orgueilleuse, western France. (Photo by LOIC V


International leaders will gather again this week to honor the dwindling number of D-Day veterans. U.S. President Donald Trump is set to join a commemoration Wednesday on the southern English coast in Portsmouth before traveling to Normandy and the U.S. cemetery at Colleville-sur-Mer, which stands on a bluff overlooking the English Channel where some 160,000 made the perilous D-Day crossing.

There, Shay plans to be among the crowd Thursday to welcome Trump as he pays homage to 9,388 dead Americans, most of whom lost their lives on D-Day or in the aftermath of the Normandy offensive.



After World War II, Shay continued to witness history — fighting the Chinese during the Korean War, participating in U.S. atomic tests in the Marshall Islands and later working at the International Atomic Energy Agency in Vienna. With all the wisdom gathered in his 94 years, he knows another war can never be discounted.

"Some men cannot get enough of power," Shay said. "And it still continues today."

These days, crimson wild roses bloom where blood seeped into the Normandy dunes, and American flags whip in the westerly winds, many flown by locals still grateful to the U.S. soldiers who liberated the first French soil from four years of Nazi occupation.

Omaha and adjacent Utah Beach were America's to take, but similar acts of sacrifice and heroism happened on three other beachheads to the east where Britain and Canadian troops sought to break Hitler's stranglehold on the continent. In all, the invasion covered 80 kilometers (50 miles) of French shoreline.

Shay survived, but he did not talk about the experience for well over half a century.

"So many dead. So many young men, young boys, killed on the spot," he said. "It was difficult to see and absorb."