Criminal charges filed in hit-and-run crash that killed 64-year-old woman
MILWAUKEE -- A Milwaukee man is now charged in connection with the fatal hit-and-run crash that killed 64-year-old Pang Vang at 27th and Wells on August 21st. The accused is 20-year-old George Reel.

Reel faces a charge of hit-and-run resulting in death -- which has a maximum penalty of 25 years in prison and $100,000 in fines.

According to the criminal complaint,  Reel was driving a white Infiniti that slammed into the side of a Honda. Pang Vang was sitting in the passenger seat of that Honda -- and died at the scene from injuries suffered in the wreck.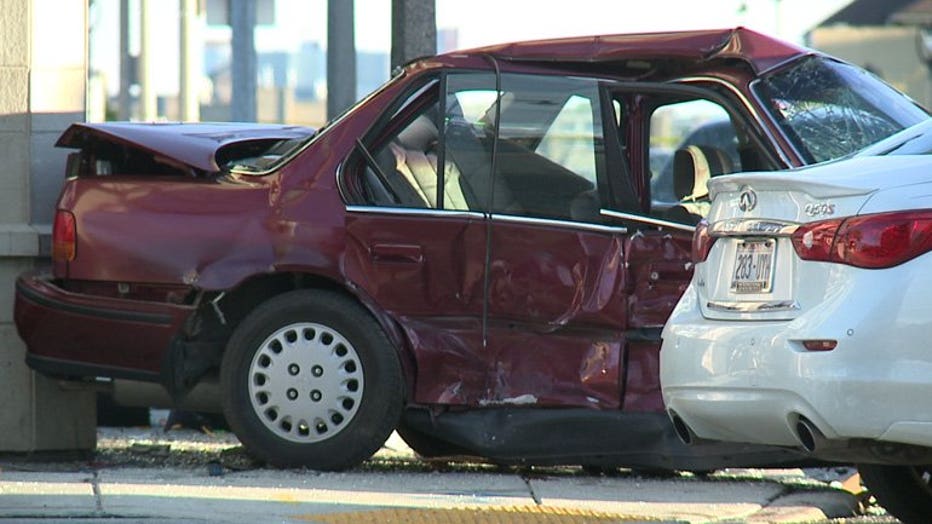 Crash at 27th & Wells, Milwaukee


The complaint indicates when officers arrived on the scene, they noticed a large group of people gathered at the corner. Reel and another man were there near the rear of the Infiniti and "then ran away from the scene." An officer noticed this, caught up to the men, and "asked Reel if he had been driving the Infiniti." Reel denied being involved in the wreck and told the officer to leave him alone. The officer returned to the scene of the crash.

A short time later, the complaint indicates Reel approached another officer at the scene of the wreck and said, "I wanna talk to you. It was me driving the white car. I was going to get my sister because it's her car and I got scared."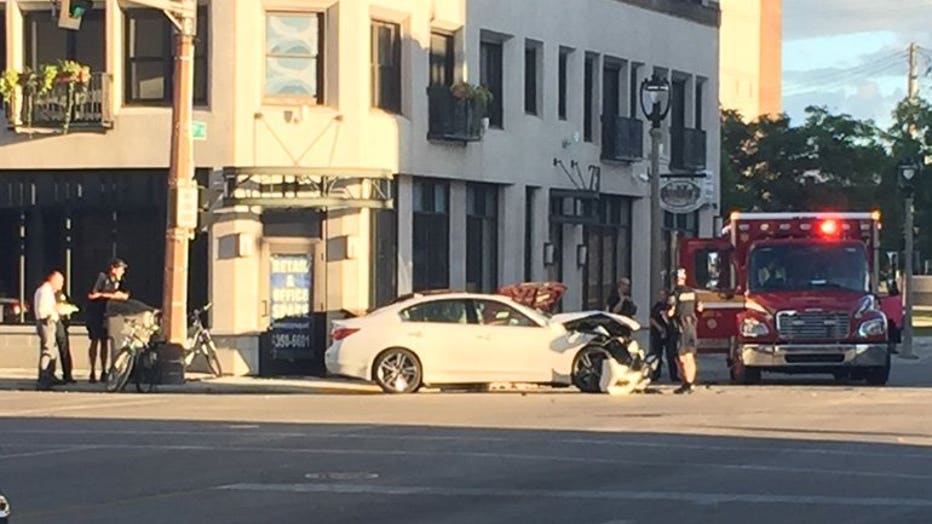 Crash at 27th & Wells, Milwaukee


The complaint says the collision was captured by a pole camera at the intersection. It shows the Honda "failed to stop for the red light and entered the intersection of 27th and Wells. The Infiniti, which was travelling east on Wells, and had a green light, entered the intersection and struck the passenger's side of the Honda."

Again, the passenger in the Honda, Pang Vang, died on the scene.

The driver of the Honda was hospitalized. He too now faces a criminal charge of operating a motor vehicle while suspended, causing death. The driver is identified as 53-year-old Thanousorn Aranyaphong of Milwaukee. The complaint against Aranyaphong shows he had been issued a regular license but it was suspended in December 2015 for two years for failure to pay forfeiture.

The charge against Aranyaphong comes with a maximum penalty of six years in prison and $10,000 in fines.