Creating brighter smiles: Children receive free dental care through "Seal-A-Smile" program


MILWAUKEE -- A trip to the dentist's office is something often taken for granted, but not for everyone. In fact, there are countless children who suffer from tooth decay.




"Pain from dental cavities is the leading cause of school absenteeism. Dental cavities are the most common chronic childhood disease, even more prevalent than asthma," said Robyn Kibler, St. Elizabeth Ann Seton dental clinic manager.

After recognizing this problem, the Seal-A-Smile program was born.

"Every program has a screening, oral health education, sealant when appropriate, fluoride varnish, and that all important referral if they find there is a definite need for care," said Ann Boson, Delta Dental Charitable Fund director.

The program is funded by Delta Dental and the Wisconsin Department of Health Services.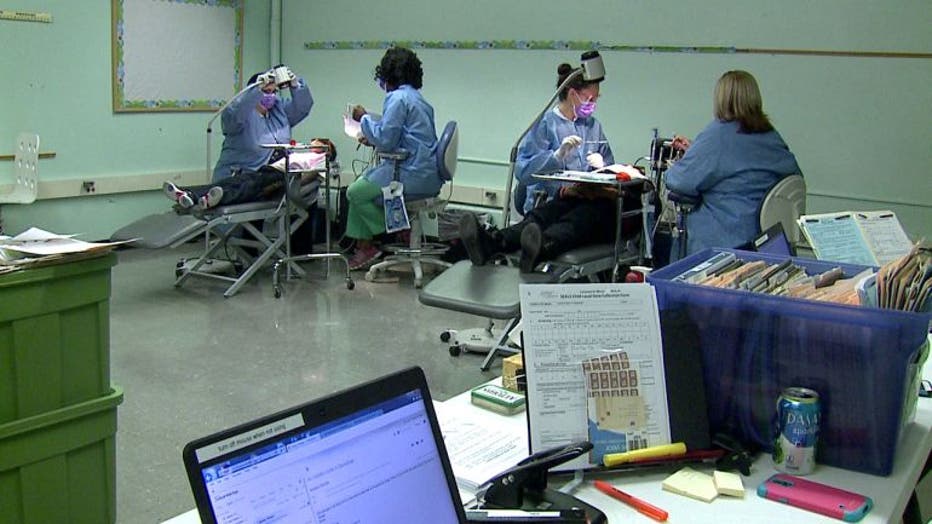 The program targets hundreds of schools, where there is a high number of students participating in the free or reduced lunch program. The program provides preventative oral health care.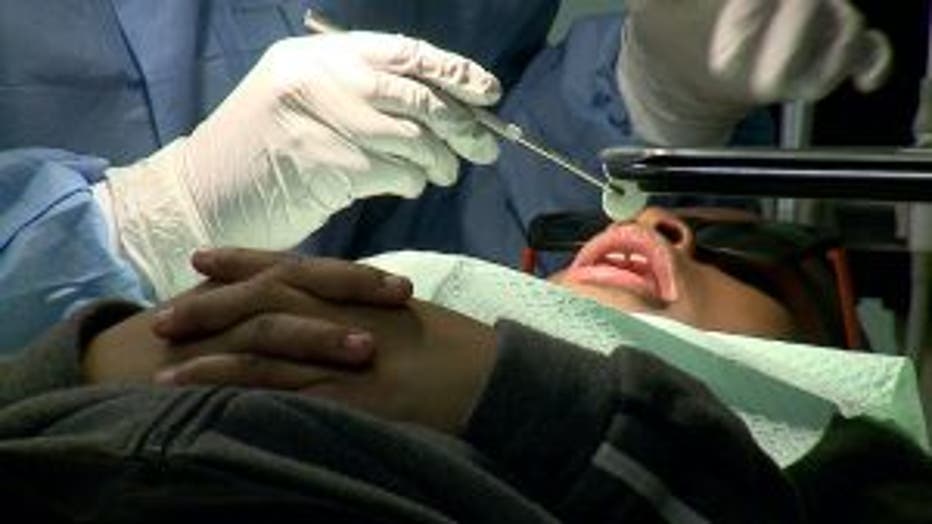 "By placing a dental sealant on the tooth, we are reducing the chance that the tooth will experience dental decay by 70%," said Kibler.

It's impacting the number of children with untreated tooth decay.

"It started at 31% in 2001 and dropped to below 18% in the last Department of Health Services survey," said Boson.

This is a statewide program. In Milwaukee, 9,000 children will be treated in 61 schools this year, creating a whole lot of smiles.

For more information on the Seal-A-Smile program CLICK HERE.