"Crash pad for kids:" 15 years in prison for man accused of housing runaways, having sex with girl
SHEBOYGAN COUNTY -- A Sheboygan man, accused of housing teenage runaways and having sex with a young girl has been sentenced to prison.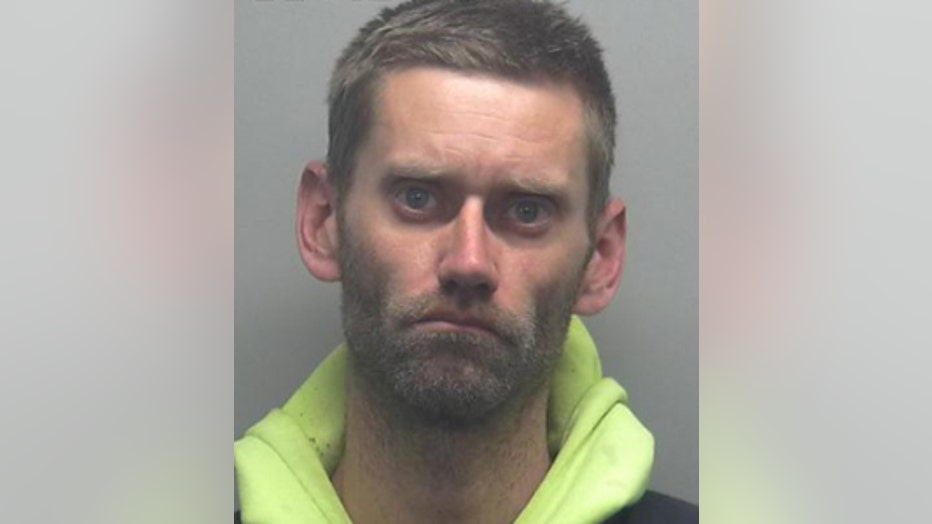 41-year-old Jeremy TenHaken in January pleaded "no contest" to one count of second degree sexual assault of a child, and two counts of interfering with child custody.

On Wednesday, April 6th, TenHaken was sentenced to serve 15 years in prison and 15 years extended supervision on the sexual assault charge -- and 18 months in prison and 24 months extended supervision each for the other two charges.

These sentences are to be served concurrently -- so TenHaken will serve a total of 15 years in prison and 15 years extended supervision.

Charges were filed against TenHaken in April of 2015 after police asked for help locating three teenage runaways.

A criminal complaint filed against TenHaken says an investigation revealed teenage runaways were likely staying at a home in Sheboygan with TenHaken.

A detective showed up at the home and there was no answer at the door. A neighbor who lives in the upper unit told the detective TenHaken doesn't get home from work until 3:00 p.m. -- saying there were "always kids in the house" and that she sees "a lot of kids coming and going -- usually after school hours." The neighbor indicated it appeared the home was a "crash pad for kids," and that TenHaken apparently allowed this.

Police spoke with the mother of a teen reported as a runaway. That mother was "hysterical" and worried about her child. She said that her child had begun hanging out with "Jeremy" -- saying the last time her child ran away, the child was found to be hiding out at "Jeremy's." The mother told police that Jeremy had willingly hid her child before, and that she was worried he was doing it again. The mother told police her child had begun referring to Jeremy as "Dad."

A detective again went to the home -- this time after 3:00 p.m.

When the detective arrived at the home, she noticed the mother police had previously spoken with and her significant other were parked across the street. The detective then noticed TenHaken's 18-year-old daughter entering the home. That's when police say the child's mother and her significant other "came out of nowhere" -- barging into the home looking for the missing child.

As the detective was speaking with TenHaken's daughter outside the home, she heard screaming and yelling coming from within the home. Eventually, someone yelled to the detective, saying -- "Here's the girl you were looking for! She's here!"

The detective entered the home and found a girl in the bedroom with TenHaken. The girl told the detective she had gotten pills from TenHaken. When asked what was going on, the girl began sobbing and hyperventilating, police say.

The detective spoke with TenHaken, who indicated teens had been staying with him. TenHaken indicated the girl the detective found in his bedroom had been staying with him all week, and that he let her sleep in his bed. He said he gave her the pills because "she asked for them," police say.

The girl was interviewed by police, and throughout the interview, police say she referred to TenHaken as "Dad."

When asked about the pills, police say the girl told them "we ask him, and he gives us" the pills, and that "we divide them" between "all of us."

Police say the girl told them they were all drinking, and she and TenHaken started "making out." The girl also admitted to police she had sex with TenHaken.

The girl told police she was with TenHaken every day since she ran away -- showing police a ring she got from TenHaken, saying it was TenHaken's promise ring.

A detective interviewed TenHaken, and he told that detective teens were staying with him -- saying he was unaware they were runaways. When asked about allegations he had sex with a teenage girl, TenHaken "sighed," and said "she kissed me. I was drunk."

TenHaken told police: "My whole life went down the toilet just because of one stupid night that I don't even remember," according to the complaint.