Court documents detail Radcliffe Haughton's violent past
BROOKFIELD -- The day after 45-year-old Radcliffe Haughton entered the Azana Salon & Spa in Brookfield and opened fire, killing three and injuring four, FOX6 News learned more about the man accused in this shooting. Haughton's body was discovered inside the salon Sunday evening. He reportedly died of a self-inflicted gunshot wound.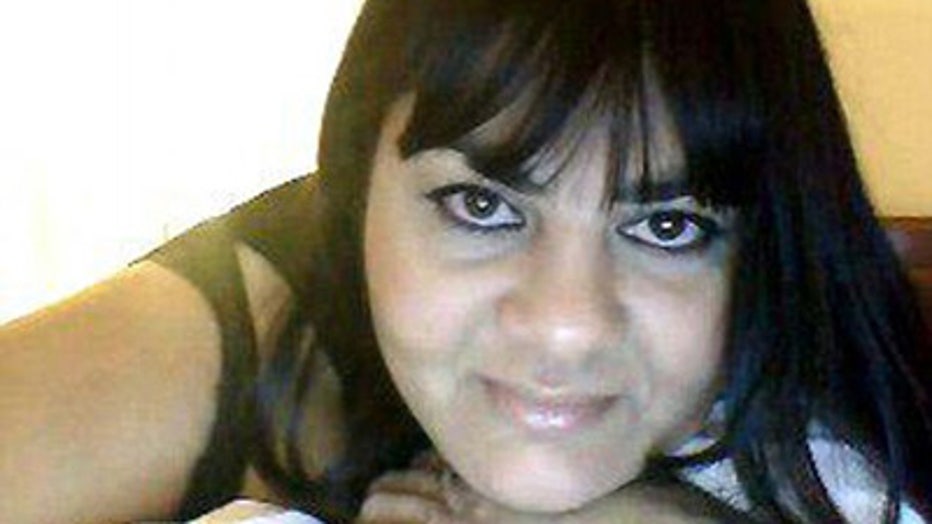 Haughton was the estranged husband of Zina Haughton -- one of the hair stylists at the spa, and one of three killed in the shooting. An Azana employee who spoke with FOX6's media partners at the Brookfield Patch said Radcliffe Haughton was out of work and Zina Haughton was working every day to bring in money to pay the bills. However, Zina Haughton recently decided to leave Radcliffe Haughton, and that's when the problems started. An Azana employee told the Patch the two have two daughters, ages 12 and 21.
FOX6 News has learned Haughton had a violent past, including a recent standoff with Brown Deer police.
In a statement sent to FOX6 News, Brown Deer police officials said since 2001, the department has responded to calls for service regarding the Haughton's -- ranging from animal complaints to domestic violence related cases.
Haughton has a record of domestic incidents and disorderly conduct in Wisconsin and Illinois -- where he used to live. Court documents show over the last year, violent incidents involving Haughton had increased.
Brookfield police officials said on October 4th, police investigated an incident in which Haughton reportedly slashed the tires of his wife's vehicle. Four days later, on October 8th, Haughton's wife sought a temporary restraining order and received it — and Haughton was served with that restraining order.
In the temporary restraining order against Radcliffe Haughton, Zina Haughton writes about the incident during which Radcliffe reportedly slashed her tires, stating: "He threatened to throw acid in my face -- burn me and my family with gas. His threats terrorize my every waking moment. He attacked me last week to take my cell phone out of my bra, where I hid it from him. He said he would kill me if I left him or ever contacted the police."
According to CCAP, Radcliffe Haughton was in court on Thursday, October 18th, when a four-year "no contact" order was filed against him. Haughton was prohibited from owning firearms, and was supposed to turn them over to the Milwaukee County Sheriff's Office — according to CCAP records.
The Associated Press has reported two days later, Haughton reportedly bought the gun used in the salon shooting.
Radcliffe Haughton was a student at MATC, in the nursing program. His anatomy professor, Geoffrey Lee, told FOX6 News he and fellow students noticed earlier this month something wasn't quite right with the normally fun-loving, loud and friendly student who never missed a day of class. Prof. Lee said Haughton seemed depressed and told Lee he had personal problems.
"He was a promising student and I wanted to make sure he could get through the program and he could be example. When I heard he was going through this, he didn't go into details, but said his wife was asking him to leave. One of the main concerns he had was he couldn't afford to live somewhere else," Lee said.
Prof. Lee told FOX6 News following the filing of the restraining order, Haughton reached out to him.
"He called me on the verge of tears. At that point, I tried to get him some help — to do what we call at MATC a retention alert. But we need to get his okay for that, so I put him in for retention alert. He said it was okay for me to get started," Prof. Lee said.
Professor Lee was hopeful the school could help Haughton with housing or any other help he needed to get through his personal problems. However, Haughton did not follow through with that help.
Additionally, in January of 2011, a criminal complain indicates Haughton kept Brown Deer police at bay for an hour and a half after he threw his wife's clothes and bedding into the yard. The criminal complaint states Haughton stood in the window, slid open the curtians and pointed a long-barreled black object out the window. He aimed this object at Zina Haughton, who stood three feet away from officers outside.
The criminal complaint says the incident ended when officers left the scene.
In a statement, Brown Deer police officials indicated Zina Haughton was uncooperative during this investigation -- reportedly refusing to allow officers into the home and telling officers she was not fearful for her safety. The statement indicates officers left the scene because the suspect (Radcliffe Haughton) was home alone at the time, and Zina Haughton claimed Radcliffe Haughton did not have any weapons in the home.
The case was referred to the Milwaukee County District Attorney's Office for charges, but dismissed after Zina Haughton and a Brown Deer police officer did not show up for a court date, and Radcliffe Haughton was never arrested.
In a statement, Brown Deer police officials said the following regarding this incident: "We understand that domestic violence victims are not always willing to cooperate with the police and are fearful of further retaliation. However, without key information, the police are limited in their ability to make a forced entry into a private residence or pursue appropriate charges.  And in this case specifically, there was no threat that could be verified, no evidence of injury, the victim advised there were no weapons in the house (nor had he ever possessed any), and refused to allow us entry into her residence.  Ultimately her request for police assistance was so that she could leave."
Following Sunday's shooting, officials were back at Radcliffe Haughton's home in Brown Deer.
A hazardous disposal unit was brought to the site on Glenbrook Road — where a 600-yard radius was blocked off. Some homes in the area were evacuated, while others were given the opportunity to be secure in their home or leave the area.
As officials searched for the suspect whom they believed was still on the loose, it was not clear whether the suspect was holed up inside his home or whether he had booby trapped the home with explosives, which made for a nervous neighborhood. No explosive devices were found in the home, and no one was inside the home when investigators arrived.
CLICK HERE for additional coverage of the Azana Salon & Spa shooting via FOX6Now.com.