Construction milestone: First roof truss of new Bucks arena raised into position


MILWAUKEE -- The first roof truss of the new Bucks arena was raised into position on Tuesday morning, May 2nd at the Milwaukee Tool Construction Site. The job requires three cranes and hundreds of workers.

The truss installed on Tuesday is one of nine for the roof of the arena (seven long trusses, two short trusses). Workers installed the first half of one. It was lifted and gently lowered into place above the shell.

PHOTO GALLERY



"This is a big milestone; start getting the expanses across the roof. This is literally the beginning of the topping off which is pretty exciting," said Bucks President Peter Feigin, who says the project is on schedule and within budget.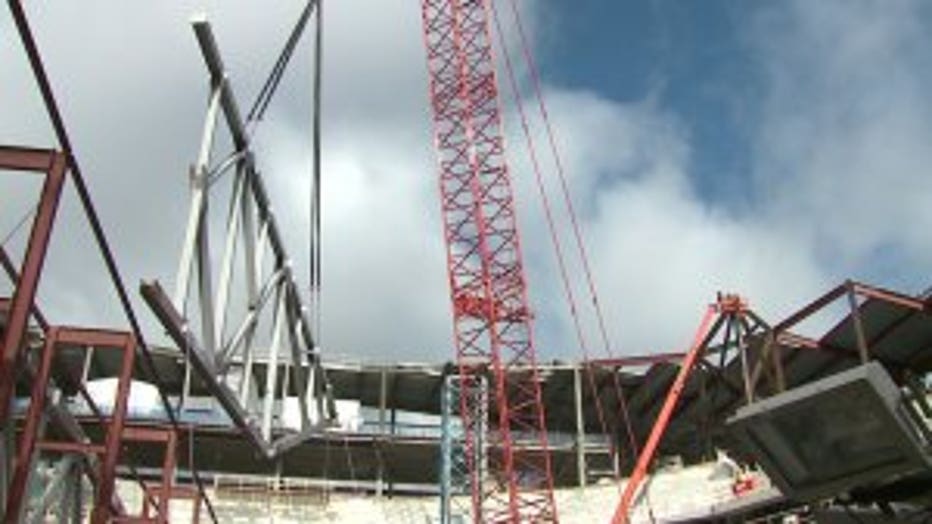 Truss lift at new Bucks arena


The truss lifted on Tuesday weighs 23.5 tons. It's was assembled inside the arena bowl.

"Trusses allow you to not have any columns in the middle to get that open court to play in," said Ellen Becker, Project Engineer for Mortenson Construction.

The second half of that first truss will be hoisted into place on Wednesday. In all, there will be seven long trusses and two shorter ones installed.

"Crane operator communicates constantly with the guys on the ground. So the guys who have the ropes in their hands they're the ones that are directing the crane," Becker said.

All of the trusses should be installed by November.



Feigin says the new arena, training center and entertainment district will enhance the Bucks brand. He says it shows a real commitment to the team, culture and community.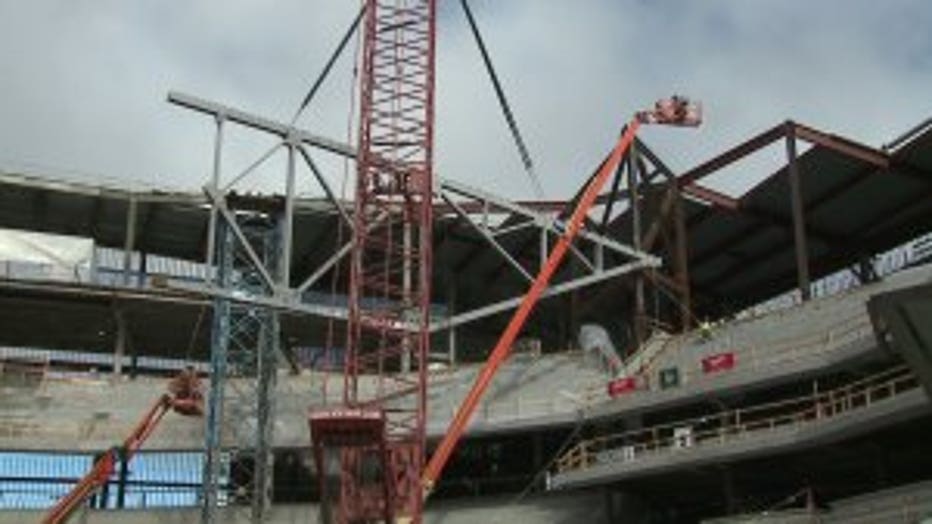 Truss lift at new Bucks arena


"It's emotional. It's fantastic. I mean, you couldn't have realized it six months ago and now you're actually building a cap on a building, which is pretty interesting," Feigin said.

The new Bucks arena and surrounding entertainment and sports center is scheduled to open in the fall 2018. CLICK HERE to check out a virtual tour of the new Milwaukee Bucks arena.