"Conditions are good:" Kids bear the bitter cold for the 25th annual Ice Fishing Clinic


MILWAUKEE -- While many people dread the bitter cold, others are thrilled to see near zero temperatures -- ice fisherman. Many area kids got the chance to try their hand at the sport this weekend.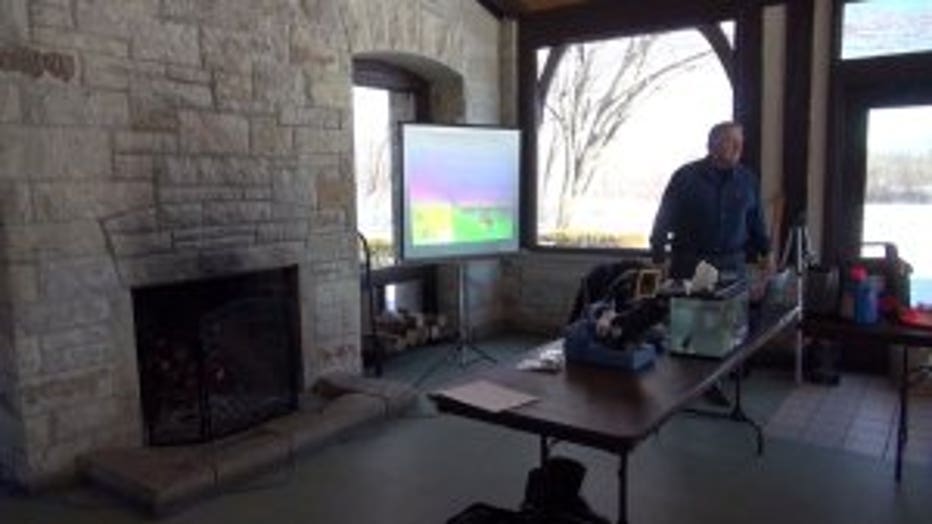 "Today is a little cold but it's a good day to ice fish," said President of the Okauchee Fishing Club, Trae James.

Members of the local fishing clubs held the 25th annual free Kids' Ice Fishing Clinic. The kids are given a short lesson on the basics of ice fishing and safety was given before they all bundled up to face the frigid air.

Kids of all ages came out to experience the sport.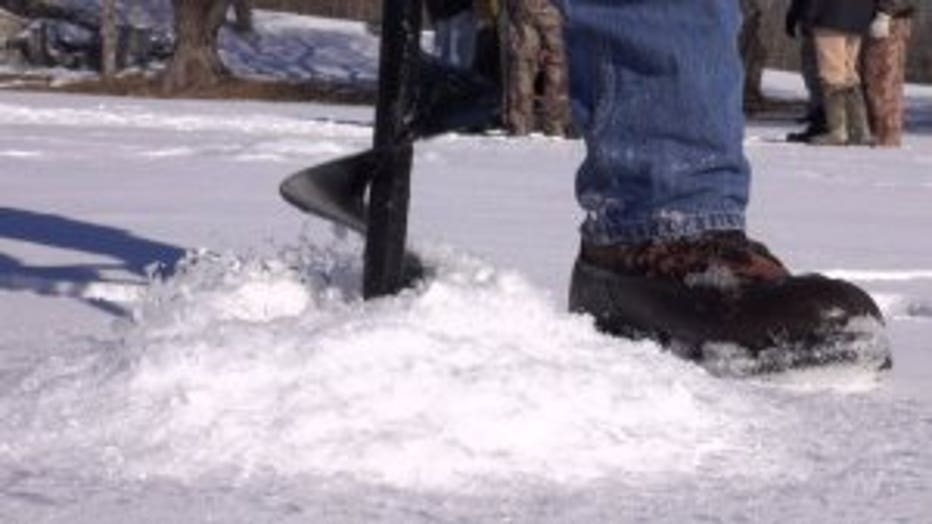 "Avery loves to fish. She fishes 4-5 times a week in the summer and wanted to ice fish all winter long," said Tony Engle, brought granddaughter to fishing clinic.

The ice on many lakes has been unreliable this winter, but this weekend it's gotten better.

"It's been a mild winter but as of late we've picked up some nice ice. Conditions are good, fish are active and they're biting," said Benjamin Heussner, DNR Fisheries Biologist.

Yellow perch and rainbow trout are the main target species for ice anglers in Brown Deer Park, while bluegill and bass are also present in the pond.

"It's plenty safe, there's probably 8-inches of ice here today, but given the shallower conditions and the later ice formation the oxygen is really good," said Heussner.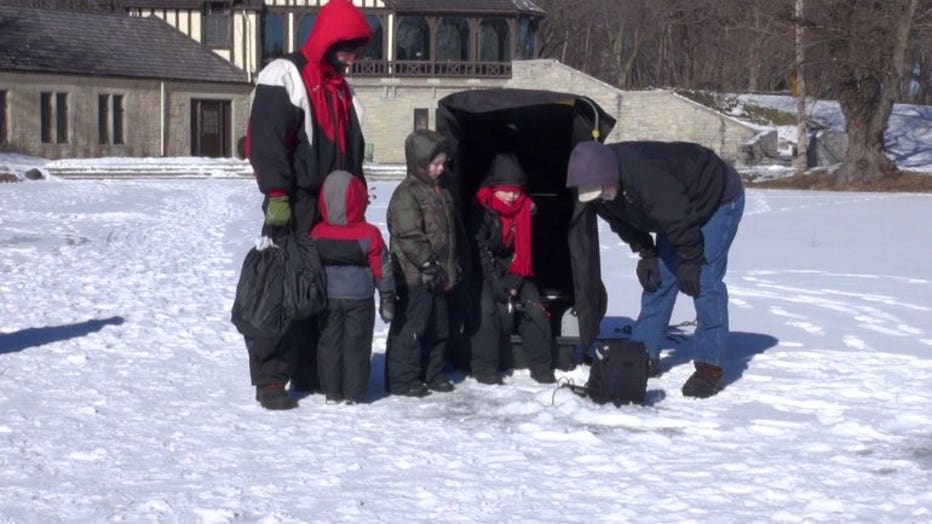 Temperatures neared the single digits but Jayson Hahn doesn't mind the cold, especially when the fish are biting.

"I like fish to eat and I think it is worth it to have something good on your table," said Hahn.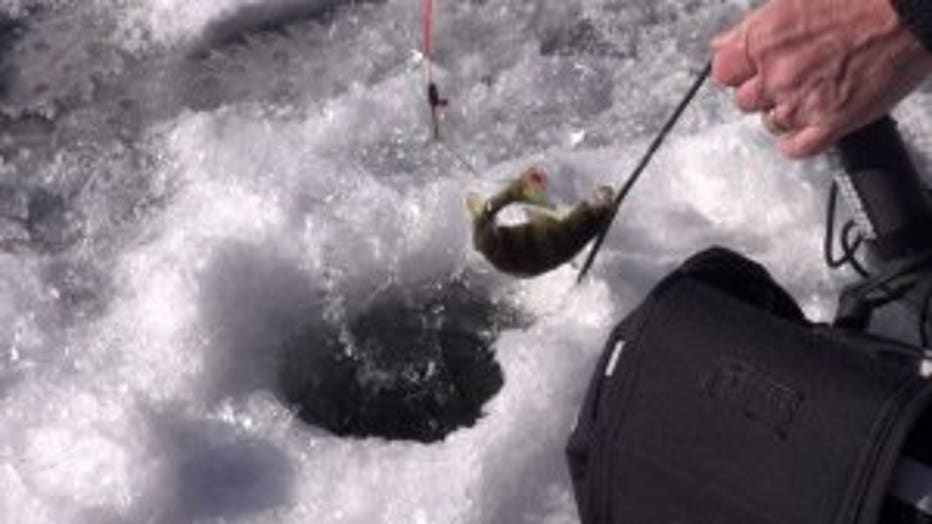 DNR reminds folks to do your research before walking or driving on any ice. They recommend at least 4-inches thick if you plan to walk on it and 8-inches to drive on it.