'Complete chaos:' Fight at Mt. Olympus police say broke out over a chair caught on camera


LAKE DELTON -- A fight broke out at Mt. Olympus Water and Theme Park on Saturday, May 12 -- and it was all captured on video.

Lake Delton police were dispatched to the park around 4:15 p.m. Saturday. The report to Sauk County Dispatch was that several individuals were involved in a physical altercation. Upon police arrival, the fighting had stopped.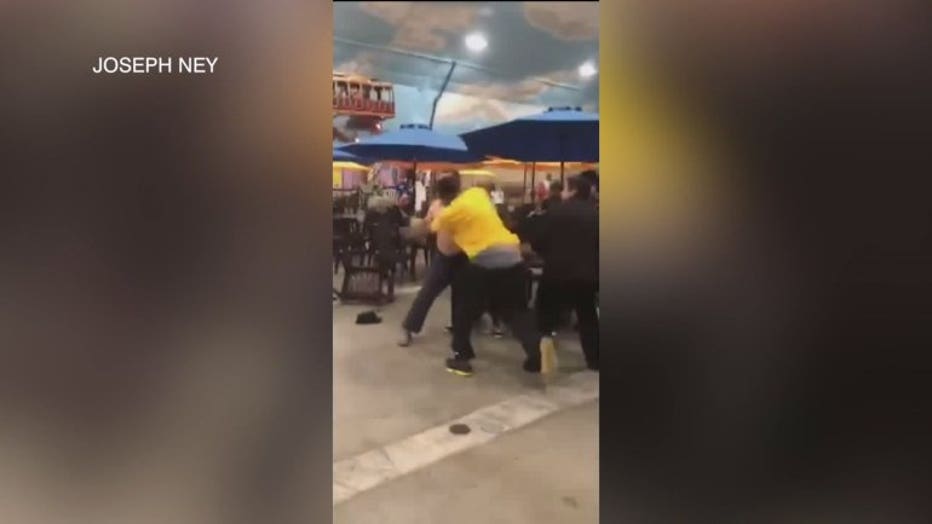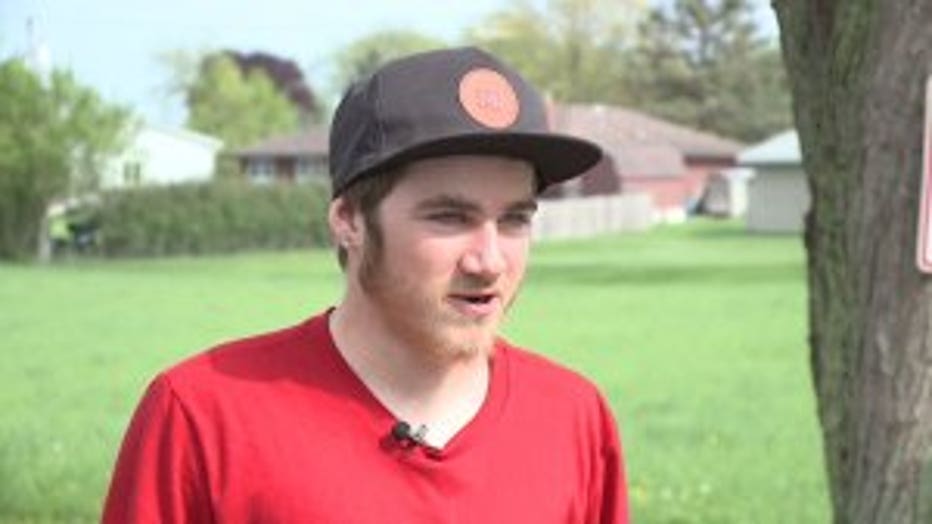 The investigating officers questioned several involved parties at the scene. Police additionally acquired video footage taken by bystanders on cellular devices during the fight.

Joseph Ney was one of those who recorded video of the fight. Ney, of Twin Lakes, was visiting for the weekend.

"I was laying down in the chair and my girlfriend was tapping me -- 'hey there's going to be a fight. There's going to be a fight,'" said Ney.

Police said they learned that "the fight started over something as ridiculous as a person taking a chair from a different group's table within the water park."




Ney started recording as a man picked up a chair and launched it into the air.

"It started between two families and then it worked its way to multiple bystanders -- to just everybody," said Ney.

People threw chairs, punches and even a trash can, as Ney continued recording.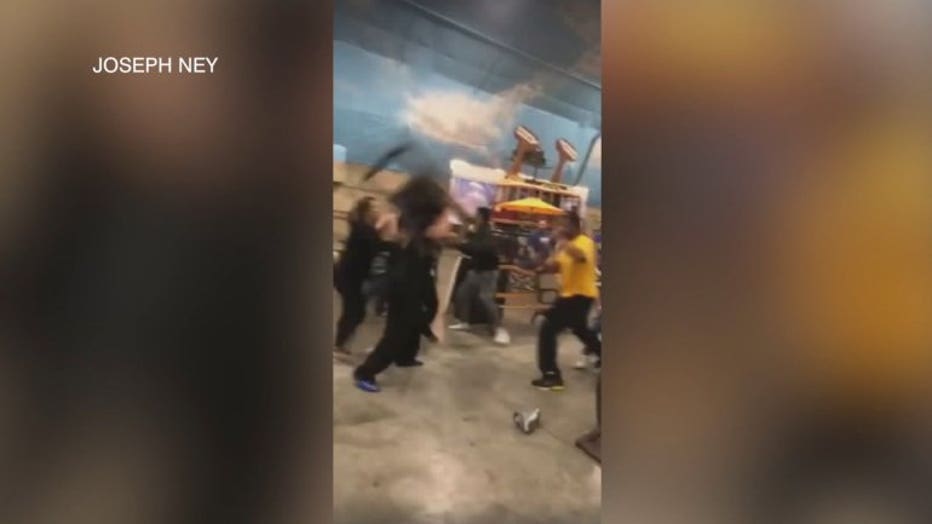 "A lot of parents were rushing their kids out of the building at that point. A lot of people scattering -- trying to get away. People were bleeding out of their mouth, teeth missing. It was disturbing," said Ney.

The Lake Delton police chief said he's "disappointed that cooler heads did not prevail in this scenario and that the responsible parties allowed this event to escalate to such an extreme level."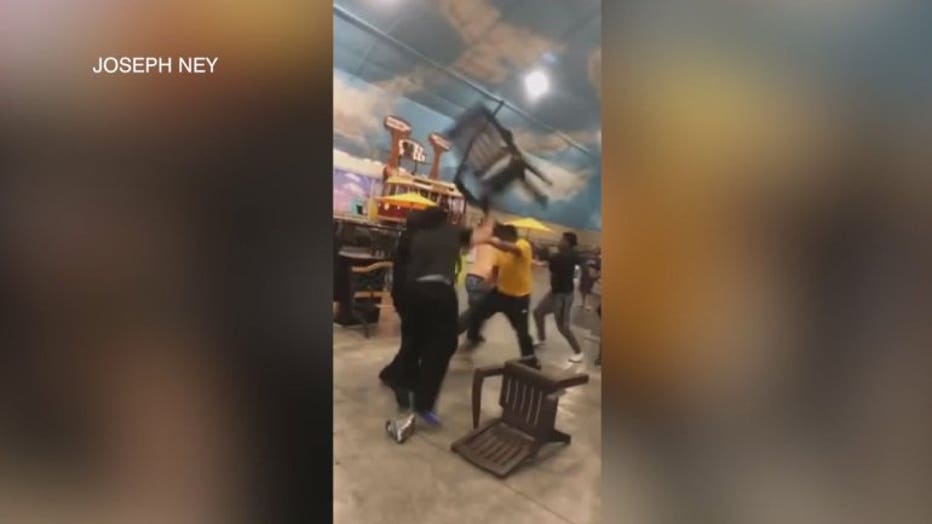 "It was complete chaos," said Ney.

Ney said he stopped recording when water park management asked him to. His video reached more than one million views on Monday.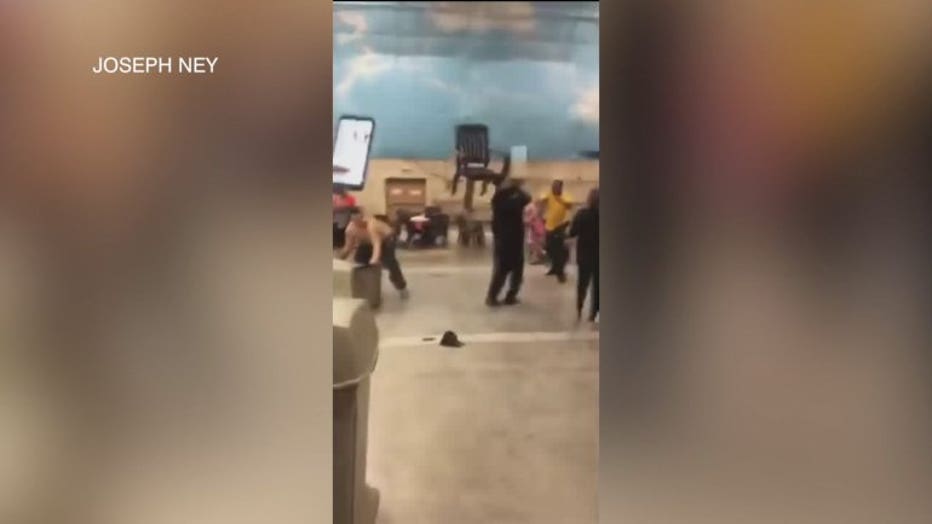 "I've seen fights but I've never seen people getting hit with chairs and garbage cans being thrown -- especially at a water park where you're supposed to build memories and have fun," said Ney.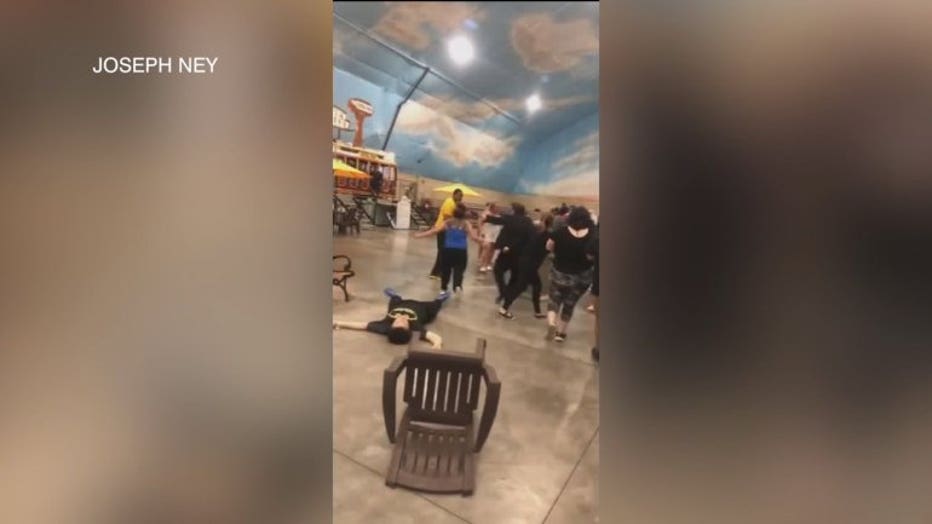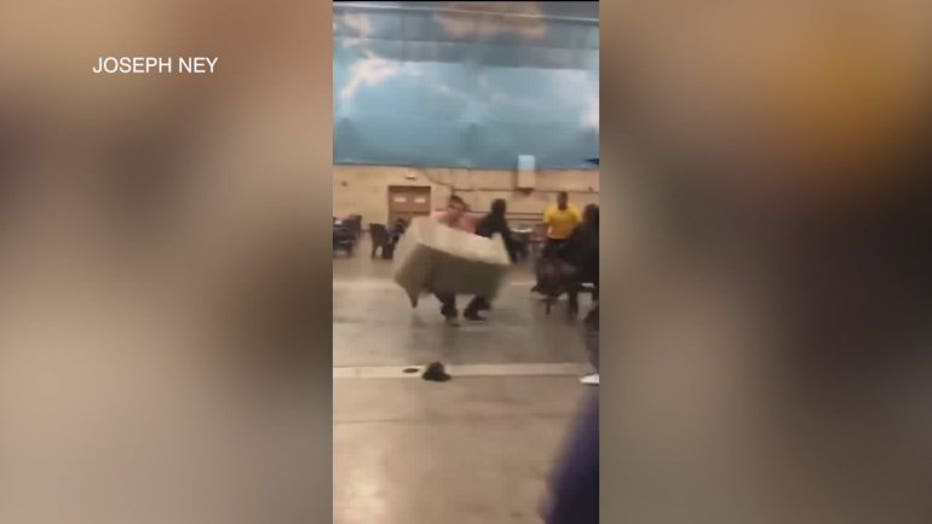 Police said they will continue to investigate the event, which will include the comparison of the video footage to the statements made during the field interviews conducted by police. It is anticipated charges will be filed.

Mt. Olympus officials said this in a statement to FOX6 News:

"Mt. Olympus is very disappointed to have had an altercation between several of our guests this past weekend. Guest safety is always our first priority. We are thankful that no one was seriously injured. We would like to thank the Lake Delton Police Department for their quick response. This is now a police matter and we are cooperating fully."