Clifford the Gifford Gator vandalized at Caledonia school


CALEDONIA (WITI) -- The Caledonia Police Department is investigating after unknown suspects removed and took the head of Clifford the Gator, which stands in front of Gifford Elementary School. Clifford the Gator is the school's mascot.

Assistant Principal Gayle Titus thinks she may have been the first to discover the newly headless gator Wednesday morning.

"I just knew that the kids would be devastated by it because they love Clifford it's our school's mascot you can see he's all over the place here in our school we refer to him a lot," said Titus.

Caledonia police are now stepping in to help find the severed head. The thing is, this isn't the first time it's disappeared.

"In 2005, vandals cut his head off and it was subsequently returned and reattached to Clifford. So somebody again took his head and the school would like it back," said Lt. Gary Larsen of the Caledonia Police Department.

School officials would really like to see Clifford returned before the weekend. That's when they have their annual carnival fundraiser. The kids hope to see their mascot present.

"Some of them planned to have their picture taken by Clifford if the weather was good and now they can't do that. So the children are just really sad," said Titus.

If anyone has any information, they are urged to contact Lt. Brian Wall at 262-835-4423 ext. 139.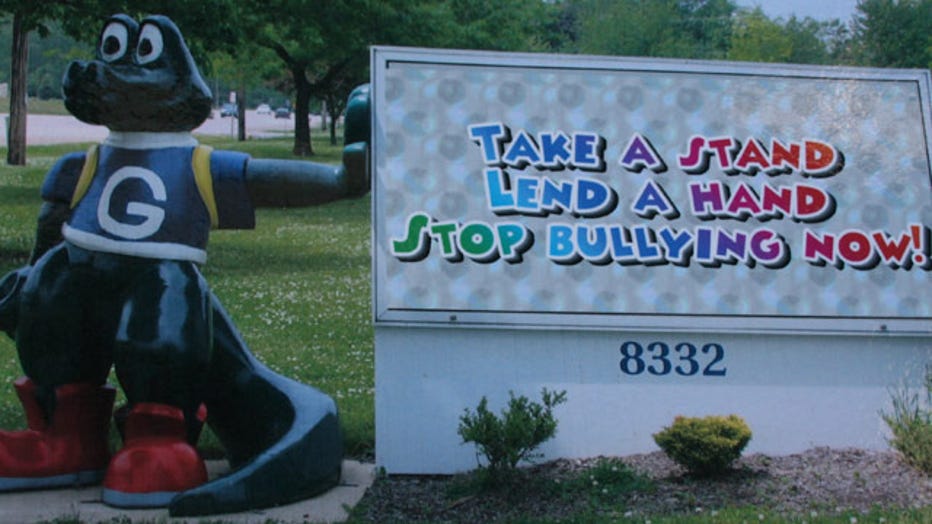 Clifford the Gifford Gator