Cleanup of trash blown from landfill by powerful wind continues
MENOMONEE FALLS (WITI) -- The cleanup continues near the Orchard Ridge Landfill in Menonomee Falls, after powerful winds late last week blew trash from the landfill all over the place!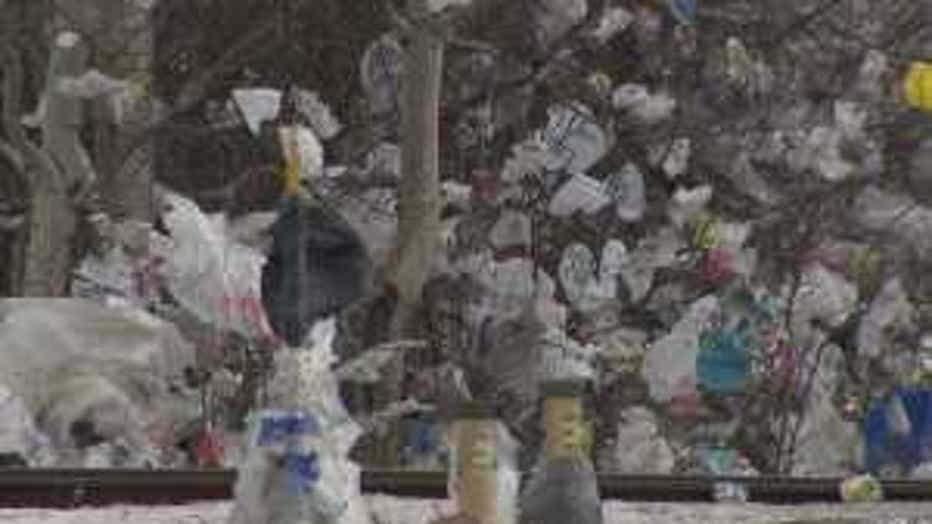 It was quite a sight on Friday, February 21st near 124th and Capitol in Menomonee Falls, as it seemed as if every plastic bag thrown out in the last month had been strewn all over the place. The noise from the trashy display was a constant roar between Milwaukee and Ozaukee Counties, and it made some people stop to take pictures and look around.

"I came around the corner here and just bags of garbage just flying at my car and kind of stopped to take a couple of pictures because it's just absolutely crazy – all this garbage everywhere. I was actually thinking about the homes I take care of around the corner," John Atlee told FOX6 News on Friday.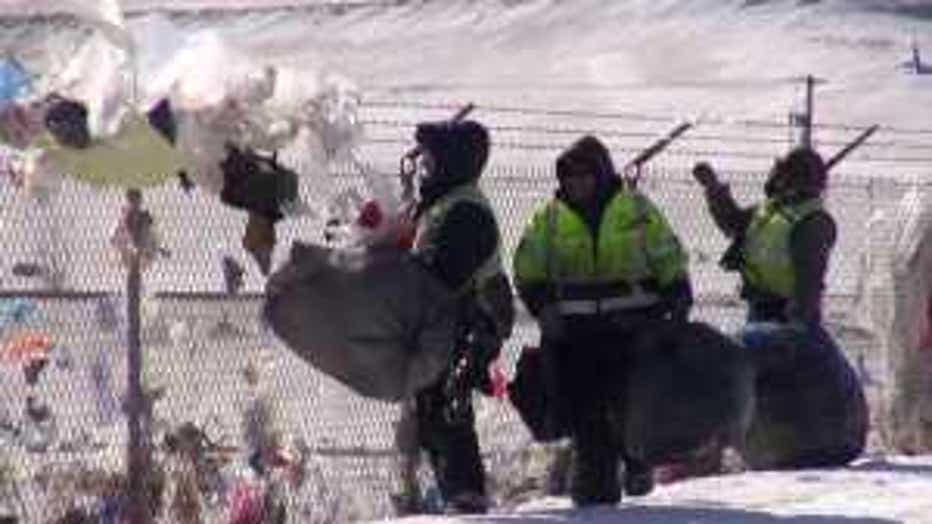 A team of about 15 people has been assigned to clean up the huge mess in the area.

A Waste Management spokesperson says the company started making plans to deal with the blowing landfill debris as soon as the high winds were forecasted. They say, however, there isn't much crews can do when winds become as strong as they were on Friday.

Seeing the amount of plastic bags mixed up in the blown trash, many are using the incident as a reminder to recycle.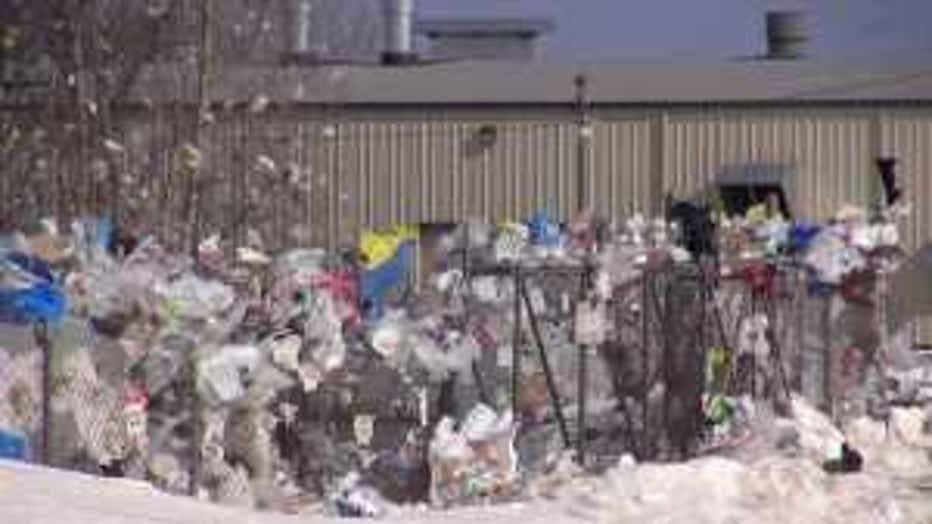 "It's probably a good idea for people to try to recycle (plastic bags) at the grocery store or wherever they get them, and not put them in the landfills. Because you see this, this is going to be here for a long time, I think. No matter how good of a clean up they do, you're going to see this for quite a while," Tom Leunig said as he looked at the blowing trash on Friday.

Fortunately, the direction of the wind sent the bags away from any houses in the area. Most of them never left County Line Rd. Instead, they got caught in the fence and trees across the street.



Related stories: