Christmas Vacation's 'Cousin Eddie,' A Christmas Story's 'Ralphie' watch for thieves in Lodi


LODI, Wis. -- Spotted in Lodi, Wisconsin, police shared photos of some classic Christmas characters -- watching out for porch pirates this holiday season.

The photos, shared to the Lodi Police Department Facebook page, show mannequins dressed as "Cousin Eddie" from National Lampoon's Christmas Vacation, and "Ralphie" from A Christmas Story.

In Christmas Vacation, "Eddie," who is played by Randy Quaid, empties his family's RV waste tank into the sewer.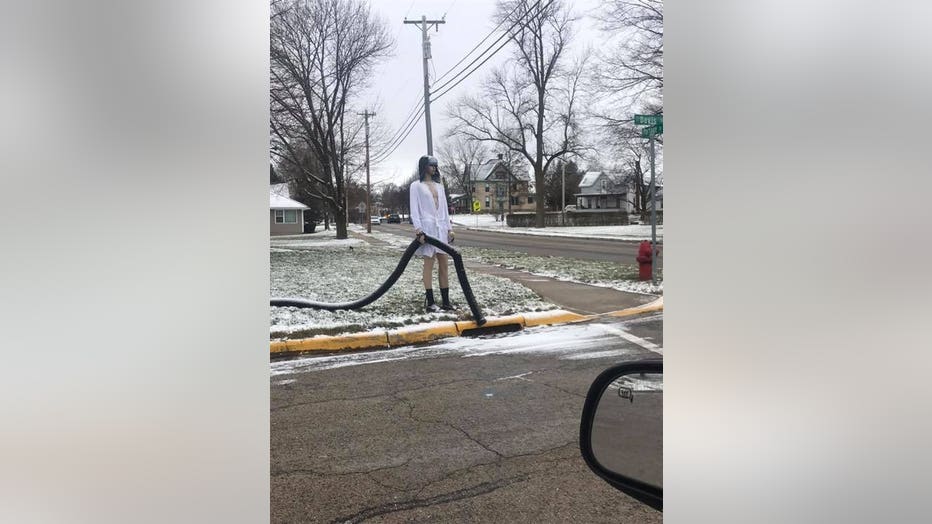 Courtesy Lodi Police Department


Police said the "Cousin Eddie" character has shown up the last two years in Lodi around Christmastime.

"He's up to his old tricks again," the caption read on Facebook.




On Tuesday, Dec. 11, police posted another photo of Eddie, along with a photo of a mannequin dressed as "Ralphie" from A Christmas Story -- indicating they are watching out for porch pirates, while also sharing tips on how you can avoid being targeted by thieves.

They noted on the post that these "are not real people. They are mannequins."