"Children feed children:" Kids make a huge donation on National Macaroni & Cheese Day


MILWAUKEE -- Just about everyone loves macaroni and cheese. Over the past month, 15 KinderCare locations have been collecting boxes of the popular cheesy dish. Cortes-Vando was one of several kids who helped drop off the donation to Feeding America Eastern Wisconsin on National Macaroni and Cheese Day.

"It's really yummy and I think it`s like really cheesy. I just found out that I helped other children in the world," said 9-year-old Marena Cortes-Vando.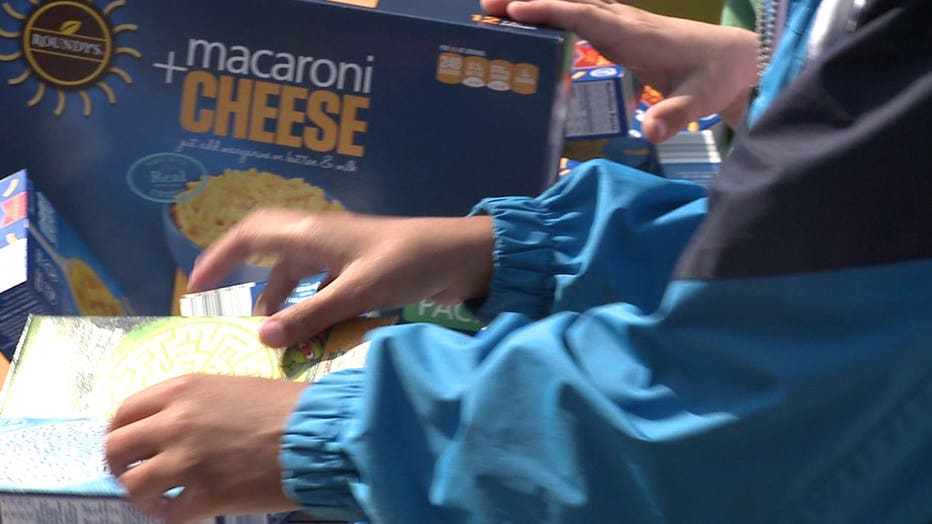 With kids out on summer break, they don't have school lunches to rely on. All of the macaroni and cheese collected will go to good use.

According to Feeding America Eastern Wisconsin, one in four children in Milwaukee County go without meals.

"We serve a lot of children. We served 124,000 kids in the past year," said Feeding America Eastern Wisconsin President and CEO Charles McLimans.

As the kids unloaded nearly 1,400 boxes of macaroni and cheese, they're also learning the value of volunteering.

"This is a wonderful effort, children feeding children, helping other children, and they`re coming together as a wonderful summer project," said McLimans.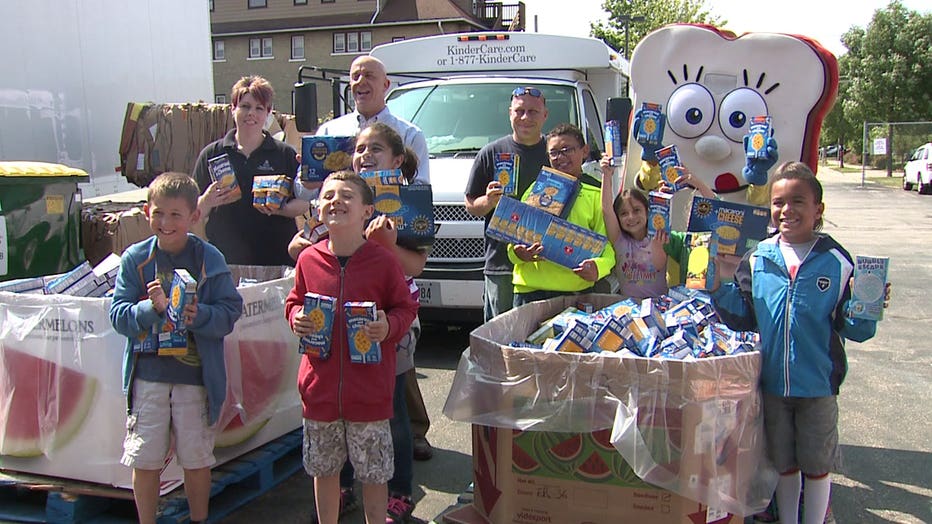 If you're interested in making a food or monetary donation to Feeding America Eastern Wisconsin, CLICK HERE.