Charged: 22-year-old man accused of taking photos of women in restrooms at UW-Waukesha
WAUKESHA COUNTY -- Criminal charges have been filed against a 22-year-old West Allis man -- accused of taking pictures of women in restrooms at UW-Waukesha's campus.

The accused is Jacob Laurishke, who is now facing one count of invasion of privacy -- a misdemeanor charge.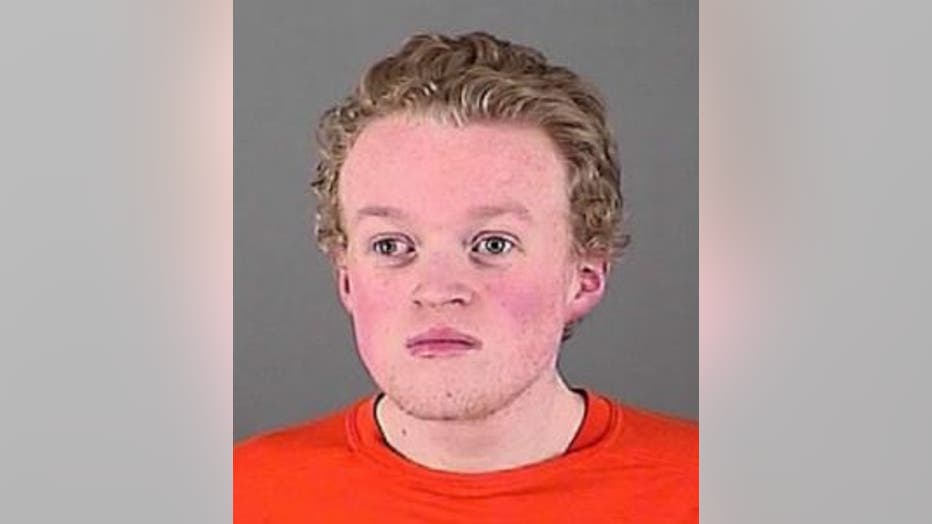 A criminal complaint says on May 5th, officers were dispatched to the UW-Waukesha campus on University Drive in Waukesha for a report of a male student in a female restroom taking pictures of a female.

The victim told officers she entered the women's bathroom and saw a black backpack on the floor inside a stall. The woman said she went into a stall that was further down -- and once inside the stall, she heard someone exit another stall and enter the stall next to the one she was in. She indicated she was going to the bathroom when she saw a device that she believed was a Nintendo DS -- with an orange light on.

After exiting the bathroom, the woman told officers she waited outside. A short time later, the woman said she saw Jacob Laurishke exit the women's restroom.

Police made contact with Laurishke, who indicated he "likes to watch and listen to females using the bathroom." He indicated he had been doing this for approximately three weeks at UW-Waukesha, about two times per day, according to the complaint.

Laurishke indicated May 5th was the first time he had used his Nintendo DS to make a recording, according to the complaint.

Laurishke was placed under arrest and taken to the Waukesha Police Department.

There, Laurishke agreed to speak with detectives -- and consented to a search of his home, computer and other similar devices, and his Nintendo DS.

The complaint indicates Laurishke admitted to taking videos of females using the bathroom at UW-Waukesha and admitted he had previously been in the women's restroom, but said he didn't record anything.

Laurishke further admitted to setting up a video camera in one of the bathrooms -- in a stall, facing out towards the sinks, the complaint says.

A detective was able to locate a second victim, who indicated she was at UW-Waukesha on May 5th, and that she thought there might have been a male in the restroom she was using. She was able to provide a description of the male -- which matched the description of Laurishke.

According to the complaint, this woman said she observed men's shoes in the stall next to her, and heard a 'beep' sound, and noticed something was underneath the stall divider, which appeared to be a Nintendo DS device.

In a search of Laurishke's Nintendo DS, officials found videos taken of the woman in the UW-Waukesha bathroom, according to the complaint.

Laurishke will be in court on October 19th for his initial appearance.