Charged: 21-year-old Curtis Wilke accused in shooting deaths of two men near 6th and Arthur
MILWAUKEE COUNTY -- 21-year-old Curtis Wilke has been criminally charged in connection with the deaths of Victor Burgos-Rosario and Wilbert Suarez-Otero. The men were found shot to death on Tuesday, July 7th in the 600 block of W. Arthur Avenue.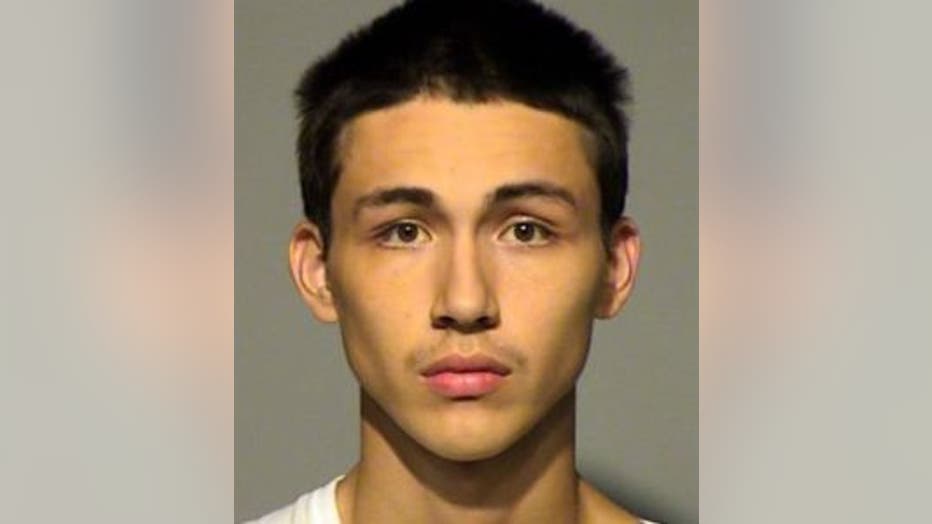 Wilke faces two counts of first degree reckless homicide.

The deaths of Burgos-Rosario and Suarez-Otero were the seventh and eighth homicides to occur in less than one week (from July 2nd through July 7th).

The men's bodies were located in the roadway, and the men were found to be suffering from gunshot wounds to their heads. They were pronounced dead at the scene.

A criminal complaint filed in this case says Burgos-Rosario was found to have scissors concealed in his front pocket, and Suarez-Otero had a fixed blade, kitchen-style knife on his person.

Autopsies on the men revealed they had both died as a result of gunshot wounds to the head. The men's deaths were ruled homicides.

Police spoke with a witness, who reported she heard three gunshots shortly before 5:00 a.m. on July 7th.

A detective was able to take a look at surveillance video from a nearby store, and that surveillance video showed a dark-colored, large, SUV stop at the scene, where the men's bodies were found, at 4:48 a.m.

The vehicle remained stopped at that location until 4:55 a.m., when the video showed a person move from the driver's side of the vehicle to the passenger side of the vehicle.

At 4:56 a.m., the vehicle took off.

Another witness told police he was with Burgos-Rosario when they received a call from Suarez-Otero. The complaint indicates this witness said Suarez-Otero wished to purchase some cocaine from Burgos-Rosario, but Burgos-Rosario didn't have any.

Burgos-Rosario then told Suarez-Otero they could get some cocaine from "Carlito" -- whom the witness told police was Curtis Wilke.

The witness told police Wilke drives a black Chevy Suburban, according to the complaint.

The complaint indicates the witness and Burgos-Rosario then drove to Suarez-Otero's home near 5th and Arthur, where they ordered cocaine from "Carlito." While waiting for him to arrive, police say Burgos-Rosario and Suarez-Otero decided they were going to rob "Carlito."

One of the two then armed himself with a knife, and they waited for "Carlito" to arrive.

When he arrived, police say Burgos-Rosario, Suarez-Otero and the witness approached Carlito's vehicle. The witness observed Carlito was the only person in the vehicle.

Burgos-Rosario and Suarez-Otero entered the vehicle while the witness went back toward the residence and waited for the two to return.

While waiting, the witness told police he heard the sounds of police and fire officials. He then observed the bodies of Burgos-Rosario and Suarez-Otero in the street.

On July 11th, the complaint indicates police went to Wilke's home, and executed a search warrant. There, they found a manual for a Ruger SP101 revolver. Police also found an automobile speaker cover, wood-pattern molding and a seatbelt assembly within a burn pit. A detective was able to confirm that the interior trim molding is a part used on a 1995 or newer Chevy Suburban.

The Suburban hasn't been located.

The complaint indicates a firearms and toolmark examiner at the Wisconsin Crime Laboratory determined a bullet fragment removed from Suarez-Otero came from a .38/.357 caliber revolver.

At the time this alleged crime was committed, Wilke was an adjudicated delinquent of possession with intent to deliver cocaine. The crime, if committed by an adult, would be a felony, according to the complaint.