Challenge met! Students read 500K minutes, get to tape their principal to the wall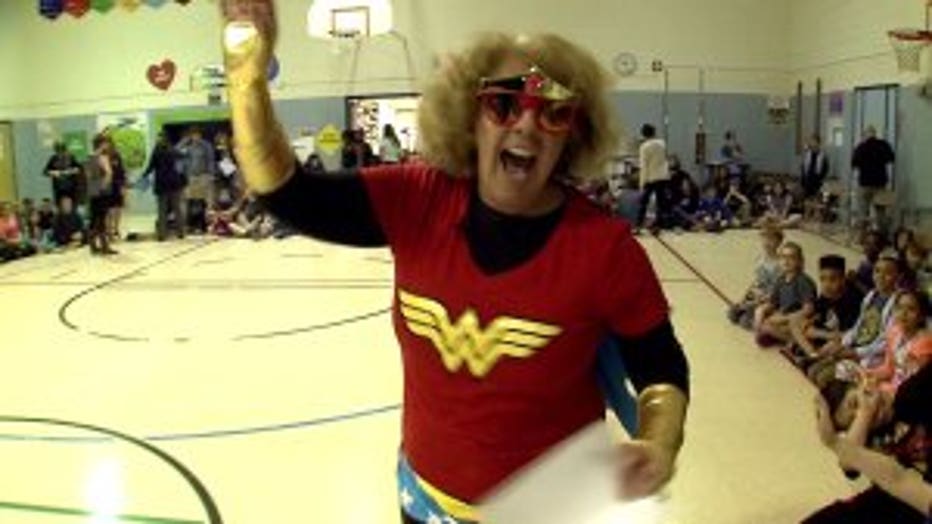 WEST ALLIS -- A West Allis elementary school principal promised her students if they read for 500,000 minutes, they would get a prize they would never forget.

The principal is Leslie Connors. Her school is Franklin Elementary School. When it comes to teaching students, it's whatever it takes.

"Our challenge was, could you read over half-a-million minutes," Connors (aka Wonder Woman) said.

In what can only be described as organized chaos, the students of Franklin Elementary plastered their principal to the wall with duct tape.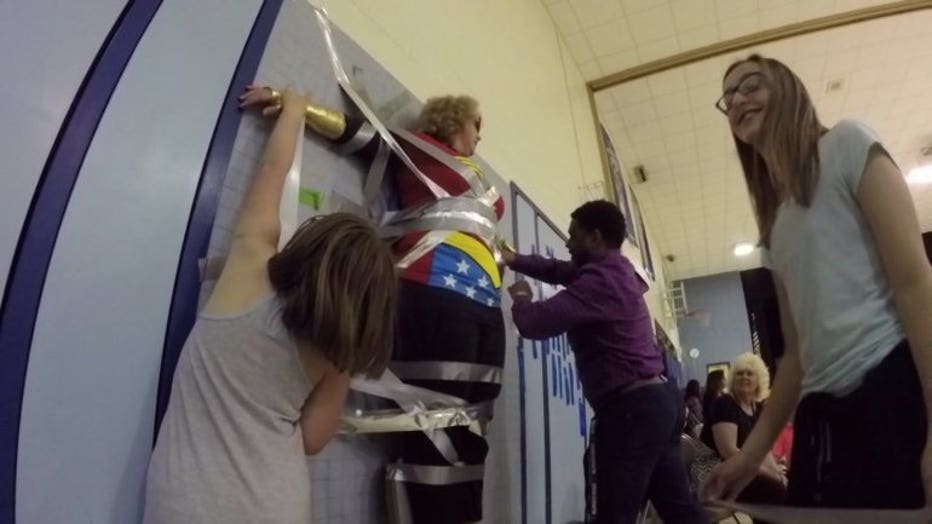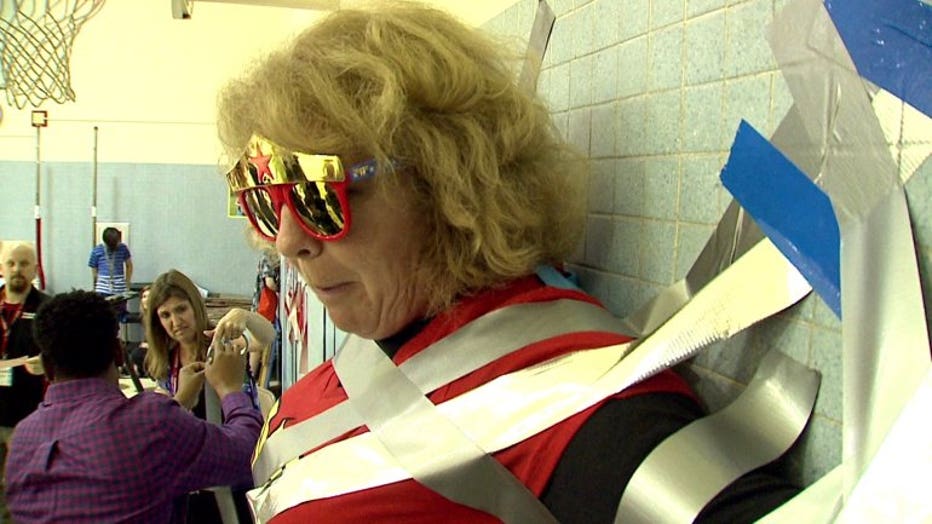 "Can't ask for anything better than this!" exclaimed Connors. "All that hard work paid off didn't it!?"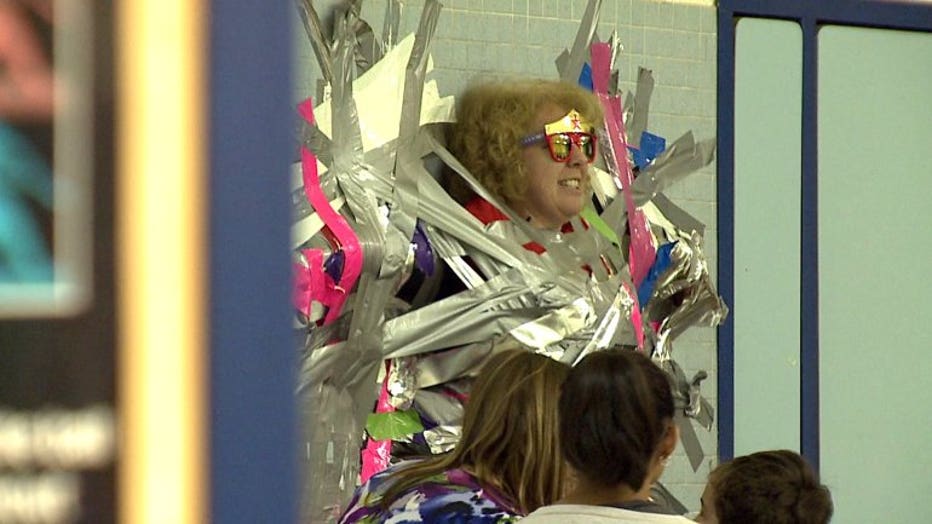 Collectively, the 400+ students at Franklin Elementary met their reading goal. Getting taped to the wall was an idea that stuck with Connors' students. That is why each and every kindergarten through fifth-grader played a part in showing the principal how to fly.

"The kids are having a blast! Why else would I do it? It's all about them; all about these teachers," Connors said.