'Celebrate her life:' Kenosha students use social media to show support for teacher who lost child


KENOSHA -- All too often we hear about teens using social media to bully or harass other students -- but the exact opposite happened in Kenosha. A group of middle schoolers used Snapchat to bring their school to together when their teacher needed it the most.

If you need a reminder that life is precious, spend a few minutes with Kimberly Schneider.

"We had just celebrated her birthday. We had a princess birthday," said Schneider, an education support professional.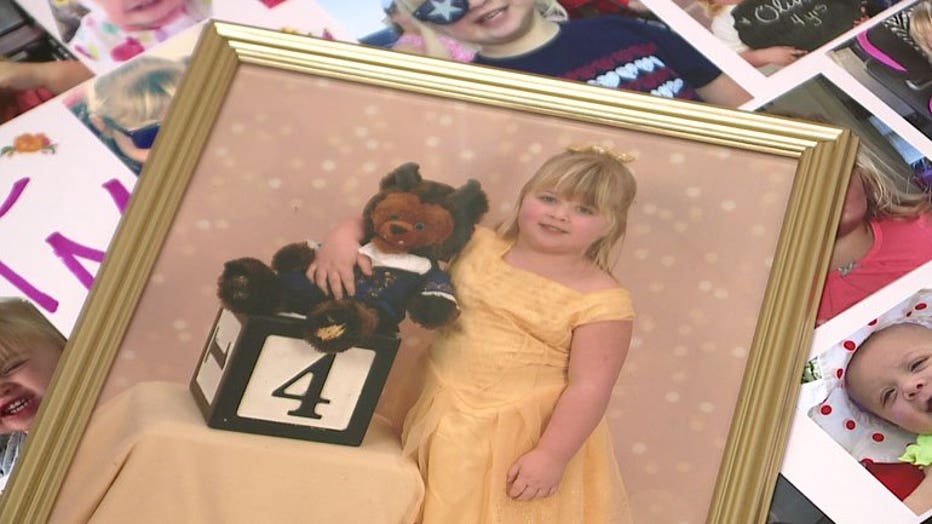 Working as a Kenosha middle school teacher's aide was Schneider's dream job -- second only to being a mom.

"She was the light of my life," Schneider said. "She was my everything."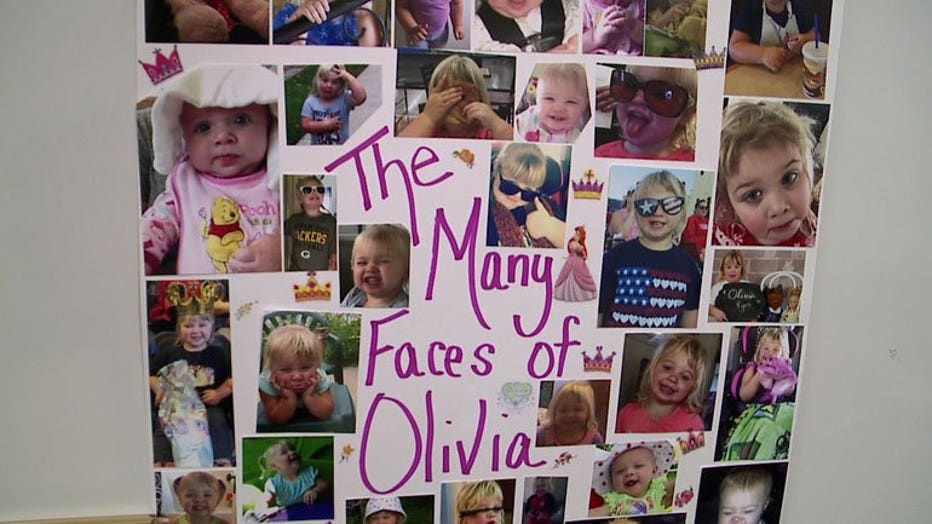 Schneider's daughter, Olivia, was supposed to someday be one of her students -- but Olivia never even registered for kindergarten. She passed away unexpectedly in her sleep.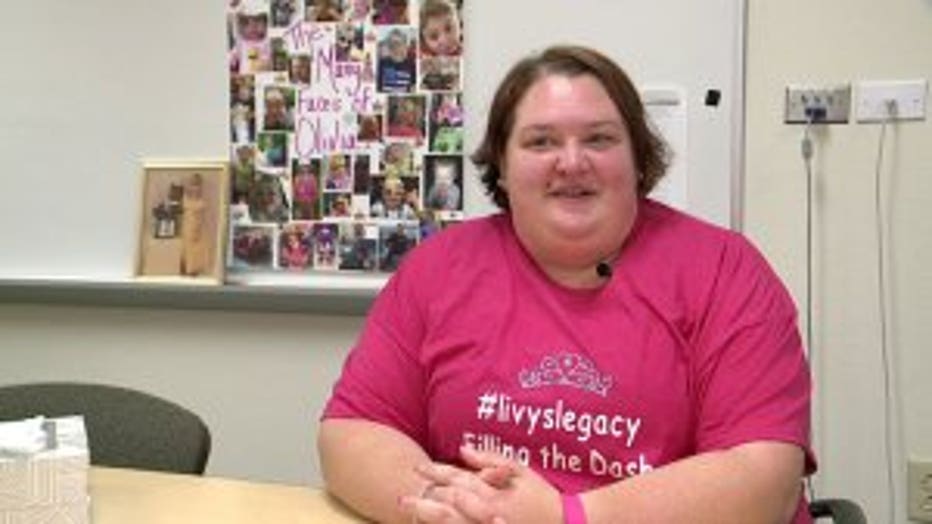 "You don't prepare yourself to lose your four-year-old," Schneider said. "You think, 'I'm going to watch her grow up, I'm going to watch her go to school and graduate. She's going to have her own family,' and I don't have that."

Heartbroken by their teacher's loss, Schneider's students took to social media -- asking their classmates to join a "pink out."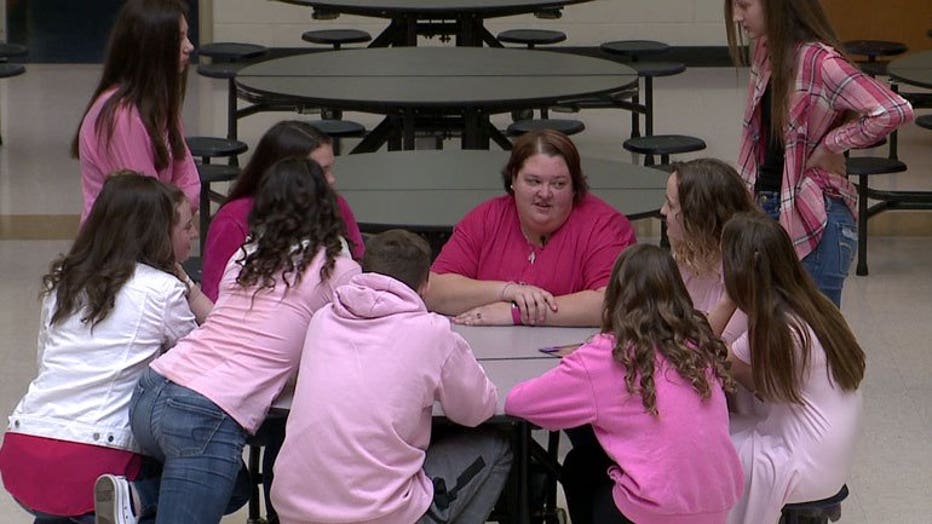 "Pink was Olivia's favorite color so we were like, "we have to wear pink to celebrate Olivia and her life,'" eighth grader Davan Smith said.

At first, 10 teens agreed but then the entire eighth grade class joined. And eventually most of the middle school showed up -- dressed in Olivia's honor.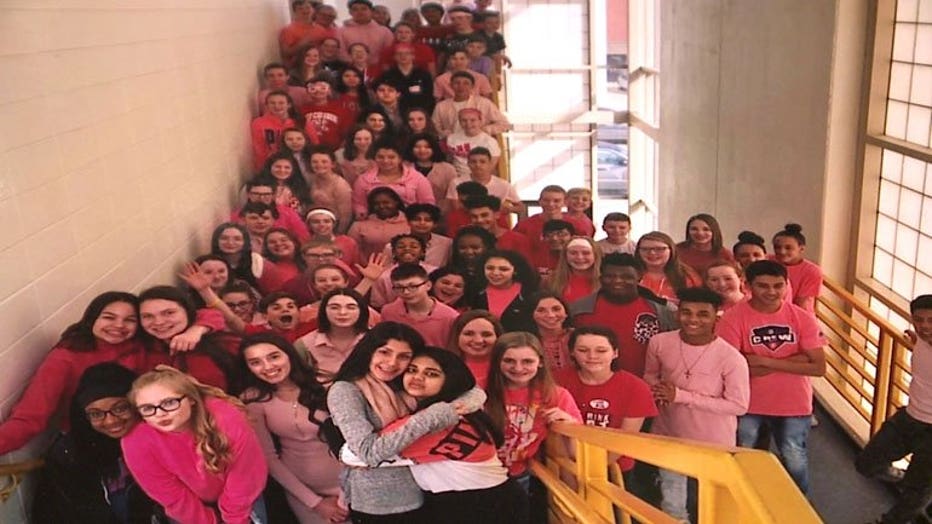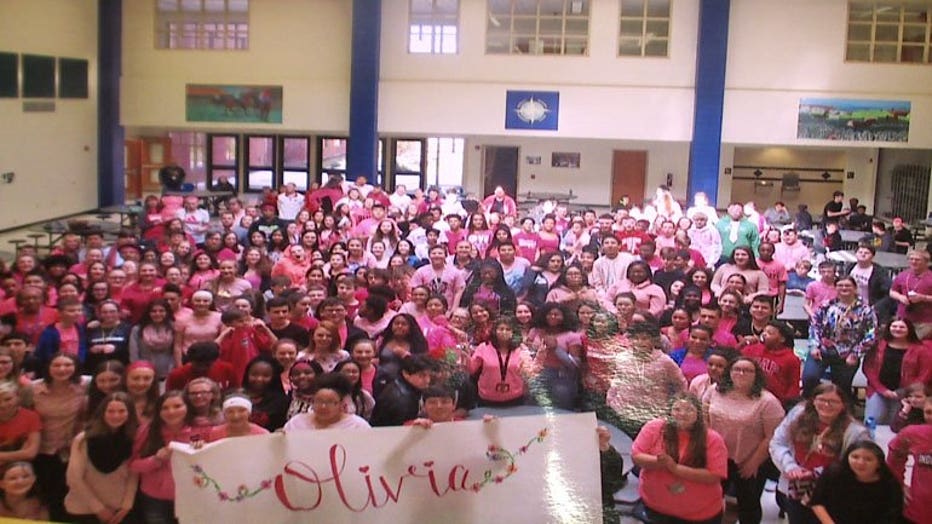 "It was just like we were with her. We were there for her," said eighth grader Meredith Kaufmann. "No one should go through that alone."

Their posts and pictures shared so many times that they eventually reached Ms. Kim's news feed. On Friday, April 13, Schneider came to school to share a message of her own.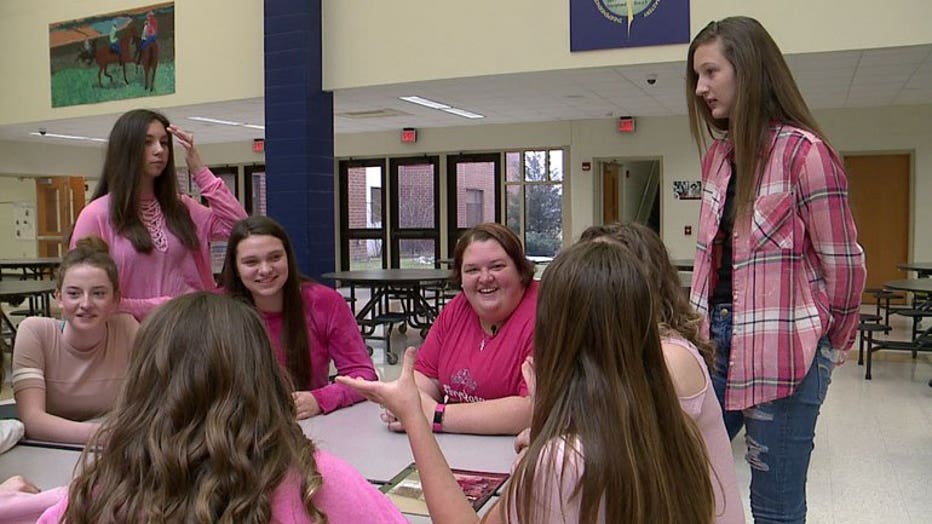 "Honestly, you guys are part of the reason I get up in the morning," Schneider said. "And for you guys to do this for me, it made a huge difference in my life and it makes a huge difference in my life every day. I want you guys to know that."

Schneider compares losing Olivia to swimming in a storm: She's learning to ride out the waves of grief and lean on her students for strength.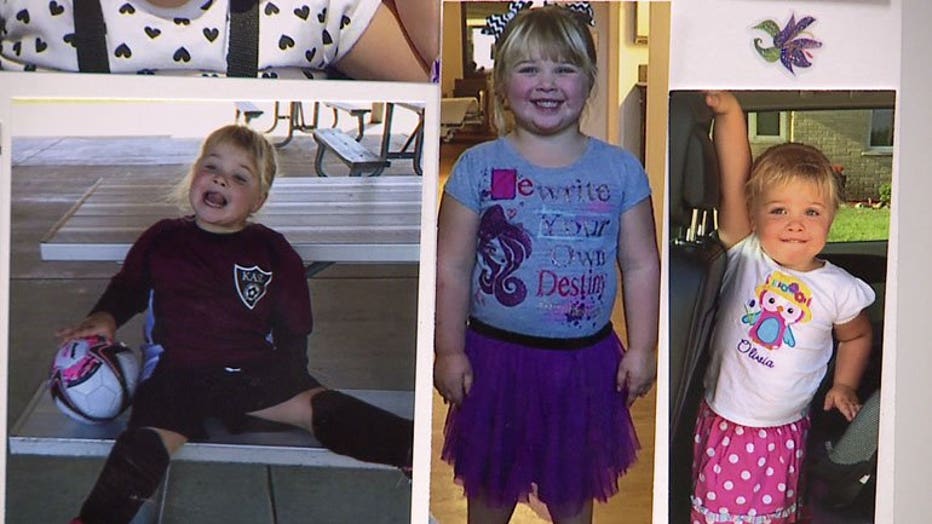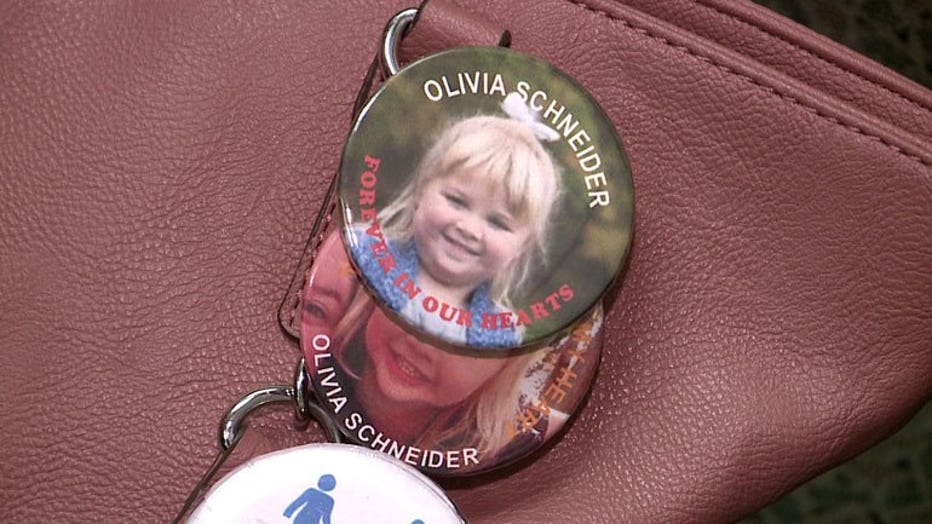 Ms. Kim couldn't say enough about the kindness and support she has received from her co-workers at Mahone Middle School. Schneider and her family plan to honor their daughter by starting a charity to support 4-K classrooms. Olivia would have started school this fall.