Catch them if you can: Spotlight on illegal street racing in Milwaukee


MILWAUKEE (WITI) -- It's been taking place in and around Milwaukee for decades. While it's nothing new --  it is definitely illegal. But is street racing as dangerous as it seems?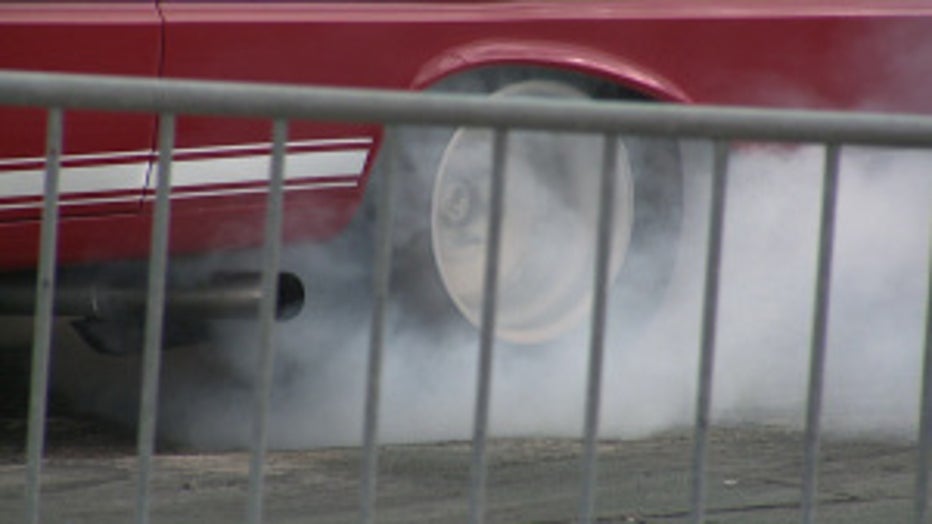 Since 1955, one simple thing has been driving the racers at Great Lakes Dragaway.

"The need for speed. Everybody loves speed," one of the Dragaway's owners, Marcel Kuper said.

On the legendary quarter-mile track on the border of Illinois and Wisconsin anything goes -- from Mustangs to minivans.

"Here you are allowed to speed without the fear of getting busted," Kuper said.

But that fear is what's been driving more secretive racers away from the track and to the street.

"It's just not the rush that it is on the street. It is not hard to make a car go fast on a track. It is really hard to make a car go fast on the street," a street racer said.

These street racers agreed to talk with FOX6 News on one condition -- they wanted their identity protected.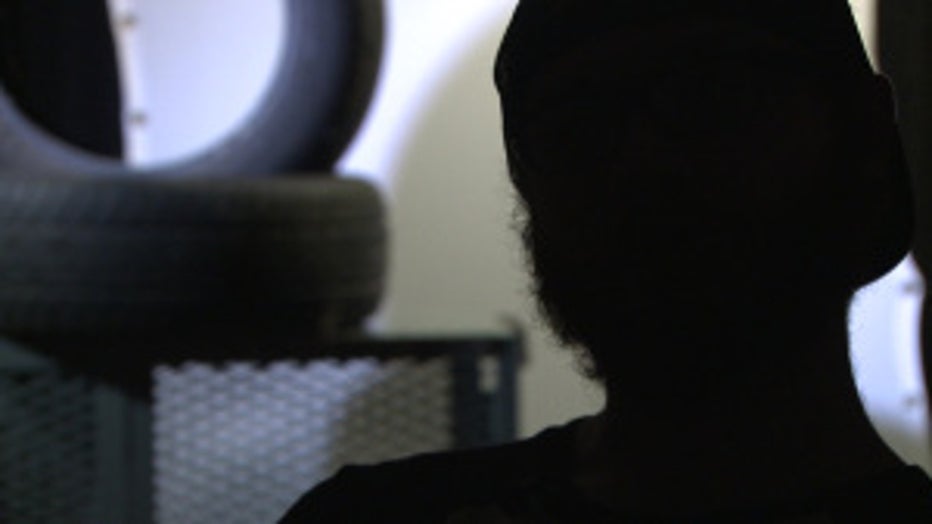 "There's a reason why we blur the cars and the plates and signs and buildings. There's no real way to tell where those guys actually were," one of them said.

He's talking about a video that went viral in September after being uploaded to YouTube.

The video shows two very expensive cars racing on Interstate 43 in New Berlin. According to police reports, at one point in the race, both cars reached speeds of more than 150 miles-per-hour.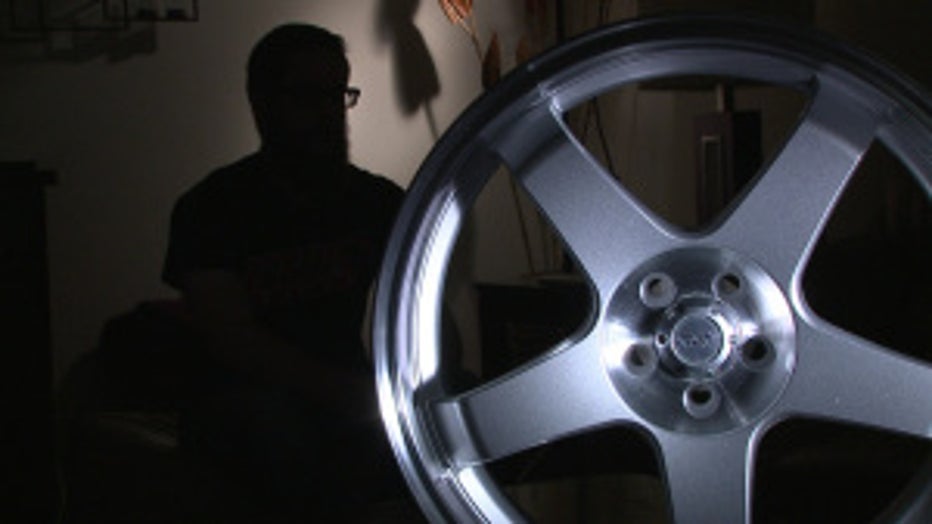 Unidentified street racer talks to Fox 6.


"I've heard from people saying there is so much traffic on this freeway all the time and I'm not sure if these people are ever on I-43 at two o'clock in the morning to see how much traffic there really is. We are not out to hurt anyone. We are just out to have a good time," a street racer said.

They pick places where there's not a lot of traffic -- flat roads that run in straight lines. Spotters are sent out to slow down oncoming cars -- and the whole thing, they say, is over within a few blinks of an eye.

"We are not racing blind. We don't just show up and say, 'hey, I am gonna go,'" a street racer said.

In their opinion, uploading the video was more reckless than the race itself.

"We are not going out in the middle of the day and race through traffic. We are not endangering other peoples' lives," a street racer said.

"We are not racing up and down 76th Street or 27th Street like they did back in the 60s and 70s," a street racer said.

Like the drivers, accurate statistics on street racing deaths can be elusive. The National Highway Traffic Safety Administration reports more than 1,000 street racing deaths between 2001 and 2008 in the United States.

The last one in Milwaukee happened in 2012 when a  teenage girl went for a joy ride in a stolen car and hit a man on his bicycle.

"That's where most of the danger factor is -- people who don't really know how to do it safely. The people who are really into street racing and actually race would never race through traffic," a street racer said.

Milwaukee Police Captain Victor Beecher has a different view.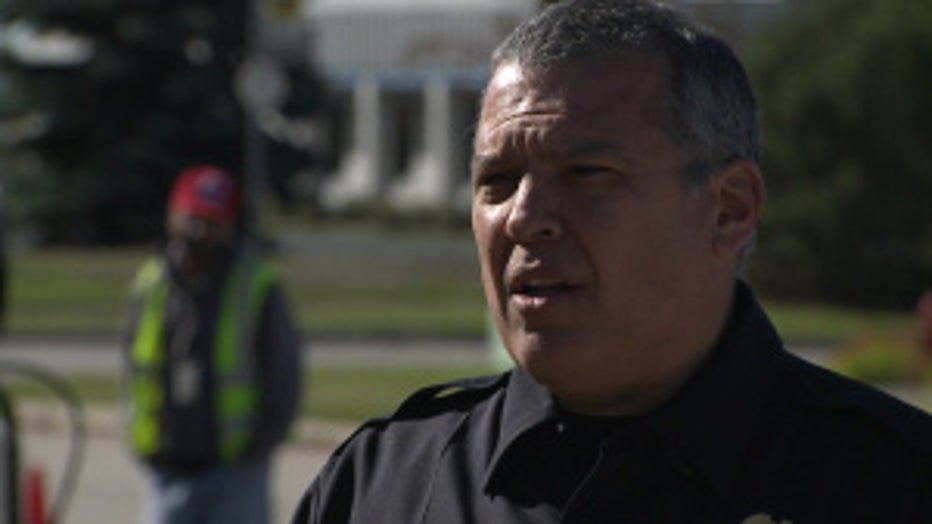 Milwaukee Police Captain Victor Beecher speaks out against street racing.


"The reality of it is the public is in danger, the racers are in danger and city property is being damaged," Beecher said.

In videos posted to YouTube by Midwest Street Drags you can see just how popular the races are, even in the middle of the day.

A business park on 87th Street is a favorite place to burn rubber. You can even see the tire tracks on Google Earth.

The problem, city officials say, is that long after the drivers roll out, the skid marks stay.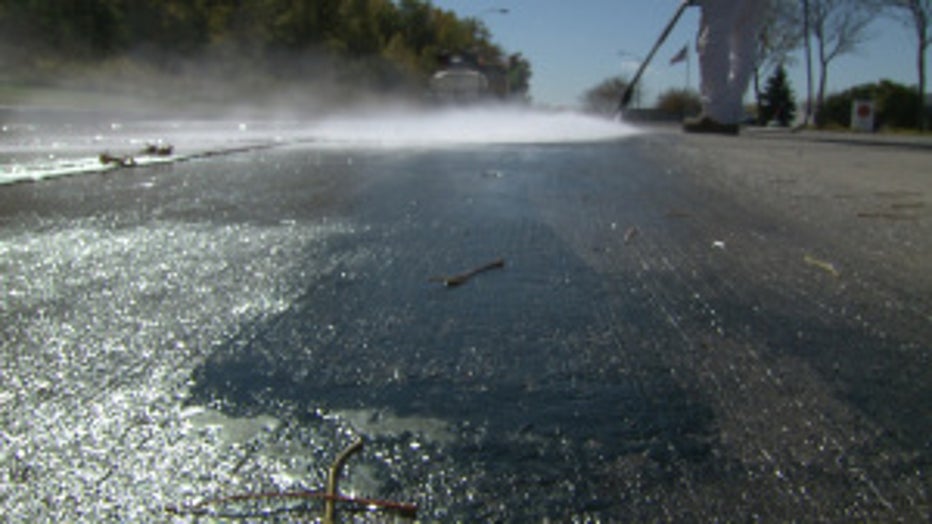 City worker removes skid marks from the road.


"One strip, one of these strips will take two people from the Department of Public Works an-hour-and-a-half to get cleaned up," Alderman Robert Puente said.

Alderman Puente says the drain on resources is not okay, especially when the punishment for street racing is just a few hundred dollars.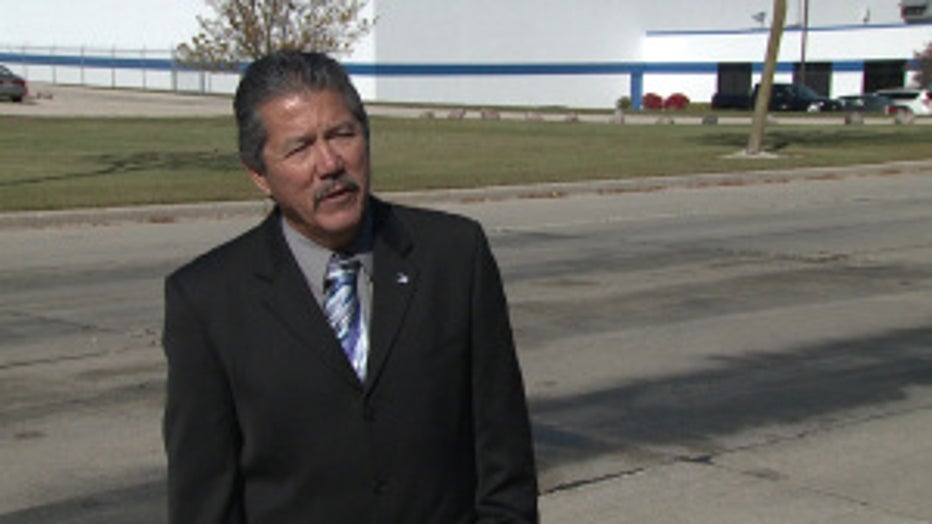 Alderman Robert Puente seeks changes in street racing enforcement.


"I have to look at legislation to see if I can make that fine higher. I mean, obviously they invest a lot of money in these cars and tires, so is $313 even going to put a dent in their wallet? I don't think so," Alderman Puente said.

Since the video on I-43 went viral, police have ramped up enforcement -- even putting together what racers now refer to as a 'watch list' of certain cars.

"We've had some success, but I can't say we've solved the problem," Beecher explains.

The racers say they don't have a beef with the police because they know they're just doing their jobs.

But will they slow down?

"You are not going to catch them," a street racer said.

"People who love cars understand," a street racer said.