Case dismissed: Lack of witness cooperation means charges dropped against man after 2013 shootout
MILWAUKEE -- A 31-year-old Milwaukee man, accused in connection with a shootout of sorts while driving in the city and on the freeway that happened in 2013 has had the case against him dismissed.

Monday, October 24th was supposed to be the first day of Eric Adamany's jury trial.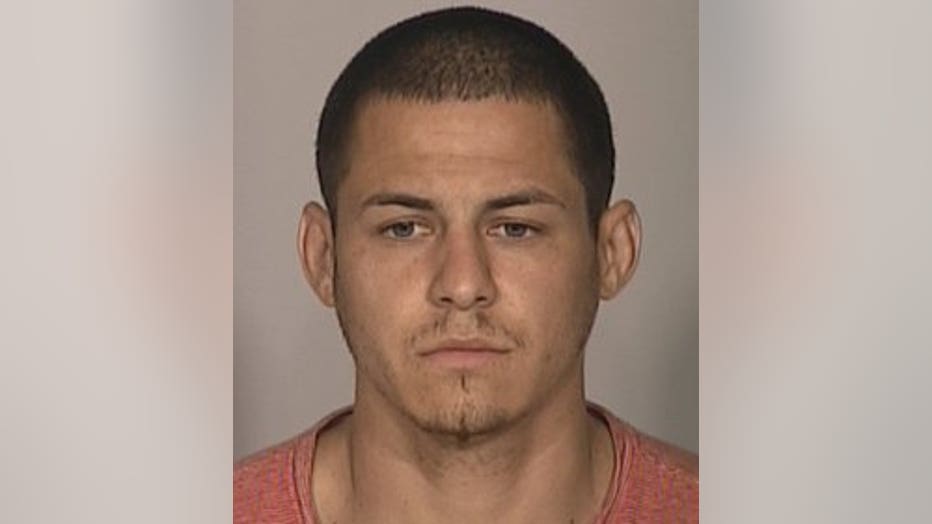 In July of 2013, Adamany was charged with one count of first degree recklessly endangering safety, use of a dangerous weapon, one count of discharging a firearm/vehicle-towards person and one count of endangering safety/reckless use of a firearm -- all felony charges.

Court records show that there was a lack of witness cooperation in this case -- and thus, the charges filed against Adamany were dismissed on October 24th.

According to the criminal complaint in this case, Adamany told officers he was parked near 14th and Burnham on the city's south side shortly after midnight on June 26th, 2013 when another car, a Dodge, pulled up next to him. A passenger in the car allegedly stated, "what are you looking at white boy?" and then "displayed a chrome handgun and fired once at the defendant's car, striking the driver's side mirror."

The complaint indicates Adamany then followed the car and more shots were fired from the Dodge even as both vehicles entered the freeway. Adamany told officers he and the Dodge "began to swerve around other cars on the freeway" and the Dodge eventually exited at Fond du Lac Ave.

The complaint says Adamany "began to fire his gun at the Dodge, emptying his clip in an attempt to shoot out the Dodge's tires." Adamany told officers "how he is right-handed but shot the gun with his left hand while driving on the freeway because he was steering and calling 911 at the same time."

The other man told police that Adamany fired the first shots and then chased him, prompting him to return fire. Adamany vehemently disagreed.

The complaint indicates Adamany and the other man were each concealed carry permit holders. Both admitted to being "involved in a gunfight with the other person."

Again -- the case against Adamany has been dismissed.