Burlington's Tony Romo Field dedicated; Romo and family attend
BURLINGTON, Wis. - Burlington High School's homecoming football game drew a hometown hero on Friday night, Sept. 30. 
Many know Tony Romo as a former Dallas Cowboys quarterback or a football analyst on TV. But before that, he was a great quarterback as a Burlington Demon. Friday night, the Burlington High School football field was dedicated in Romo's honor.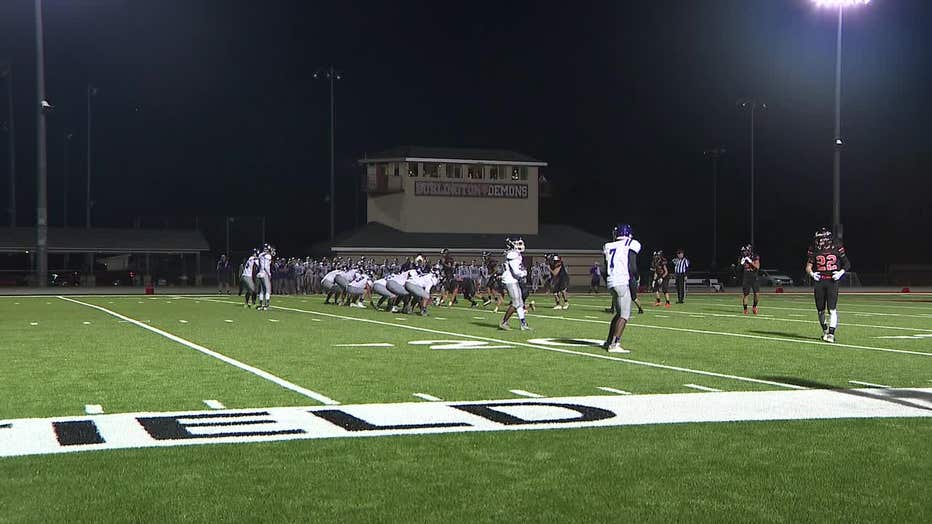 Tony Romo Field, Burlington
"In Burlington, he's the face of the town," said Isaac Dow, Burlington football player. "It's going to be cool to honor him tonight and play in front of him."
"It still feels like home," Romo said.
"He was a special kid. He was so good at things, so competitive," said Steve Gerber, Romo's high school football coach.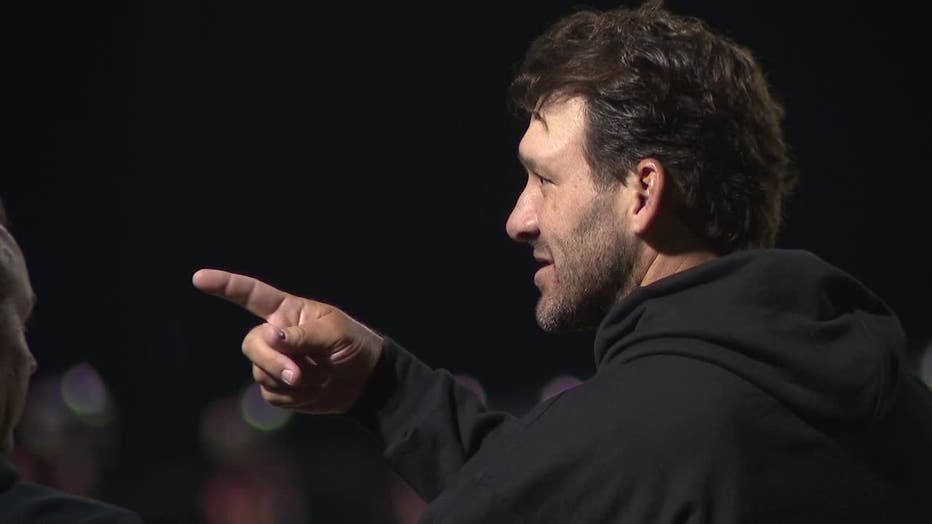 Gerber said even if Romo had not made it in the NFL…
"I would've felt blessed you know just that kind of kid," Gerber said.
SIGN UP TODAY: Get daily headlines, breaking news emails from FOX6 News
Fast-forward more than 20 years – and it is a throwback for the former Cowboys quarterback.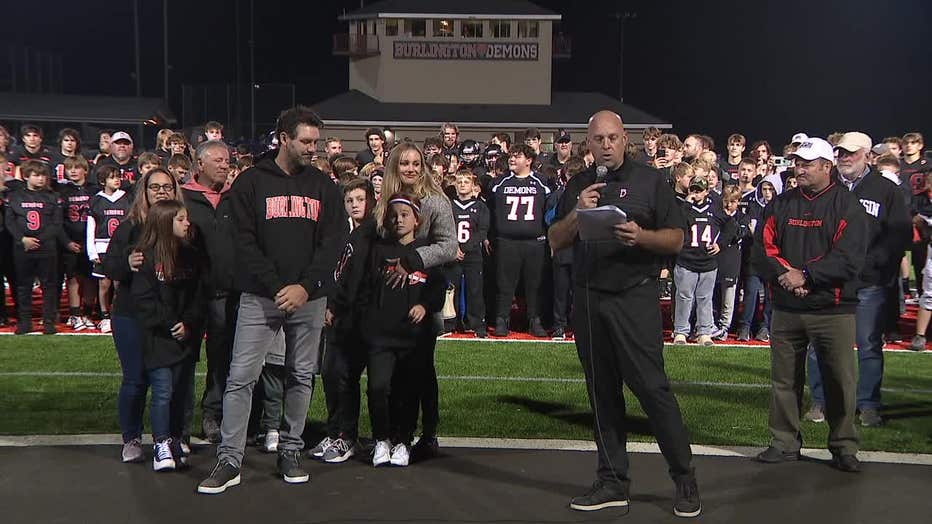 Tony Romo at Burlington High School football game
"He just never gave up on the play and he never gave up on the game," Gerber said.
Romo never gave up on his hometown – returning over the years to host camps for young players. 
"It's really fitting this is the field too that way," Gerber said.
The new Tony Romo Field with synthetic turf has real meaning.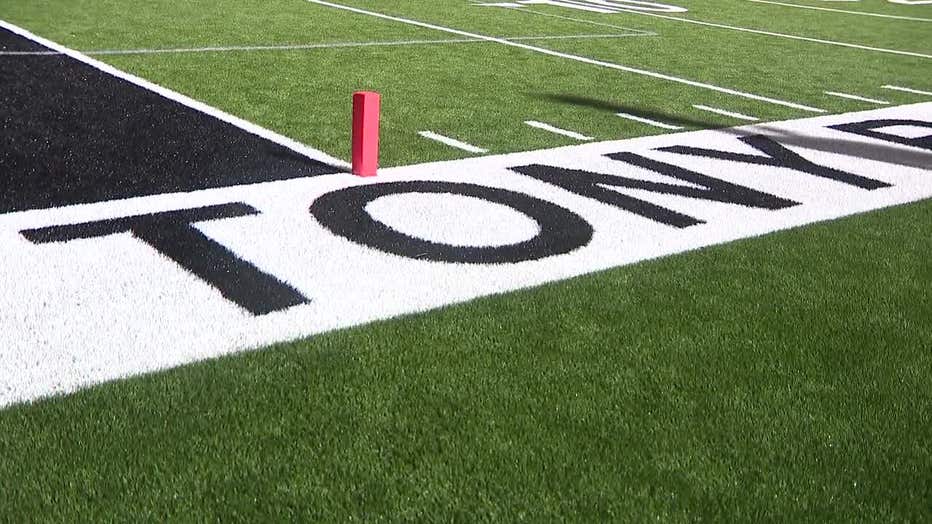 Tony Romo Field, Burlington
"It's been a real shot in the arm as far as our football program goes," said Eric Sulik, Burlington head football coach. "As good of a player, good of an athlete, good as a broadcaster he is, every interaction I've had with him he's even a better person."
The current Burlington football head coach thanks Romo and other donors for their generosity.
FREE DOWNLOAD: Get breaking news alerts in the FOX6 News app for iOS or Android
"That legacy's going to last a really long time," Sulik said.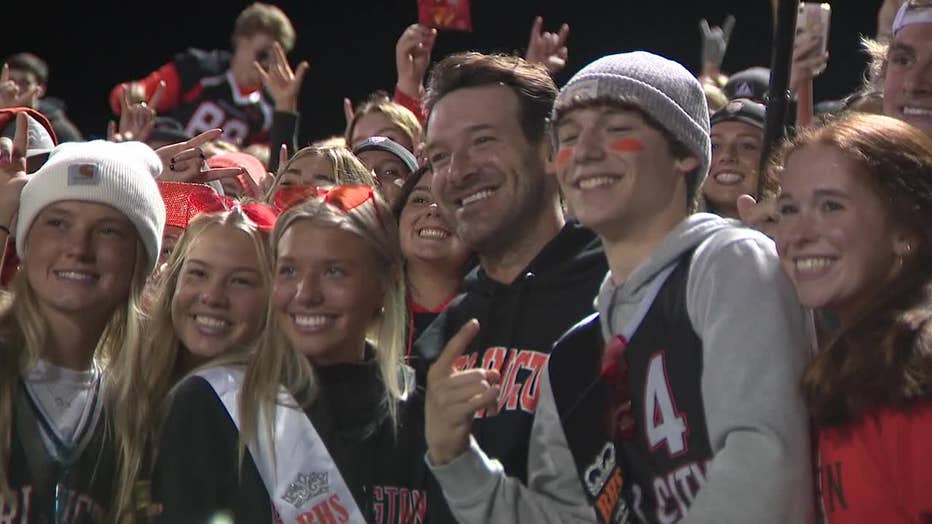 Tony Romo at Burlington High School football game
With a new generation of players hitting the field, Romo said he is happy to pass it forward.
"I just know what it meant to be in high school, to play football, and the teachers, the coaches, the community how much that affected me growing up," Romo said. "I just want to do a small part to hopefully help out and give back the same way people did for me."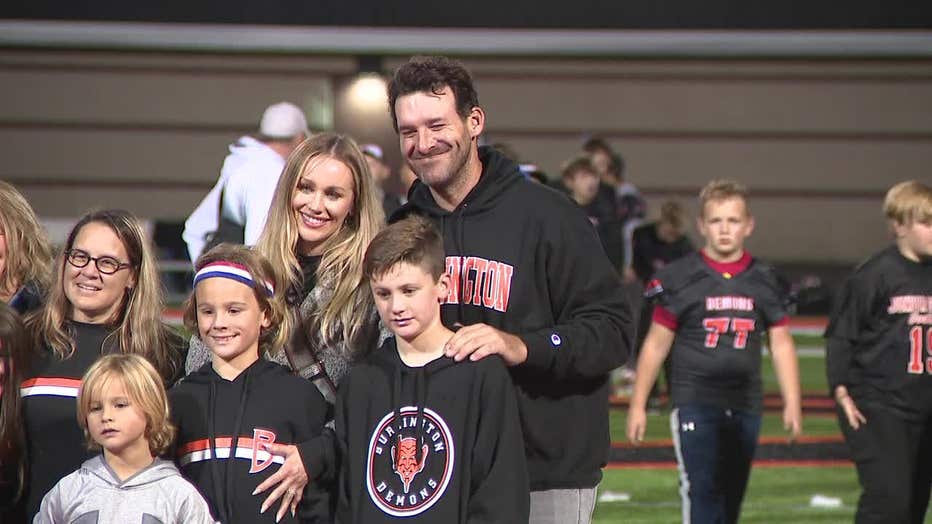 Tony Romo at Burlington High School football game
Romo and his family were at the game Friday night – for the dedication ceremony. 
The Burlington Demons won Friday night, 47-14.