Brown County Sheriff's K-9 "Wix" dies after air conditioning in squad car malfunctioned


BROWN COUNTY -- The Brown County Sheriff's Office has announced the passing of K-9 "Wix." Wix was left in a squad car at Whistling Straits in Sheboygan County, and died as a result of malfunctioning air conditioning.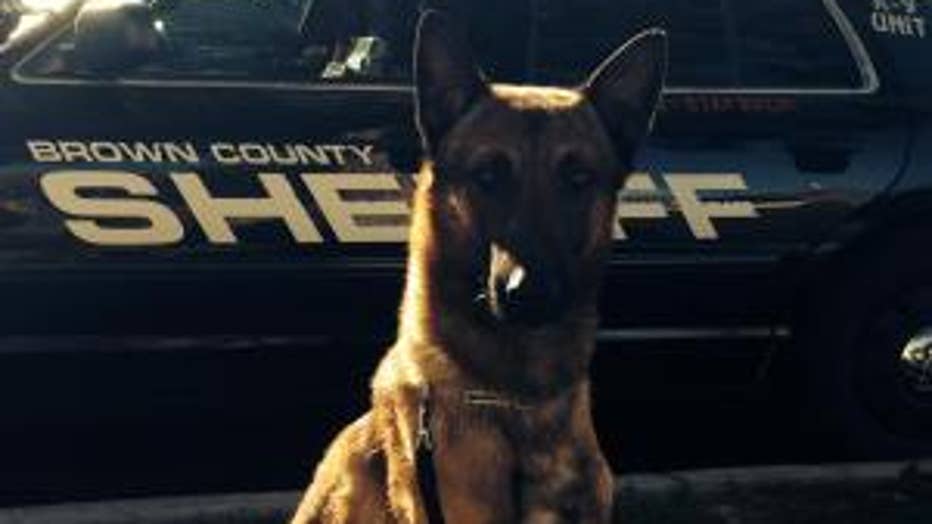 Sheriff's officials say on Wednesday, August 12th, Wix and his partner were on special assignment at the PGA Championship in Kohler.

The deputy and Wix, who specialized in explosive detection, were contracted to assist with site security.

Wix was placed in a squad car with the engine running and the air conditioning on.

The deputy checked on Wix throughout the morning -- and around 12:30 p.m., the deputy found Wix non-responsive in the back of the squad.

The air conditioning was not functioning properly.

Sheriff's officials say the squad involved in this incident is equipped with a K-9 heat alarm -- but that alarm didn't activate when the air conditioning unit failed.

Authorities say it's unclear why these failures happened.

Wix was three years old, and a male Malinois.

He was a member of the Brown County Sheriff's Office since April of 2014.

Wix was a dual purpose patrol dog trained in tracking and explosive detection.

The Brown County Sheriff's Office is conducting a thorough investigation into this incident.  Bay East Animal Hospital is assisting with this investigation to determine the cause of death.

Meanwhile -- a veterinarian says it's normal for a K-9 officer to stay in a squad car like Wix did.

"Utilizing the vehicle as a place to rest is a necessity for them.  They cannot work and they cannot do the dangerous things that we ask them to do -- they can't do the meticulous work that we ask them to do if they don't have a rest cycle and they will not get rest if they're just hanging out in the parking lot," Dr. Margaret Eastman said.

Monitor FOX6 News and FOX6Now.com for updates on this developing story.