Bride's photo at father's grave goes viral


ZEELAND, MICHIGAN (WITI) -- It is a photograph that's touched the hearts of thousands online. It shows a woman kneeling at her father's grave, dressed in her wedding gown.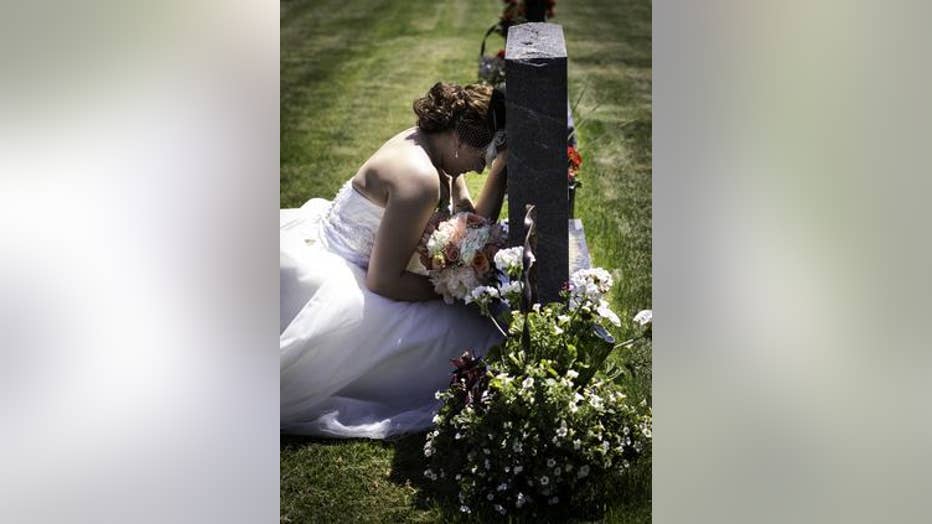 "When she fell down to her knees and started crying, that emotion immediately overcame me," photographer Kari Wieringa said.

Wieringa photographed the bride in her gown, seen pressing her head against her late father's headstone.

"I know when I captured it, I started crying and so I knew what a great moment was. Not just for me to be a part of, but just that I was able to capture it for her," Wieringa said.

Wieringa said she was so touched by the photo that she decided to post it on her Facebook Fan Page.

Within days, that picture had more than 700,000 likes!

The response was overwhelming, especially for the bride.

"I understand the impact it has on me, but it`s so strange to think that this photo is having such an impact one everybody else," the bride, Paige Eding said.

23-year-old Eding, of Zeeland, Michigan lost her dad, Mark in 2011. He died from a lung infection at 45 years old.




"There`s joy and peace in my heart, knowing that he was there and I was doing something to respect him," Eding said.

Eding's story has touched the lives of thousands -- including the woman behind the camera.

Wieringa's mom passed away when she was just seven years old.

"I lost my mom when I was little, so just having that parent not present for your wedding. That`s a pretty big day. It`s something you dream about, having your mom and dad there," Wieringa said.

Eding says that's exactly what she wanted: to be able to include her dad on the day she married her husband, Kevin.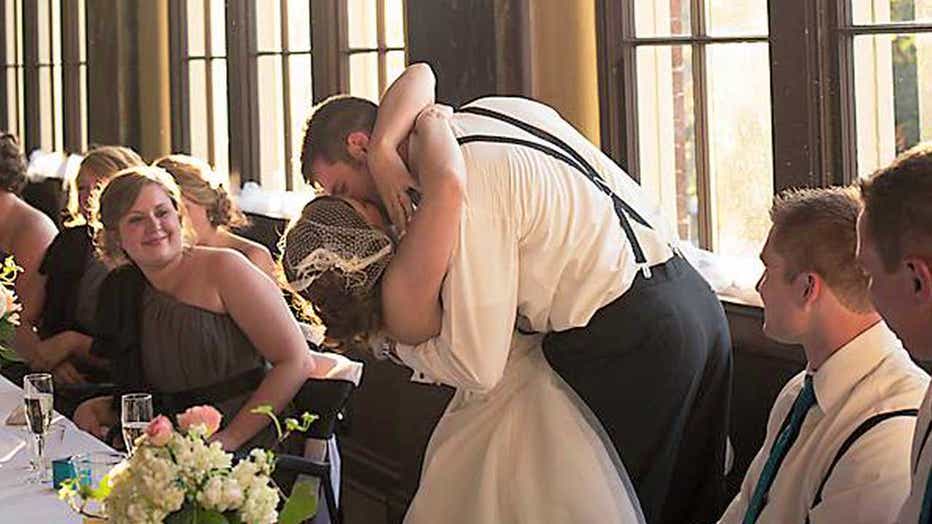 "That`s all I can really hope for is that he knows how much we miss him," Eding said.

Facebook says more than 20 million people have seen the picture so far.