Brewers, city officials team up, make pitch to #CrushCOVIDMilwaukee
MILWAUKEE - The Milwaukee Brewers and City of Milwaukee officials announced on Monday, April 5 they are teaming up to crush the COVID-19 pandemic. They are using the social media hashtag, #CrushCOVIDMilwaukee.
As part of this announcement, the team revealed a public service announcement featuring several of the team's players who had received the COVID-19 vaccine -- and why they decided to move forward with it. They included pitchers Freddy Peralta and Brent Suter. Suter contracted COVID-19 earlier this year. 
"Unfortunately, my family and I had had it a couple months ago -- and don't want, don't wish it on anybody, it wasn't fun," Suter said. "So, the fact that we can prevent these cases and prevent critical cases, that's huge."
The Brewers announced the team received the COVID-19 vaccine over the weekend but wouldn't disclose what percentage of players and staffers took part.
Major League Baseball has announced it would relax protocols for teams that had 85% of their players and primary field staff vaccinated. Brewers president of baseball operations David Stearns declined to say whether the Brewers had reached that 85% threshold.
Stearns did say the Brewers who participated received the one-dose Johnson & Johnson vaccine.
The Brewers' pitch for the COVID-19 vaccine came on the same day Wisconsinites 16 and older became eligible to receive the vaccine. 
"I think it sets the bar pretty high. The other young people say hey look professional athletes are getting this thing, and they, they make a living, taking care of their bodies, it makes sense for you to get it as well," said Milwaukee Mayor Tom Barrett.
Barrett also spoke to the importance of the COVID vaccination effort. 
FREE DOWNLOAD: Get breaking news alerts in the FOX6 News app for iOS or Android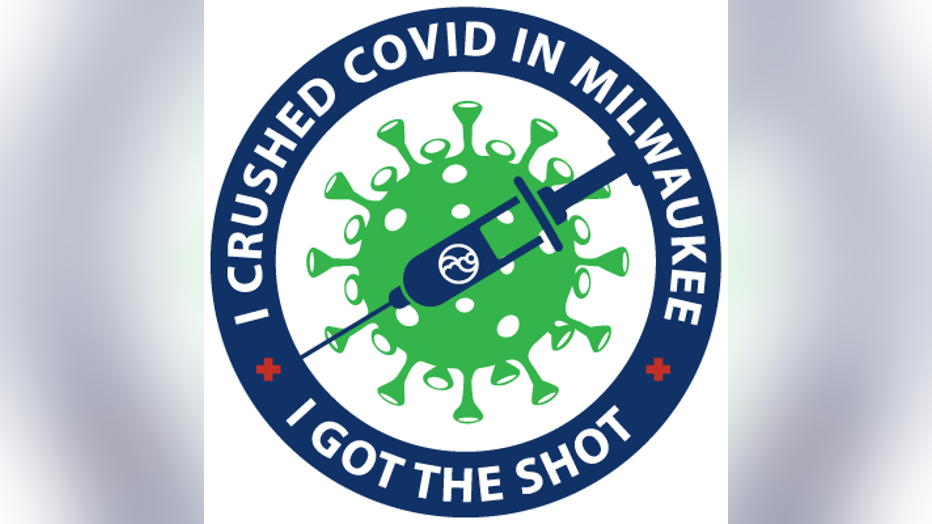 "This is basically opening day for the general population. So just as last week was opening day for the Brewers and they had that great come-from-behind victory, we want to have a great come-from-behind victory in crushing COVID," Barrett said.
Brewers President of Baseball Operations David Stearns said it is their shot at getting American Family Field back to a full house. Right now, the stadium is limited to 25% capacity -- which was in place for the team's first home series.
"It was 11,000 and change all three days, but it felt like 40. They were loud, they were into the game, they were passionate," Stearns said.
Milwaukee's health commissioner said people followed the health game plan.
"We were excited and happy with the way things went down on Thursday for sure. And then, I actually had the opportunity to attend a game yesterday and was equally impressed," said Kirsten Johnson. "All of the protocols were being followed, people were wearing masks and social distancing. A couple of little tweaks here and there, but I really personally felt safe with my family -- and we had a great time. So I, you know, I feel really good about where, where the Brewers are in terms of their mitigation measures."
Commissioner Johnson said they are in talks now to bring a public vaccination clinic to American Family Field -- like they have been doing with COVID-19 testing. If that happens, it will be at least eight weeks from now. 
You can check the vaccine appointment availability in Milwaukee -- or check with Wisconsin's COVID-19 vaccine registry.
Associated Press contributed to this report.