"Bombs on the railway:" CP train that derailed in Watertown was carrying Bakken crude oil


WATERTOWN -- A Canadian Pacific train derailed on Sunday afternoon, November 8th in Watertown. Dozens of homes were evacuated, as 13 rail cars derailed from the tracks. One of those cars was punctured, and FOX6 News has learned hundreds of gallons of Bakken crude oil was spilled as a result.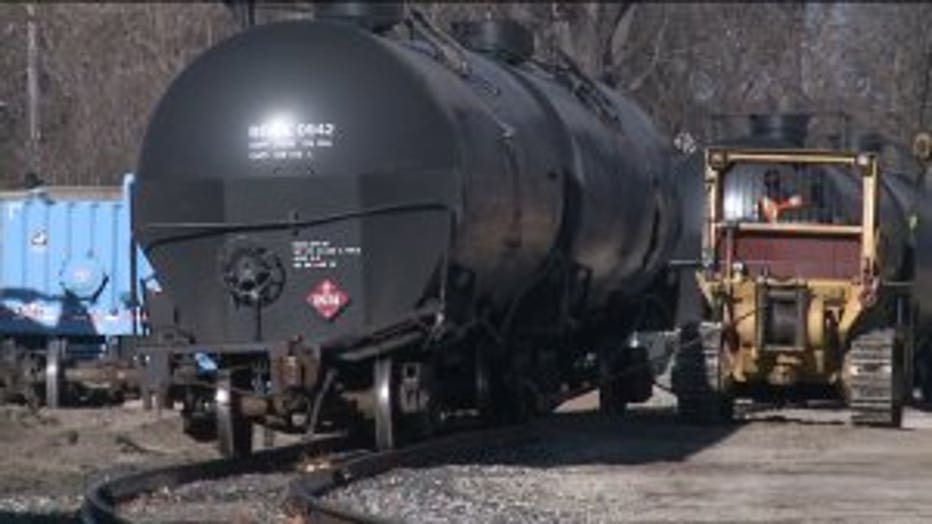 Canadian Pacific train derails in Watertown


The reason derailments like the one we saw in Watertown on Sunday afternoon are cause for so much concern is the oil inside the tankers.

One year ago, in November 2014, FOX6's Brad Hicks traveled to North Dakota, to a region called "The Bakken," where that oil is drilled.

"Basically what we've got on the railway -- is bombs on the railway,"  Sean Arithson with the grassroots Dakota Resource Council said.

The Bakken oil trains have earned that negative nickname because of a series of derailments in which they've exploded.

The worse of those derailments occurred in Lac-Mégantic, Quebec. Forty-seven people died.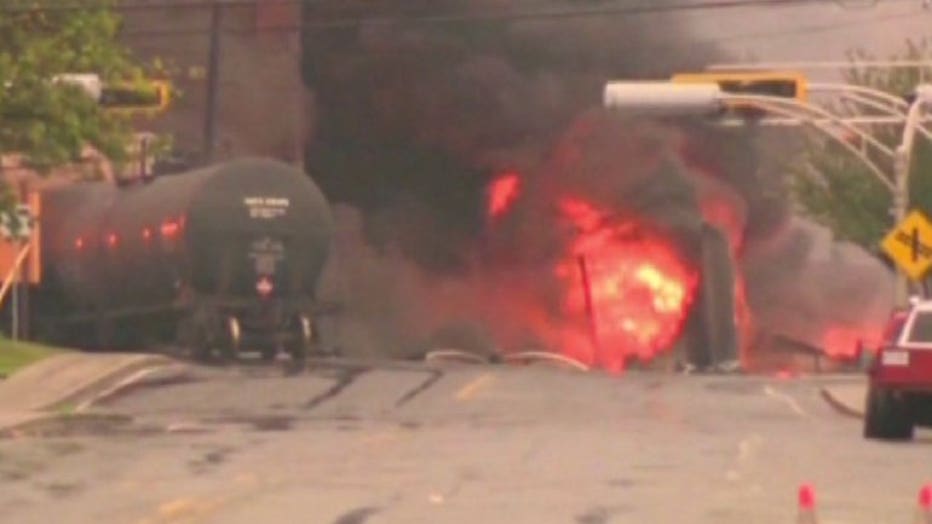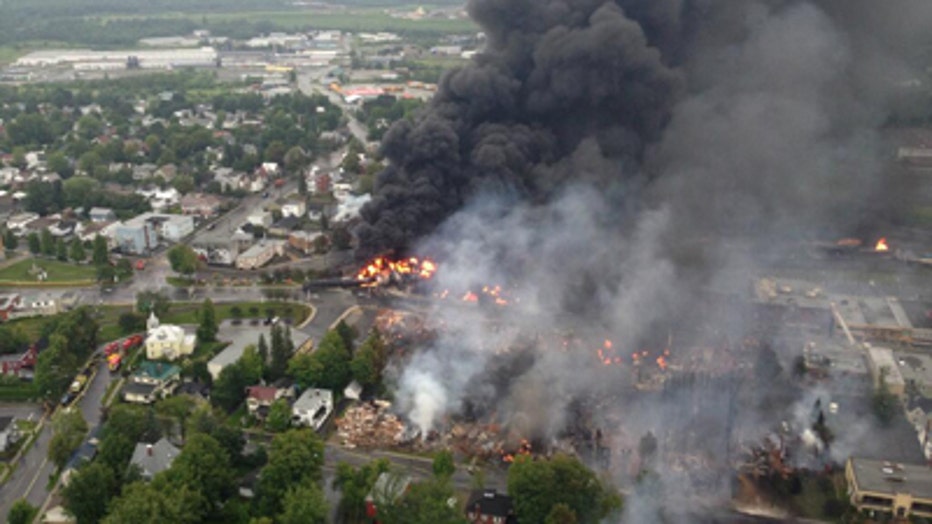 Bakken crude oil has a higher gas content than other crude oil, along with a lower flash point.

Dozens of these trains carrying Bakken crude oil roll from North Dakota through Wisconsin every week.

The Burlington Northern Santa Fe line hugs the Mississippi.

The Canadian Pacific tracks travel east across the state toward Milwaukee, and on the way, they go right through Watertown.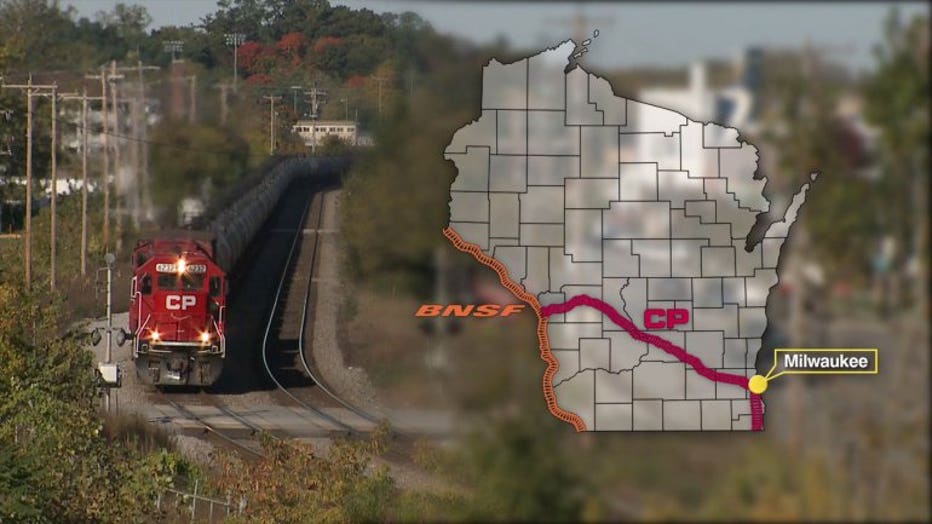 BNSF, Canadian Pacific rail lines through Wisconsin


Those trains are carrying a massive amount of Bakken crude oil.

"It used to be a mile-long train was considered a long train. Now a two-mile-long train is relatively common," Wisconsin Railroad Commissioner Jeff Plale said.

And what makes derailments like that in Watertown so dicey is the fact that the tank cars are cracker thin.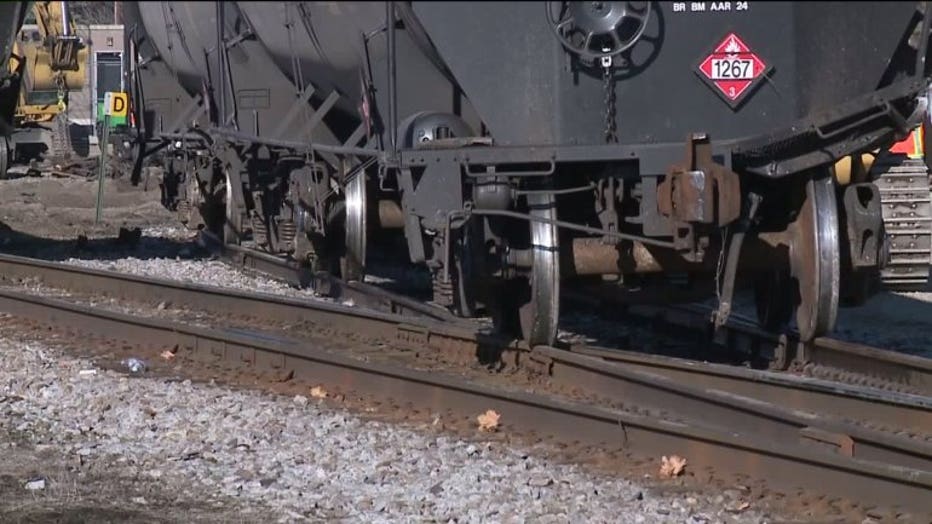 Canadian Pacific train derails in Watertown


Most were made to ship corn syrup -- not crude oil.

Fortunately, only one of the 13 tankers that derailed in Watertown was punctured, and there was no fire.

But the steel is so thin on these rail cars, the federal government has now ordered all the cars be replaced or retrofitted.

Rail safety activists like Sarah Zarling believe the government timeline for those changes is too long.

Those tank cars are not owned by the railroad companies. The oil companies and third-party leasers own them.

Officials with the railroad companies have been actively pushing for safer rail cars.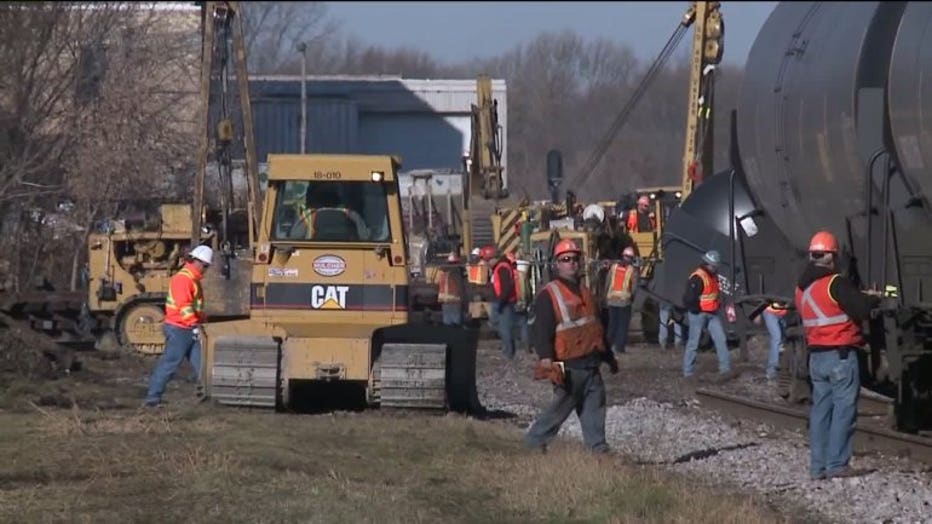 Canadian Pacific train derails in Watertown


On Tuesday, November 10th, on FOX6 News at 9:00, Brad Hicks will bring you his special report: "A Wakeup Call to Washington." Brad Hicks' investigation exposes an even deeper problem with our railroads.

Tune into FOX6 News at 9:00pm for that investigation.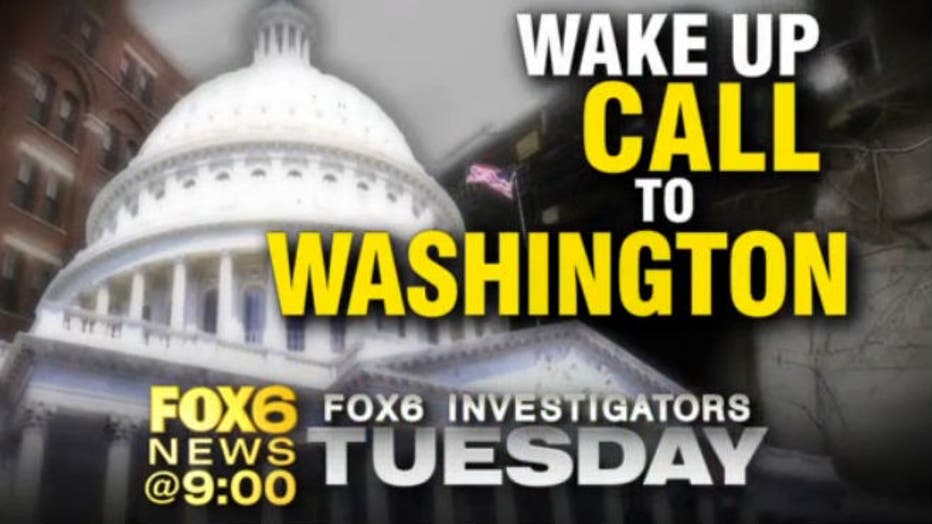 Wakeup Call to Washington