BloodCenter of Wisconsin gets in Halloween spirit with 'Starve a Vampire' blood drive


MILWAUKEE -- We're less than a week away from the spookiest day of the year: Halloween. At the BloodCenter of Wisconsin, they're going on the offensive -- trying to stop vampires from ruining the holiday.

Fighting vampires with garlic, and a silver stake this Halloween might seem excessive. A silver needle, however, might be a much more practical approach.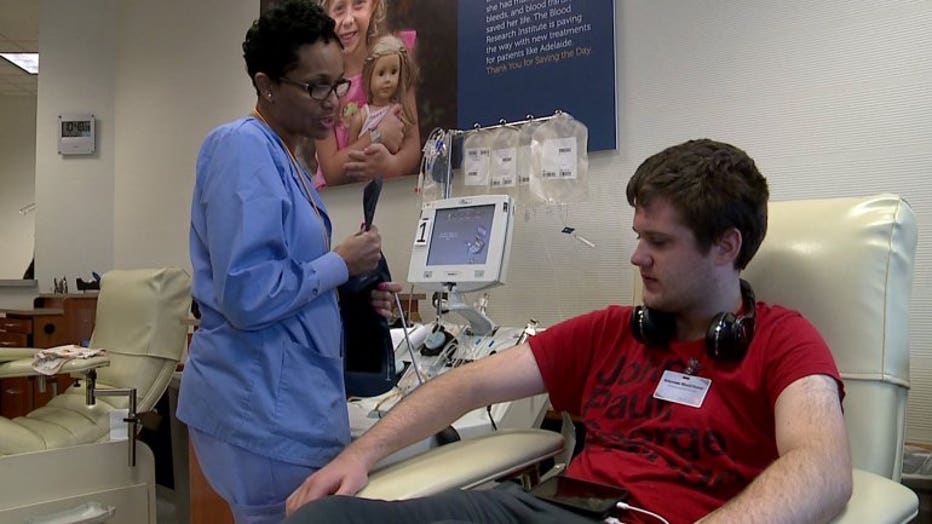 Starve a Vampire Blood Drive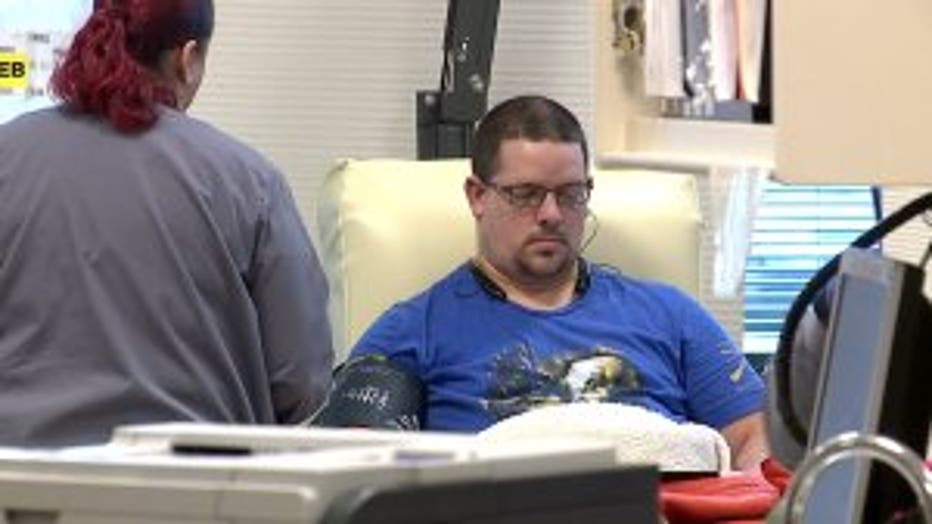 Starve a Vampire Blood Drive


"Dracula couldn't make it today because we starved him so badly," said Matt Queen with BloodCenter of Wisconsin.

Combating vampires this holiday, the BloodCenter of Wisconsin needs your help.

"Really asking our blood donors this time of year to really starve our vampires around here," said Queen.

Donors come from all over to give what they can. For some it's a little, for others it's a lot.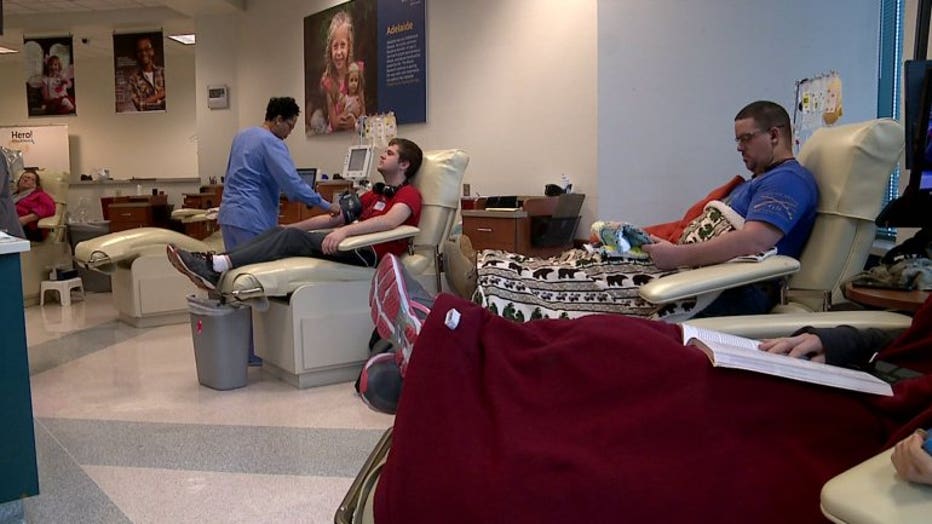 Starve a Vampire Blood Drive


"I donated plasma today," said John Pereles. "I've been donating plasma since the early 70s."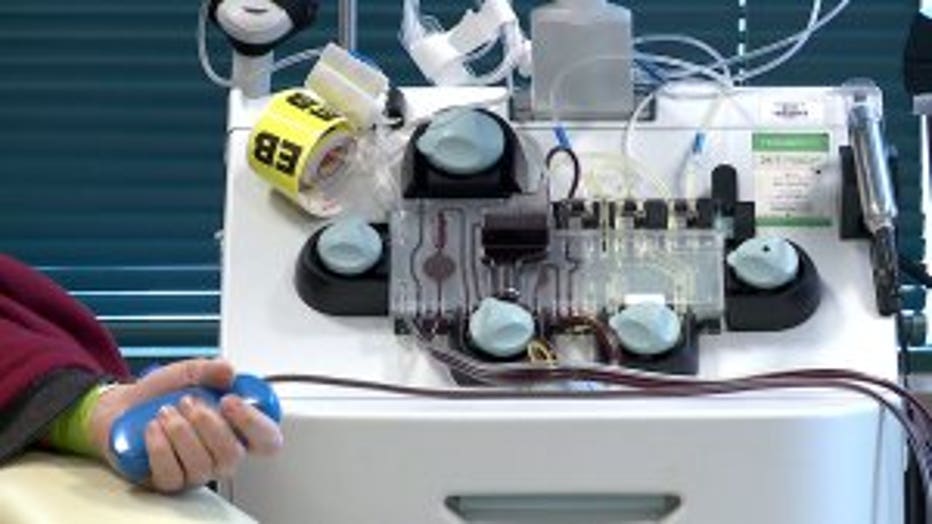 Starve a Vampire Blood Drive


One bag of blood can save up to three lives, and while the reasons for doing it vary -- for some, the reasons are personal.

"I think it's a great promotion," said Pereles. "Whatever it takes to get people to donate blood."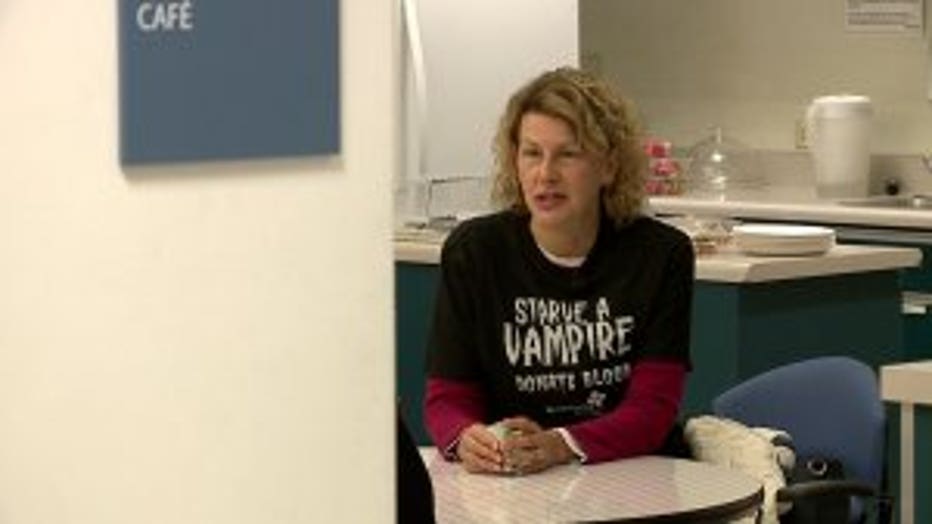 "It's in honor of my niece Grace. She passed away four years ago today," said Janice Bushe. "In her name, I wanted to do that today."

So go ahead, donate what you can -- it might save a life and maybe even starve a vampire. The blood drive goes until Halloween. You can find more information about the blood drive HERE.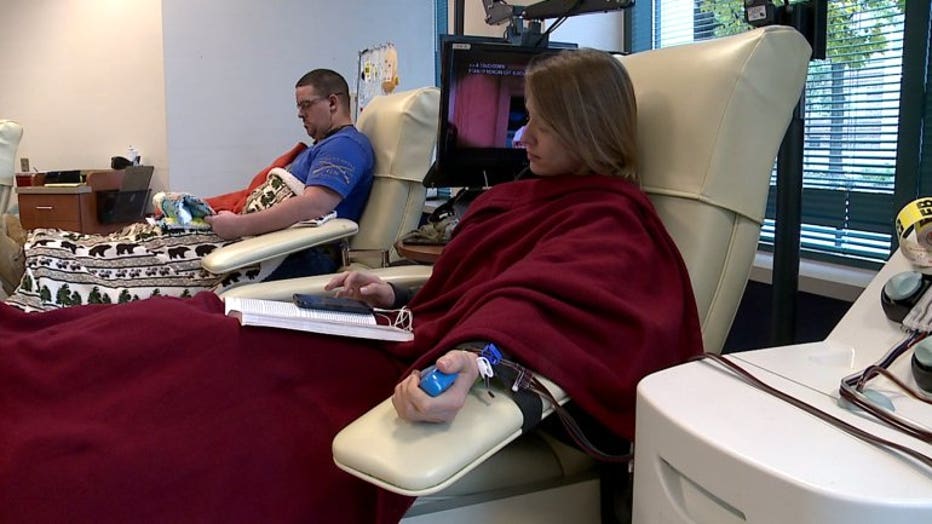 Starve a Vampire Blood Drive