'Basically, he lost his job:' Guard who battered youth inmate gets probation as new videos surface


MILWAUKEE — Losing his job was punishment enough. That's what a Milwaukee County judge said about the correctional officer caught on camera abusing a juvenile inmate. The FOX6 Investigators discovered it took nearly three years to convict the guard, and the judge was reluctant to punish him at all.

It's impossible to tell what a 16-year-old boy may have said that prompted a juvenile correctional officer to unleash a fury of fists.

"My client is making claims that Mr. Parks was making verbal threats, 'I'm gonna get you. I'm gonna get you,'" said Scott Connors, Brandon McAfee's attorney, during a sentencing hearing on Nov. 15.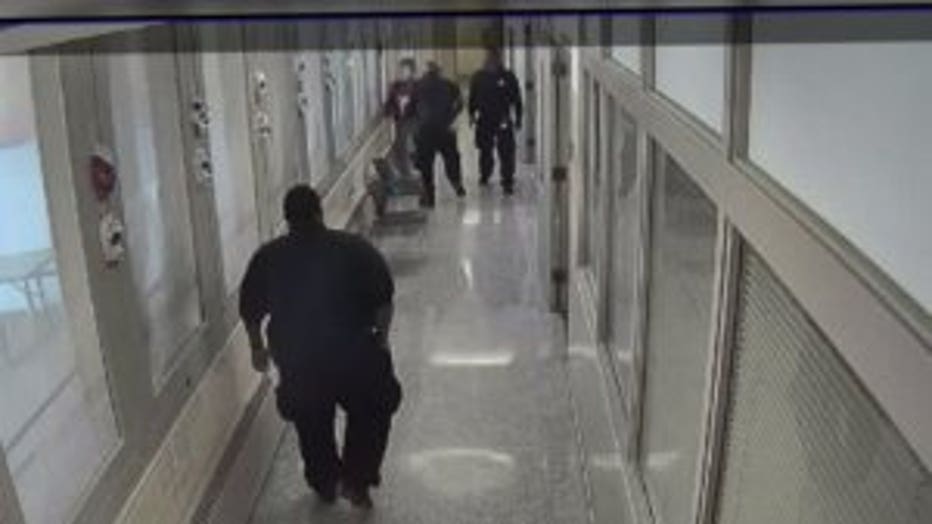 On November 15, 2018, Brandon McAfee was convicted of battery for an incident that occurred in the hallway of the juvenile detention center in January 2016 -- nearly 3 years earlier.


Whatever the boy said, it is what McAfee did that ended his juvenile justice career.

The attack happened in January of 2016 inside Milwaukee County's Juvenile Justice Center, and while that is the only video referenced in the state's criminal complaint, it was not the only incident that day.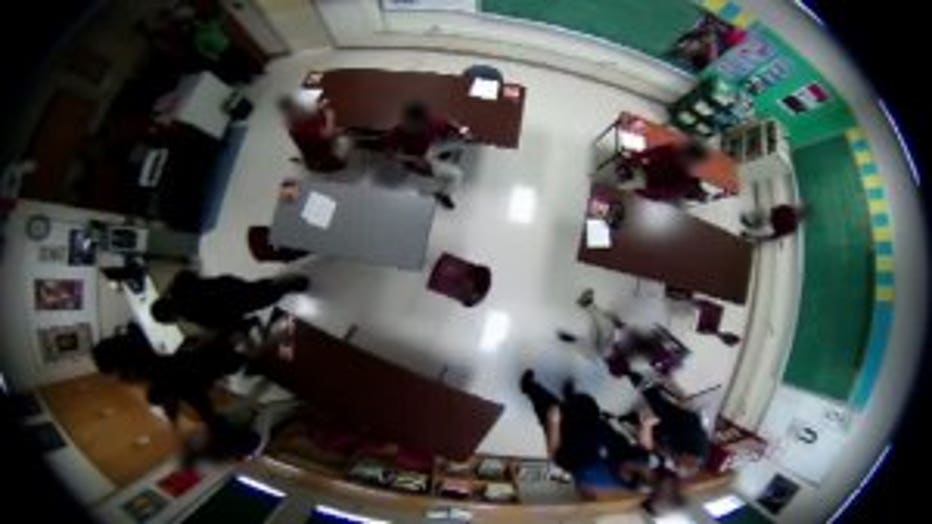 That same day in January 2016, another video showed McAfee throwing a chair at a juvenile's head while breaking up a fight.


"There's no question that he battered Mr. Parks," Assistant District Attorney Jim Griffin told the judge.

A second video obtained by the FOX6 Investigators shows McAfee responding to a classroom brawl -- where he threw a chair at a young man's head.

The FOX6 Investigators showed the video to Milwaukee County Supervisor Sheldon Wasserman.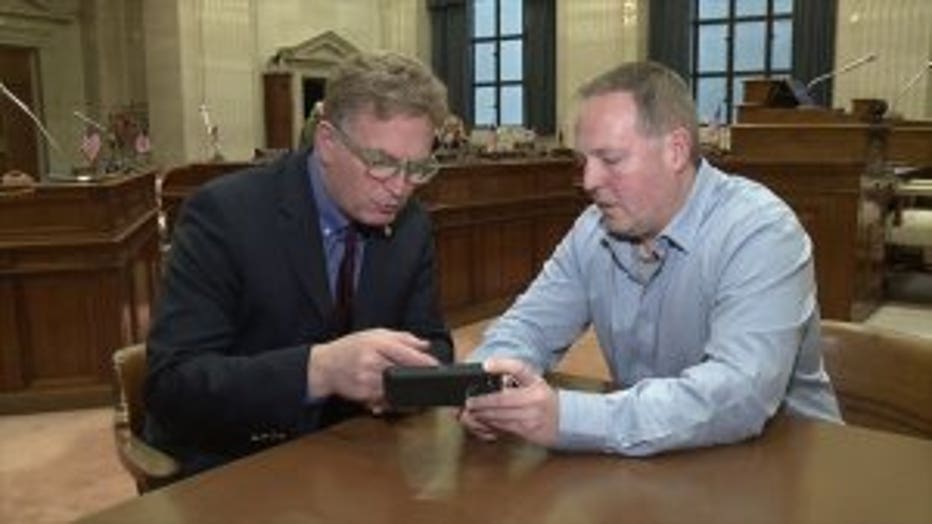 Milwaukee County board member Sheldon Wasserman called the videos "shocking."


"You don't throw chairs at people. You're a big guy. You're throwing a chair at a teenager? I mean, the guy's on the ground," Wasserman said.

Sources said the chair struck the same 16-year-old boy McAfee would later assault in the hallway.

"It's not something that can be tolerated. It's not something we can look the other way on," said Griffn. "It's not something we should look the other way on, no matter how much of a ... difficult personality as Mr. Parks may be."

The attack happened in January of 2016, but McAfee kept working for nearly a year, until a new detention center supervisor reported the video to the district attorney, and in January of 2017, McAfee was charged with felony misconduct in office.

The case dragged out almost two more years before McAfee pleaded guilty in September to misdemeanor charges of battery and disorderly conduct.

On Nov. 15, 2018 -- two years and 10 months after the incident -- McAfee sat before a judge to learn his sentence. When it was his turn to speak, McAfee had little to say.

"I apologize for being in this situation in front of you," he said. "Just hope you grant leniency."

Meanwhile, McAfee's lawyer said he's been through enough.

"This man, he's a good man. He's got good character. This is the only job, the only career that my client has and it's over. He's working now as a car salesman. He has no health benefits. He has no pension. He's had his name and face splashed in the news. He's already been punished severely," said Connors.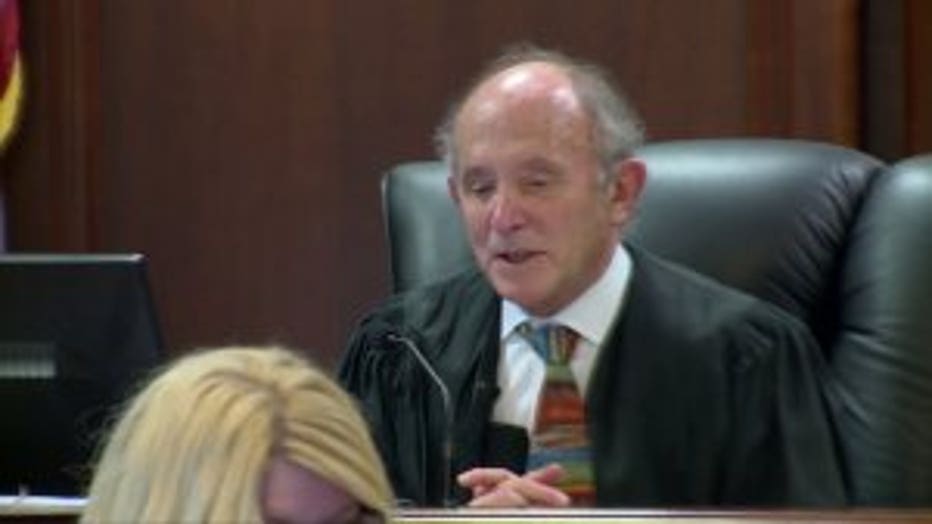 Judge David Hansher sentenced McAfee to one year of probation, no jail time. In explaining his sentence, he said there was "nothing in his file" that indicated any other incidents of "losing his temper."


Judge David Hansher agreed. He sentenced him to one year of probation.

"It's clearly not a jail sentence case," Hansher said. "The punishment in this case is, basically, he lost his job."

But McAfee did not lose his job right away.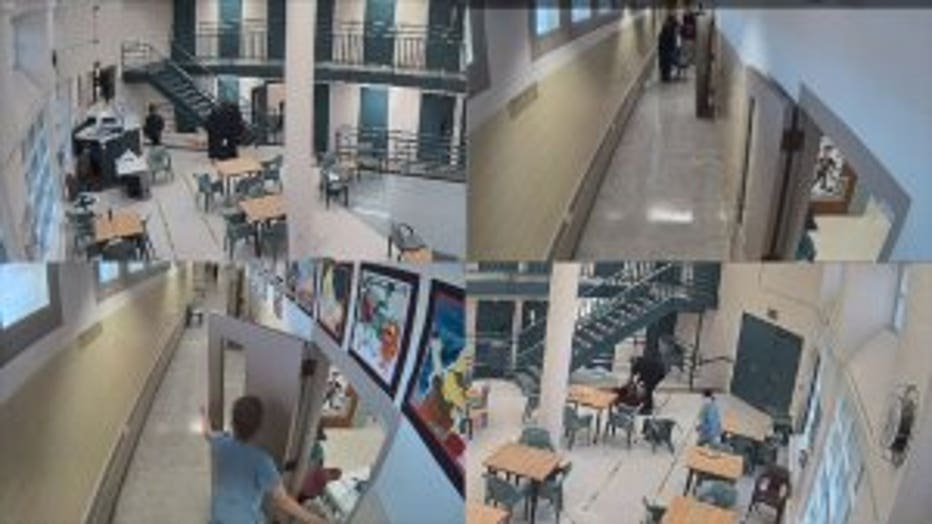 FOX6 Investigators obtained four additional videos involving McAfee using force on juveniles. All four incidents occurred after the January 2016 incident that eventually led to criminal charges. None of the additional videos were ever mentioned in co


New videos obtained by the FOX6 Investigators show McAfee was involved in at least four more "use of force" incidents before he was recommended for termination.

One of those videos, dated May 17, 2016, shows McAfee walked past a youth inmate, then turned around to address him when the youth allegedly cursed at him. McAfee pointed his finger in the young man's face, then lunged at him, shoving him backward into a crowd of other juveniles.

McAfee grappled with the teen for several seconds, then pinned him against a wall and began to unload a series of kicks and punches. The youth never appeared to make any aggressive move toward McAfee. In fact, it was a scene that appeared to bear a striking similarity to the one that led to McAfee's criminal conviction.

"Obviously, the defendant has no prior record," said Jim Griffin, assistant district attorney.

But the district attorney did not refer to any of the additional use of force incidents in his criminal complaint, and the judge seemed to know nothing about them.

"Nothing in his file that he's been disciplined for losing his temper,"Judge Hanser said.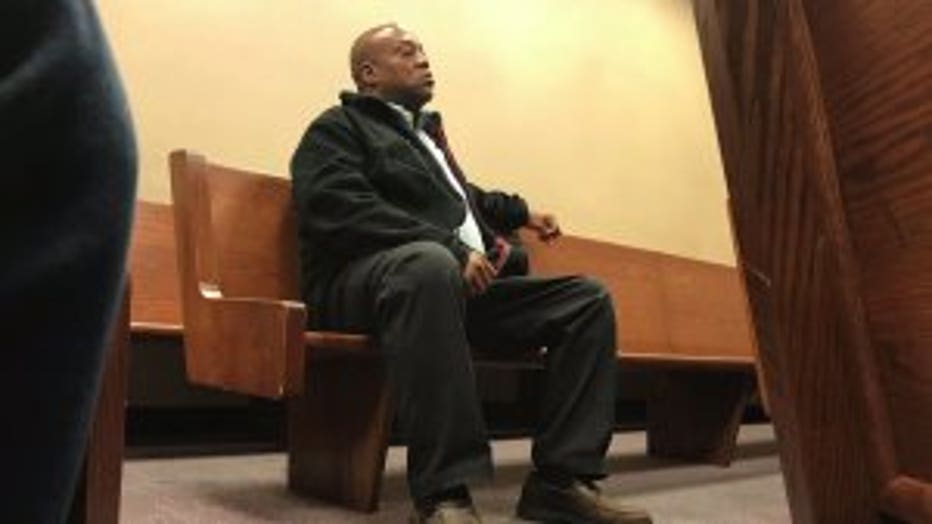 McAfee declined to answer any questions posed by the FOX6 Investigators. He is now a used car salesman.


"This individual definitely got off," said Sharlen Moore of Youth Justice Milwaukee. "There are individuals that do this to our young people every day. They just don't get caught."

Moore said she's less worried about the fate of McAfee than that of the young man he's convicted of abusing.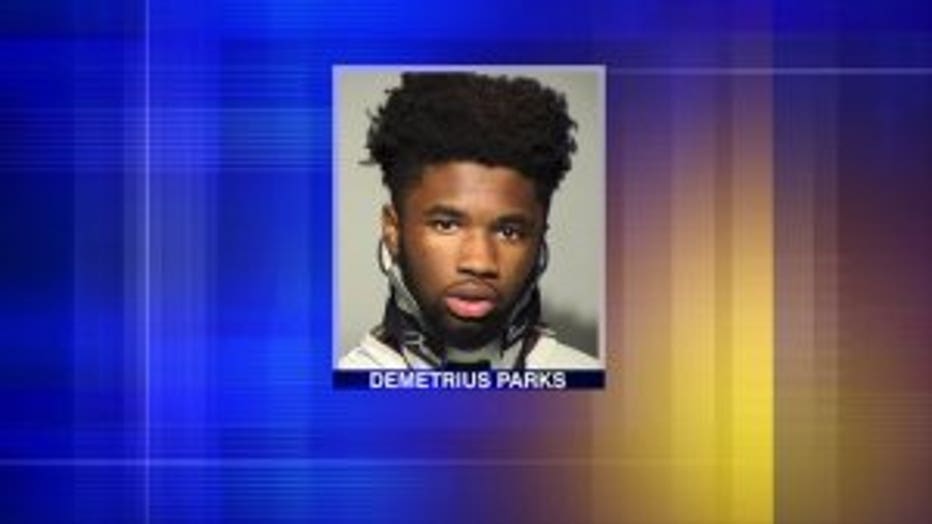 The juvenile McAfee is convicted of battering is now an adult. Demetrius Parks has already been charged with adult felonies in three counties. He is 18 years old.


Demetrius Parks is 18, and he's already picked up adult criminal charges in three counties -- one for substantial battery.

"Violence begets violence," Moore said.

Griffin said the average citizen may have a hard time feeling sympathy for a young man who's already been in so much criminal trouble.

"But that's really not the point in this case," Griffin said. "This isn't a bar fight between two guys. This is an individual in uniform who is assigned to protect and serve.

"If a young person would have done this, I can probably almost guarantee you that they wouldn't have gotten off with just probation," Moore said.

In the end, a man once responsible for the safety of juveniles in detention would not serve a single day in jail for battering one.

A spokesman for Milwaukee County's Department of Health and Human Services said the 2016 incidents occurred in a year of "significant change" for the department that oversees the juvenile justice center. Justin Metzger wrote that these incidents, "as well as our own ongoing research on how to better empower safe, healthy, meaningful lives for the youth in our care has led to significant changes in our staff and youth interact."

Metzger referred the FOX6 Investigators to the Project Rise campaign page to learn more about the "wholesale reform" efforts in juvenile corrections. And he provided an official statement attributed to Mark Mertens, the administrator of the DHHS Division of Youth and Family Services:

"The purpose of the Milwaukee County DHHS Division of Youth and Family Services is to empower safe, healthy, meaningful lives by providing youth and families with supervision and support in pursuing a pro-social future. The incident that occurred on January 12, 2016, prior to my joining the Department of Health and Human Services, clearly doesn't meet our purpose, and caused both physical and psychological harm to the youth involved. Three incidents of use of force by Mr. McAfee did occur during my tenure, and those incidents contributed to a more comprehensive review of use of force in our detention center, and that was when the incident that resulted in a criminal conviction was discovered by my team.

Our team of corrections officers, clinicians, human service workers, and educators go above and beyond every day in our Youth Detention Center to provide a safe, secure, positive environment for the youth in our care.  Everything we do today is with the objective of mitigating the trauma of confinement and separation from family and other support systems.  Our data shows that our approach to youth justice reform is working. We're producing significantly lower recidivism rates, improving long-term outcomes for these kids, and reducing the overall number of youth involved in the justice system. 

Anytime there is inappropriate behavior by our staff, it is unacceptable. We are continually working to prevent any such incidents and respond appropriately if they do in order to build a safer, healthier community for all of us."

–Mark Mertens, administrator, Milwaukee County DHHS Division of Youth and Family Services