Bad to the bone? Fight to pull Real Ham Bones off shelves grows


HARTFORD — Why are they still on shelves? Pet owners are asking that question about a specific brand of dog bone. Now, they're making sure their voices are heard.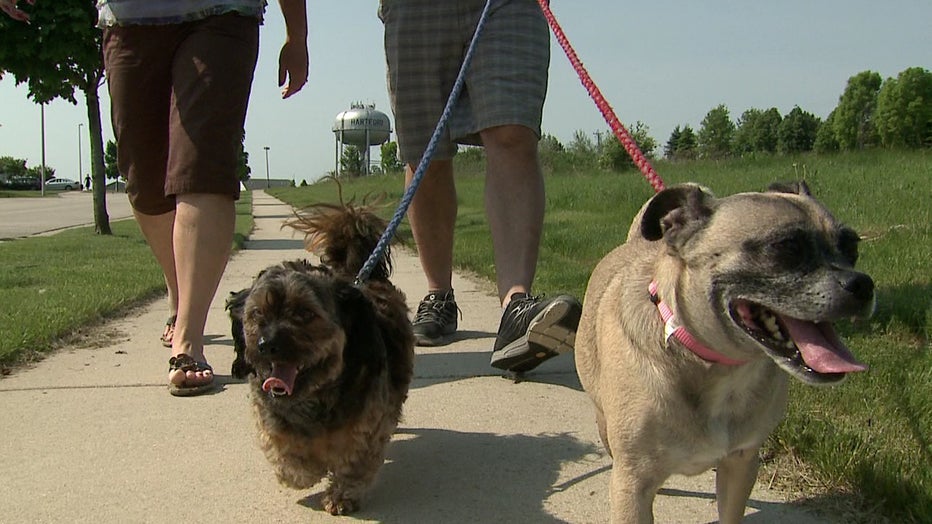 Two dogs, Panda and Schweenie, are happy and healthy now. But their owners, Gloria and Ron Witt say earlier this year they had quite a scare. The Witts say their dogs fell ill after chewing on Real Ham Bones made by Missouri-based company Dynamic Pet Products.

"You buy a dog treat and you feel like you're doing something nice and it's a time bomb," Gloria Witt said back in April.

The Witts quickly learned they weren't alone.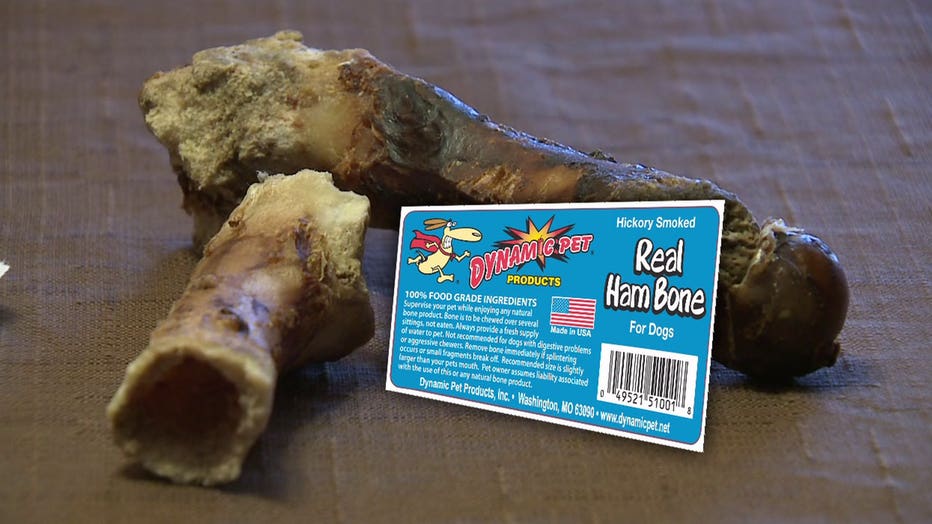 Consumers across the nation have reported their dogs got sick or died after chewing on Real Ham Bones because of bone fragments that became lodged in the dog's digestive system.

"Why is this still on shelves when so many dogs are dying or have been injured?" Gloria wondered.

Now, the Witts are helping raise more awareness about the bones.

"The Better Business Bureau out of St. Louis contacted us… I told them we would do whatever we needed to do," Gloria said.




The Witts shared their story about what happened to Panda and Schweenie. Their story is one of many featured in a recent report by the St. Louis Better Business Bureau (BBB).

"We're working to protect the people and we're working to protect their pets," explain Chris Thetford, vice president of communications and marketing at the St. Louis BBB.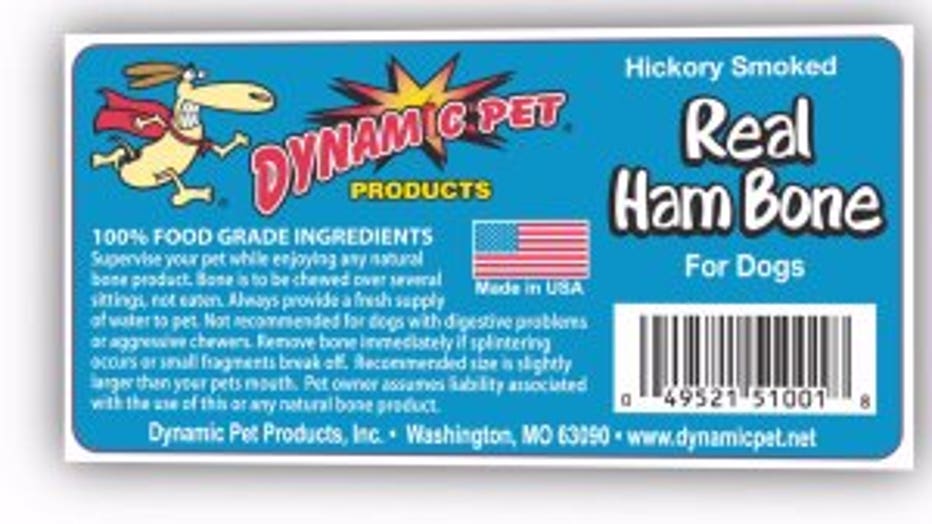 Warning label for consumers on Real Ham Bone


The St. Louis BBB is trying to get these bones off the shelves at major retailers, specifically Walmart -- one of the main places they're sold.

In statement, Walmart tells FOX6's Contact 6:

"At Walmart, we are committed to providing our customers and their pets with safe, quality pet treats. We are saddened to learn of this report of illness alleged to be associated with this product and we are working with the supplier to promptly investigate it. If you have additional questions, we recommend you contact the supplier directly at 636-266-9814."

The fight to pull these bones off the shelves by the St. Louis BBB isn't stopping at Walmart. The organization wants to keep pets nationwide safe and they've taken their fight to Capitol Hill.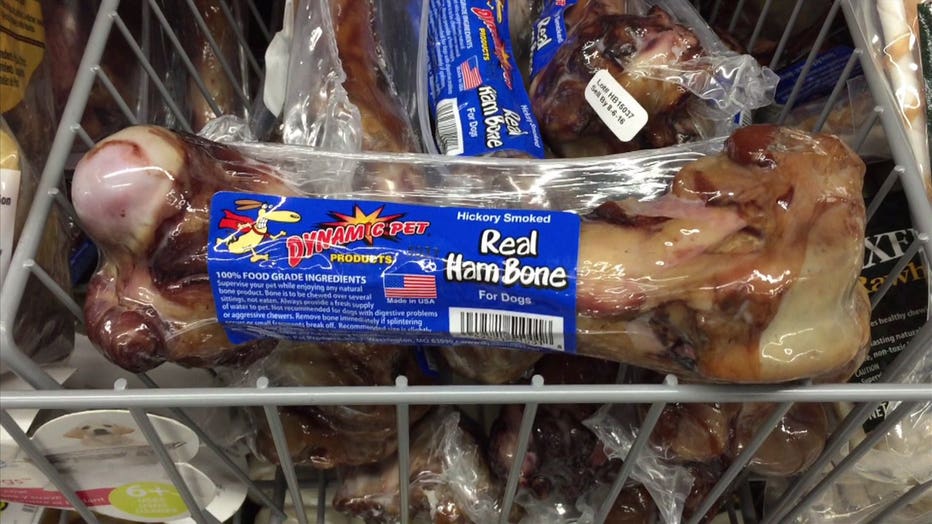 "We mailed off 100 of these bones to every sitting United States senator along with a copy of our report on this company so that they can be aware of what's going on with this product as well," Thetford explained.

A California pet owner is also making Dynamic Pet Products aware of the danger by filing a class action lawsuit against the company. The lawsuit says the bone "is dangerous and not appropriate for dogs" and "seeks redress and an injunction preventing…marketing the Real Ham Bones For Dogs to consumers as appropriate chew toy for dogs."

According to court records, Dynamic Pet Product has not responded to the lawsuit, but plans to do so later this month.

The company does issue a warning about possible bone splintering right on the label.

When it comes to issues with their product, the company tells Contact 6:

"At Dynamic Pet Products, we are taking seriously the concerns people have raised. We are working with individual pet owners to understand the basis of every claim and confirm the details. It is of the utmost importance to us to thoroughly understand each pet's situation, which might involve product purchase information and veterinarian reports. We have millions of customers who want a natural bone for their pets and safely use this product with a high level of satisfaction. We want to make sure customers – new and existing – are well-informed before purchasing the product. That is why every package currently contains a label that provides detailed instructions to owners on how they can help their pets best enjoy our products. We strongly encourage owners to supervise their pets with any natural treats or snacks. We will continue to provide quality, safe products to our customers."

The St. Louis BBB says the warning isn't enough.

"This is a question of ethics.The company has an ethical obligation to produce a product that is not going to harm people's pets," Thetford said.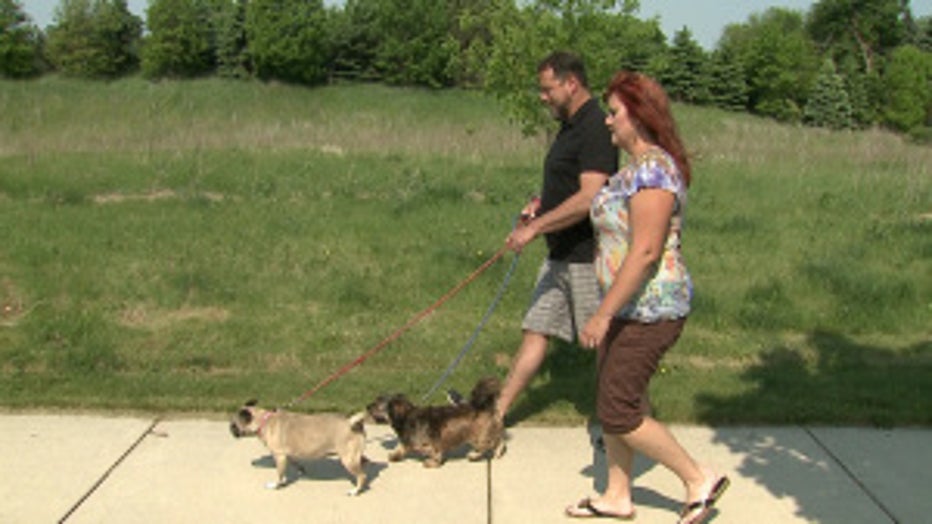 Ron and Gloria Witt walking their dogs in Hartford.


The Witts say they're ready to help and want others to join the fight.

"Write your Better Business Bureau. The more complaints -- that will make them aware of how dangerous this bone is," Gloria said.

For the Witts, it's all about keeping pups like Panda and Schweenie on the move -- healthy and happy.

The Food and Drug Administration recommends not giving bones of any kind to dogs — no matter the brand. You can learn more about why it gives the recommendation HERE.