Back from the battlefield: Sturtevant man returns home from fighting ISIS in Syria


STURTEVANT/SYRIA --  When Jordan Matson's father told the FBI his son was fighting ISIS in Syria, they didn't believe him.  But there Matson was, on televisions around the world, after being interviewed following an injury sustained from a six-hour firefight.  For nine months, Matson had several close calls. After witnessing the world's bloodiest war firsthand, Matson is finally home, and he is explaining why he risked his life to fight in a war with a foreign militia.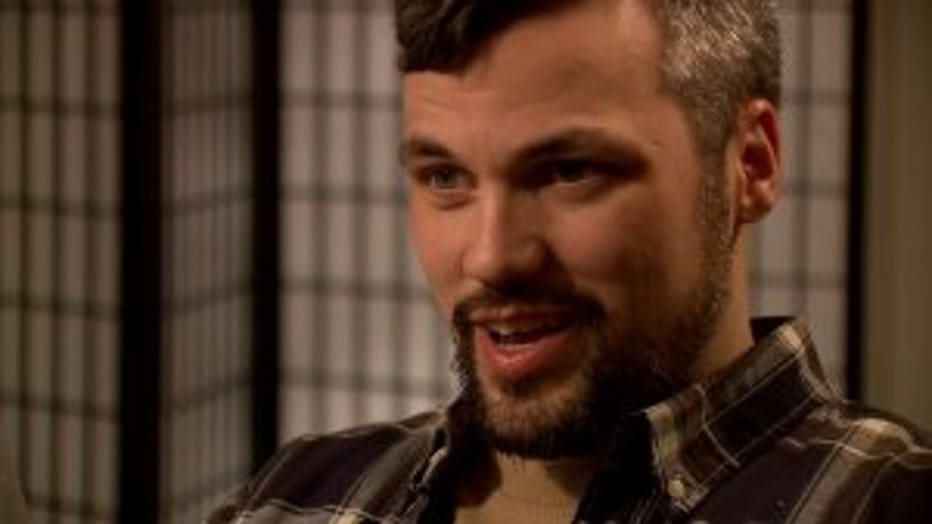 "You kind of feel like a visitor almost.  After coming home from that.  You don't feel like you're a native," said Matson.

Matson was 27 years old in 2014, and had never been outside of the country. He bought a plane ticket, told no one, and traveled to the Middle East.

"Flew into Turkey.  And then took a connecting flight into southern Turkey where a bearded man picked me up.  Didn't speak any English.  Just pointed at me and told me to come over and I was like 'this is it.  I  am either going to go where I'm going to go or I'm going to end up on TV. ' So luckily it was the man I was talking to online," said Matson.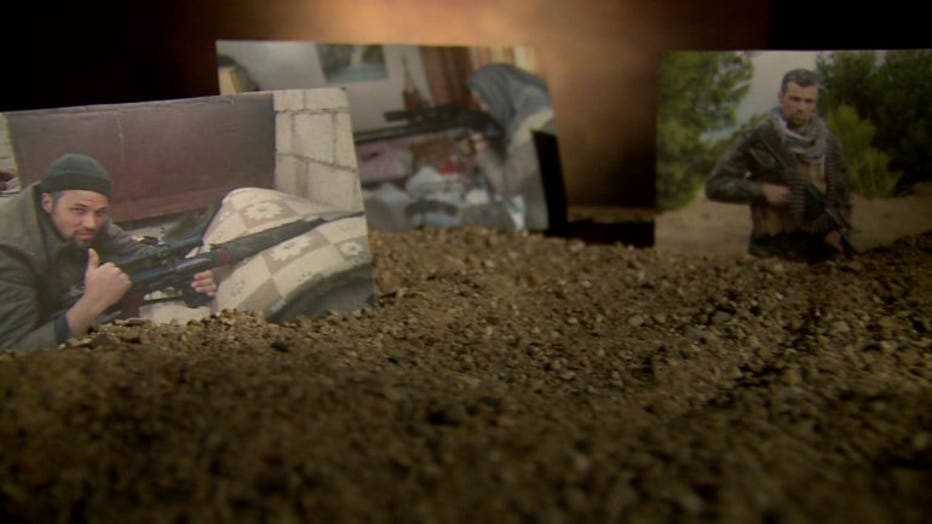 Through Facebook, Matson discovered the YPG, a Kurdish militia that was fighting ISIS in northern Syria.  Matson had made the decision in the months prior, that he was sick of watching ISIS advance, and was furious western governments including his own, were not helping.

"I was just done with it.  Just done with watching these people die.  And nothing being done about it," said Matson.

Matson's decision to risk his life was likely a result of his DNA.

"I grew up wanting to join the military," said Matson.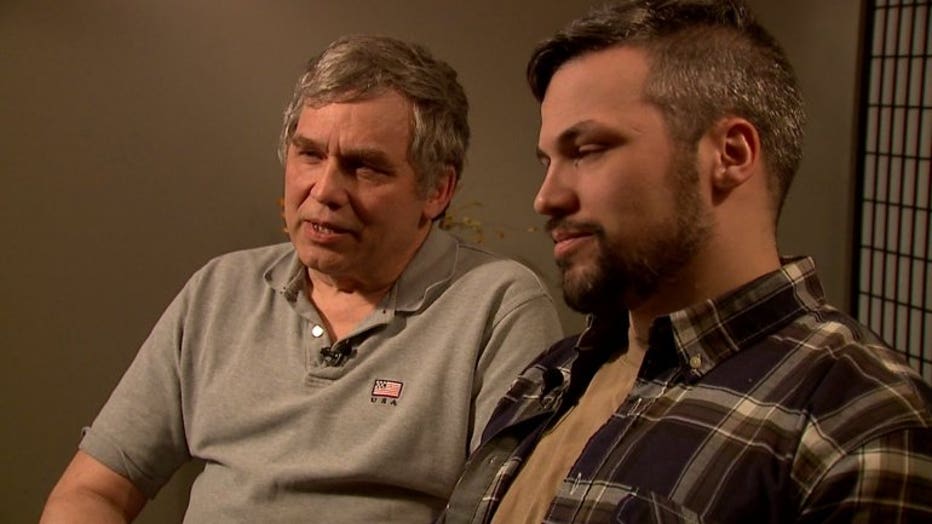 Jordan Matson and his father, Tim


From the day he was born, Matson says he always looked up to his father.  Tim Matson knows fighting in the Middle East well.  A 30-year veteran of the United States Army, he served two tours in Afghanistan.

"Since they've been little they've been riding in the 4th of July parades in a Humvee," said Tim Matson.

Jordan Matson followed in his dad's footsteps, and joined the Army right out of high school.  For him, it was a dream come true -- but that dream came to a screeching halt just over a year after he enlisted.

"I left because at the time, I was married to a woman who was unfaithful.  I may or may not have said some things to the man who she was unfaithful with and we were going to deploy to the same area of Iraq together and my unit didn't think that was a great idea," said Matson.

Attempts to re-enlist failed.

"I felt like I had not completed what I had set out in life to do.  I had set out to do a deployment and serve my country," said Matson.

"It obsessed him.  I could tell it 'took away his best friend' kind of thing.  It was some pretty, I don't want to say dark times.  But it was bad," said Tim Matson

"It was my dark time," said Jordan Matson.




Back home in Sturtevant, Jordan Matson found a new purpose as he watched Mosul, Iraq fall to ISIS.

"This is a human problem.  This is genocide.  You're not going to do anything about it?" said Matson.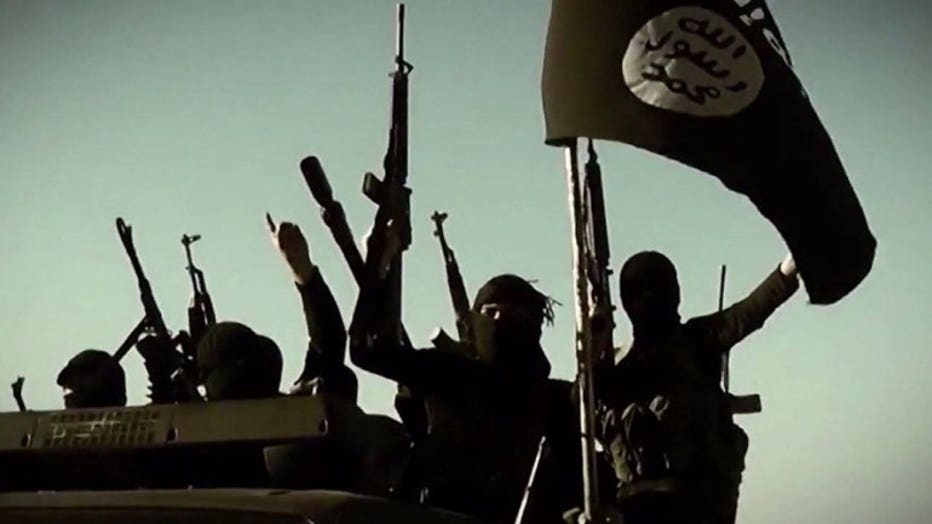 Matson found the YPG on the internet -- a secular group, in which Muslims, women and Christians all fight together.

The group was welcoming foreign fighters.

Matson left a note for his mother, and texted his father as he made his way to the airport.  He says his first problem was learning to communicate with people he was entrusting with his life.

"They didn't have anything for people speaking English.  Everybody spoke Kurdish.  We're the first Americans coming over there. They are like 'oh thank you for the support.  We love having you here. This guy speaks 20 words of English so you are going to go with him.'  So that's how it was, "said Matson.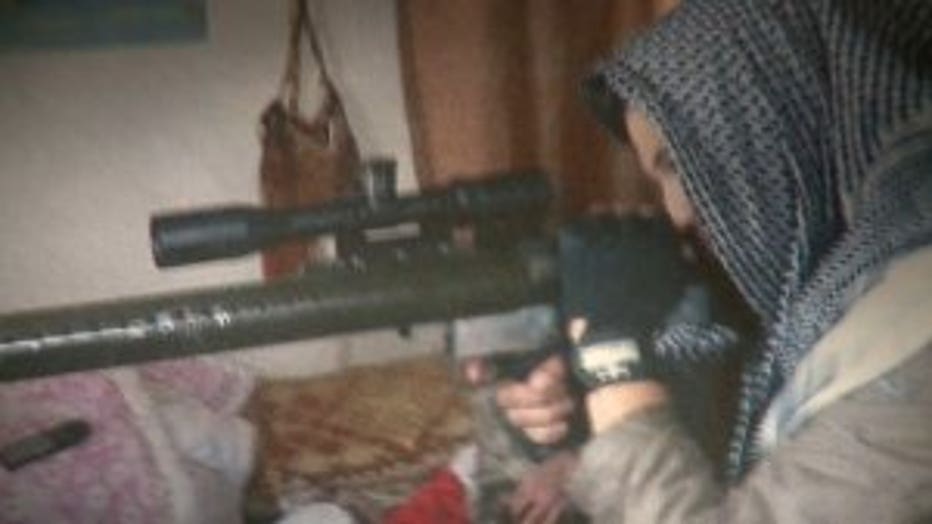 Sent to the front lines, Matson saw his first action on his second day there.

"The second night we were out, they attacked the Christian police station about 1,500 meters down the road.  And around midnight they hit our base. That was a six-hour firefight as they attacked our position.  Luckily we didn't give in and we got armored support around 4:30 a.m.  Thank God we made it through that.  Some of my friends didn't," said Matson.

In the months that followed, Matson had several close calls.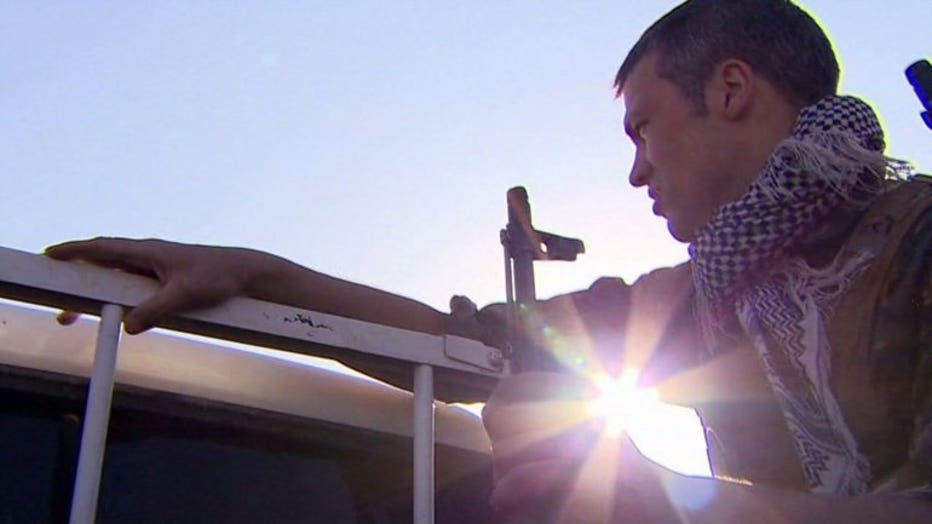 "I got blown up by an I-E-D once off a hill.  I've been shot at, and barely missed a few times.  Three times in Tel Tamer.  Two times in Shangal.  I can remember just getting missed by snipers. I had a mortar blow up the roof of the building I was staying in.  We were covered by adobe and what not.  I didn't die from it, but it still caved in the entire roof of our building," said Matson.

Matson says one of his greatest accomplishments was saving starving families from a surrounded mountain top.  He helped liberate several villages and cities.

He's seen ISIS atrocities firsthand.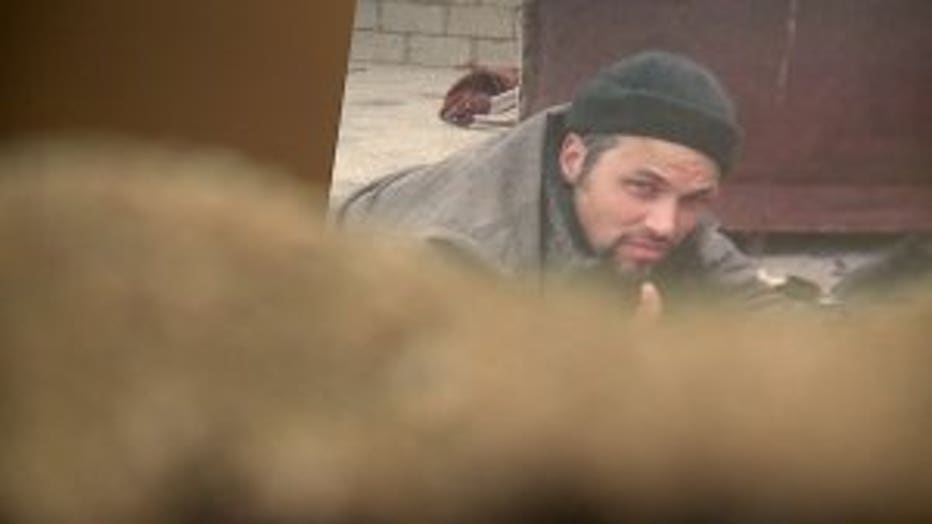 "I've seen the horrors that they've done to the families that have had to fight against them.  All the loved ones that have paid the price," said Matson.

After nine months, Matson knew it was time to leave.

"After everything that transpired, I was getting a little battle fatigue. I wasn't ducking when I should, when mortars were coming in.  Or I'd be slow to react to gunshots, just because some of your friends get killed and you get filled with resentment and bitterness, you just don't care anymore.  You just want to kill these guys," said Matson.




Matson left the battlefield, traveled into Iraq and flew to Sweden.  There he met up with a woman he was talking to online.  He quickly married, and the two have a child due in June.

Matson says he is not sure if he will return to Syria, although he says he cannot stop thinking about it.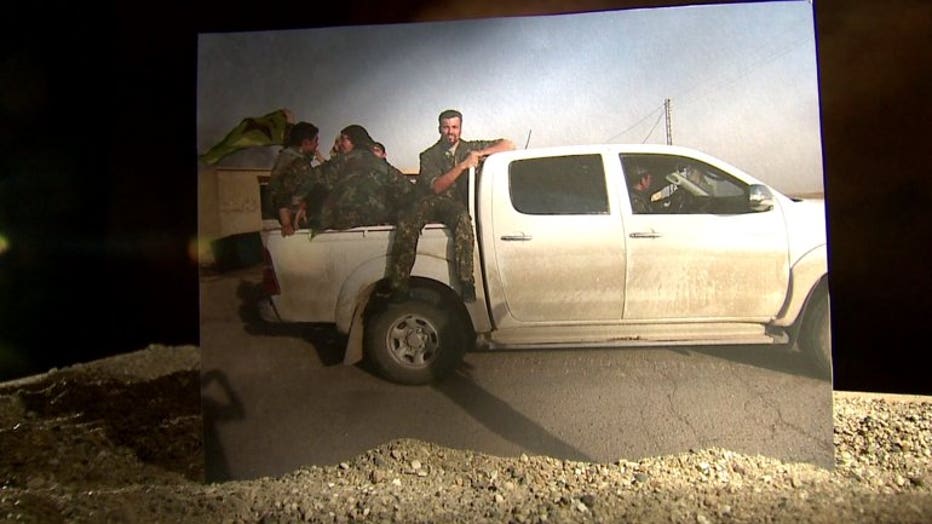 "That's where my heart will always be. That's where I will always want to go.  Until Raqqa falls, when these people don't have a place to go to, a pot to piss in, I'll continue to have the desire to fight.  I guess that's the way it is with all soldiers who get into these professions. I think that's why men do multiple tours," said Matson.

For now, Matson is getting a break at home before he likely heads back to Sweden to be with his wife.  He plans to start a non-profit to send medical supplies to Kurdish areas of Syria.  He is once again at a crossroads in his life.

"With everything that is going on, you have your life ahead of you.  You have to decide where you are going to take it.  It's time for me to do what I need to do," said Matson.

He says he knows he did the right thing by fighting in Syria.

"As long as our government is willing to turn a blind eye on some of these atrocities, for whatever reason they want to keep to themselves, I'm going to stand up for them," said Matson.