A&W spokesbear Rooty wearing jeans 'going forward'
MILWAUKEE - A&W Restaurants announced a decision on Tuesday, Jan. 24 that affects the chain's spokesbear, Rooty the Great Root Bear. 
A message tweeted out by A&W reads, "Since 1963, Rooty the Great Root Bear has been our beloved spokesbear. We knew people would notice because he's literally a 6-foot tall bear wearing an orange sweater. But now we get it – even a mascot's lack of pants can be polarizing."
A&W has decided "Rooty will wear jeans going forward."
The tweet says Rooty will remain the restaurant chain's official spokesbear. From now on, he will just be "donning denim."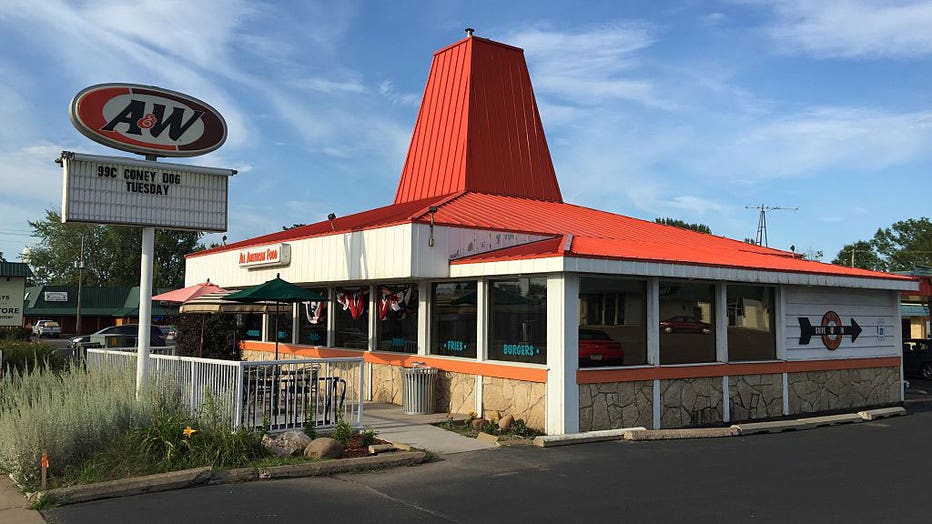 PINE CITY, MN - AUGUST 5: A&W Root Beer Drive In at Pine City, Minnesota on August 5, 2015. (Photo by Jim Steinfeldt/Michael Ochs Archives/Getty Images)