Authorities identify man who died in 1992 Los Angeles riots
LOS ANGELES — After more than 25 years, authorities on Friday identified the last of the 53 people killed during the 1992 riots in Los Angeles.

The man was recently identified through fingerprints as 18-year-old Armando Ortiz Hernandez, said Los Angeles County coroner's spokesman Ed Winter.

Hernandez died of "inhalation of smoke, soot, carbon monoxide and thermal burns," Winter said. His body was found May 2, 1992, inside an auto parts shop that was set ablaze during the unrest in South Los Angeles.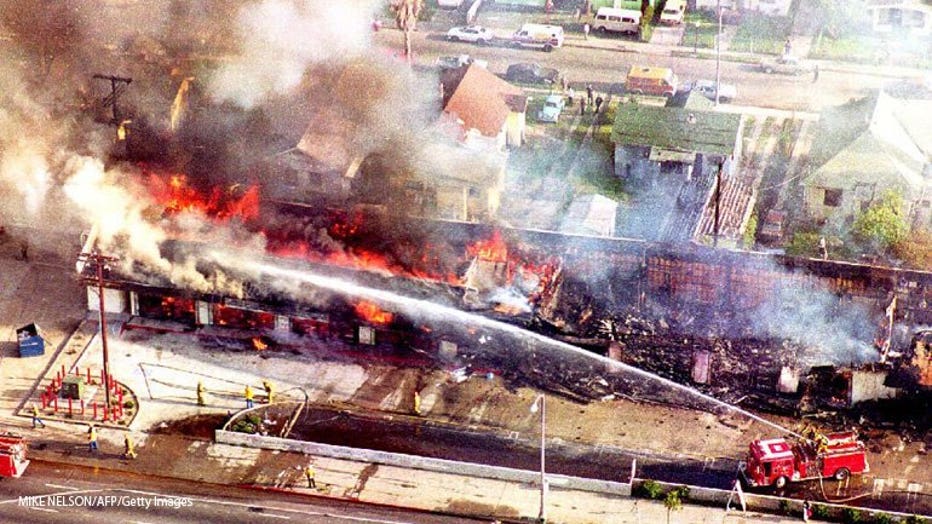 LOS ANGELES, CA - APRIL 30: A fire department crew sprays water on a burning mini-mall in south Los Angeles on April 30,1992 after a night of rioting. The riots and arson took place after a jury acquitted four police officers in the trial of the beat


Investigators have said they were able to lift a single fingerprint from the man's left middle finger. The coroner's office did not immediately respond to questions Friday about whether Hernandez's fingerprints had been run through databases previously.

Attempts to reach Hernandez's family members on Friday were unsuccessful.

The looting and violence that would turn into one of the deadliest race riots in American history was sparked after a jury acquitted four white police officers in the beating of black motorist Rodney King. Video footage captured officers repeatedly striking, kicking and using a stun gun on King, even after he was on the ground.

A total of 53 people were killed and more than 2,000 injured during several days of unrest.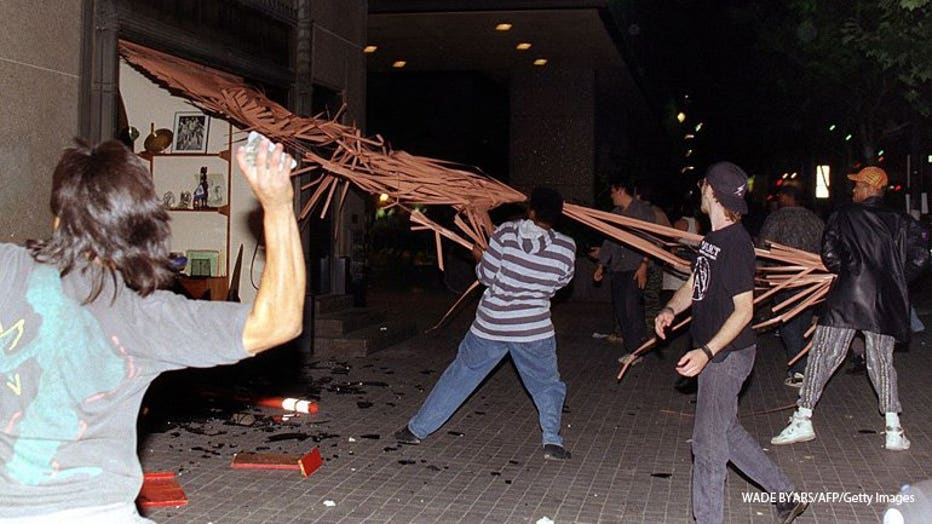 Rioters destroy an iron gate from a store in downtown Los Angeles, 29 April 1992, hours after citywide rioting and looting broke out. The acquittal of four police officers in the beating of Rodney King led to widespread anger and rioting. (WADE BYARS