Attempted carjacking: 2 charged after teen shot in vehicle in downtown Port Washington
PORT WASHINGTON -- Two men, ages 21 and 26, from Milwaukee, have been charged in connection to a shooting and attempted carjacking in downtown Port Washington Sunday night, May 20. Police announced Wednesday the 18-year-old shooting victim was treated and released from the hospital.

Police said in a Wednesday news release "to date, the investigation has not revealed any potential link between the victim and the suspects or a motive for the shooting."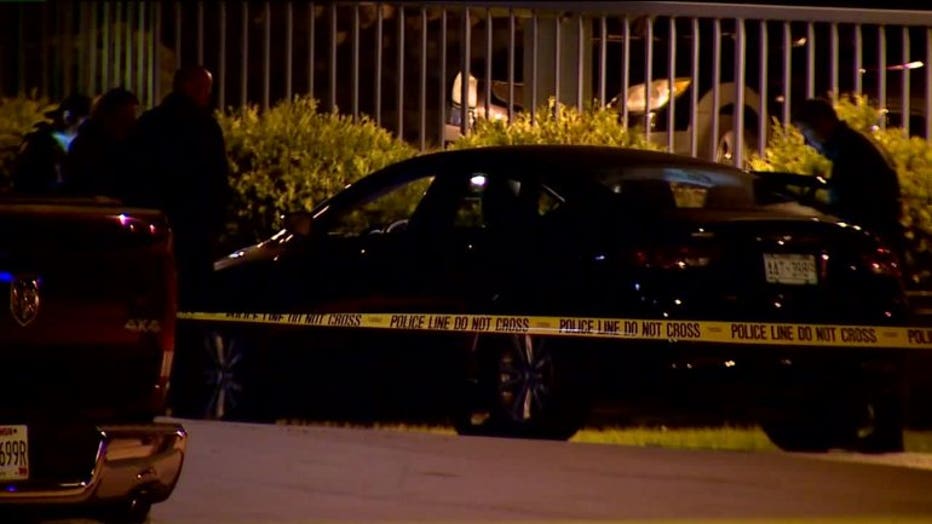 Niyoktron Martin, 21, of Milwaukee is facing the following charges:


Lavander Blanks, 26, of Milwaukee is facing the following charges: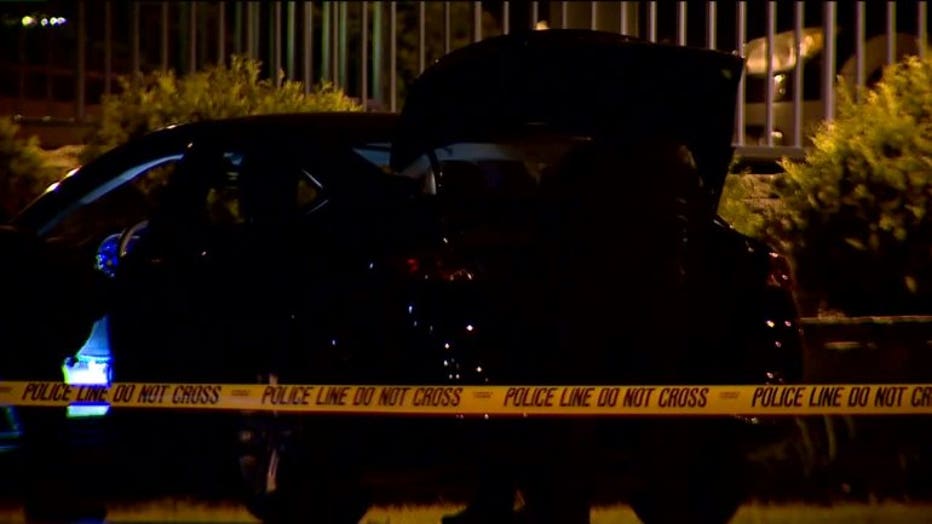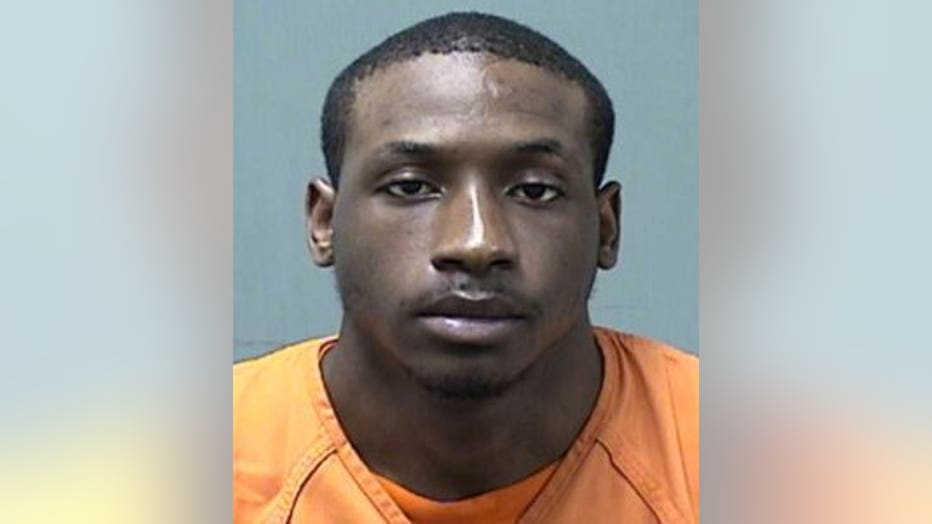 According to a criminal complaint, an 18-year-old man was parked in his car near Main and Wisconsin Streets around 10:30 p.m. Investigators say he was approached by two men, later identified as Martin and Blanks, and ordered out of the vehicle at gunpoint.

Officials say the victim tried to quickly reverse his vehicle to flee, but was shot in the shoulder. He transported himself to the nearby police station for treatment -- as he dialed 911:

 



Dispatcher: "911 what is your emergency."

Victim: "I've just been shot."

Dispatcher:  "I need your location."

Victim: "I'm by the bar that's in Port Washington."

Dispatcher: "Which park?"

Victim: "I'll go to Schooner's Pub. I'm driving. They shot me in my car."

Dispatcher: "They shot you in your car?"

Victim: "Yes. I'm shot in the arm. They came up to me and shot me." 

Dispatcher: "What city are you in?"

Victim: "Port Washington, Wisconsin. I'm by the police station. I'm in front of the police station. Holy (expletive), they shot my window out. I'm parking my car. I'm getting out the car."

Dispatcher: "What type of vehicle are you in?"

Victim: "I'm in a Chrysler 200. I'm running to the police station right now. I got shot."

Dispatcher: "We've got people on the way. Just stay on the line with me. Was the shot accidental? I need you to talk to me."

Victim: "I'm bleeding everywhere ma'am. I got shot in the arm." 

Dispatcher: "Where are you shot?"

Victim: "I got shot in the arm."

Dispatcher: "Who shot you? Who shot you?"

Victim: "I'm bleeding out. Oh my God. I need to call my mom and dad. It was outside my house."

At the crime scene, shell casings were recovered along with an unspent round in a nearby doorway.

During the investigation, the complaint says officers caught up with two men who were driving near the crime scene on more than one occasion. One of the men stated he had been receiving texts from Lavander Blanks following the shooting, who offered $75 for a ride out of Port Washington.

The complaint says that man picked up Blanks from a location on Franklin Street in Port Washington. During the ride to Milwaukee, investigators say Blanks instructed him "to take the back roads, not to enter downtown and if he saw the police -- leave."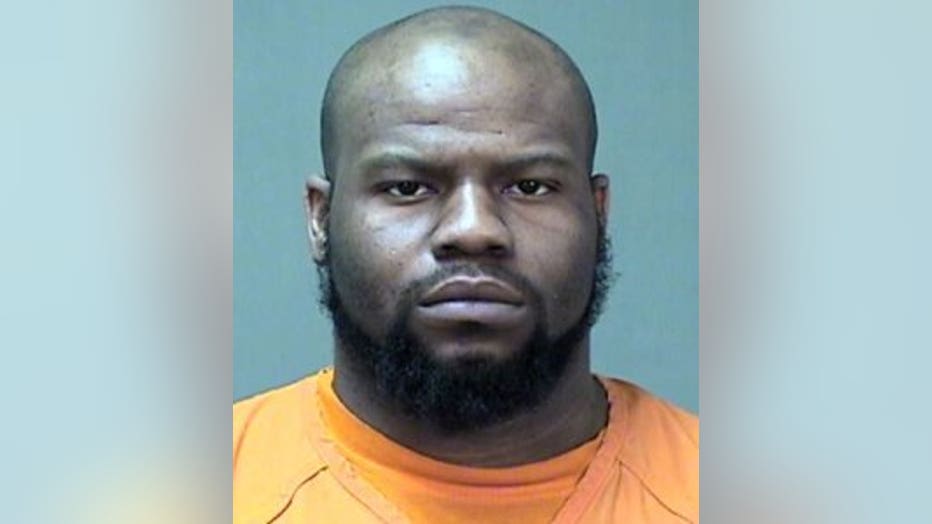 Meantime, the Port Washington Police Department received numerous tips regarding two men seen running from the shooting scene toward Franklin Street, along with someone who saw two men on several occasions enter an apartment building near Franklin and Jackson Streets.

On Monday, investigators observed a man matching the description of one of the men involved in the shooting exit the apartment building on Franklin Street. He was taken into custody and identified as Niyoktron Martin.

A search warrant was executed at the apartment located on Franklin Street. Officials say Blanks was found inside, along with a 9mm handgun and numerous 9mm rounds of ammunition and shell casings  -- which were substantially similar to those found at the crime scene.

Investigators determined the two men had been staying in the apartment building for several weeks before the shooting.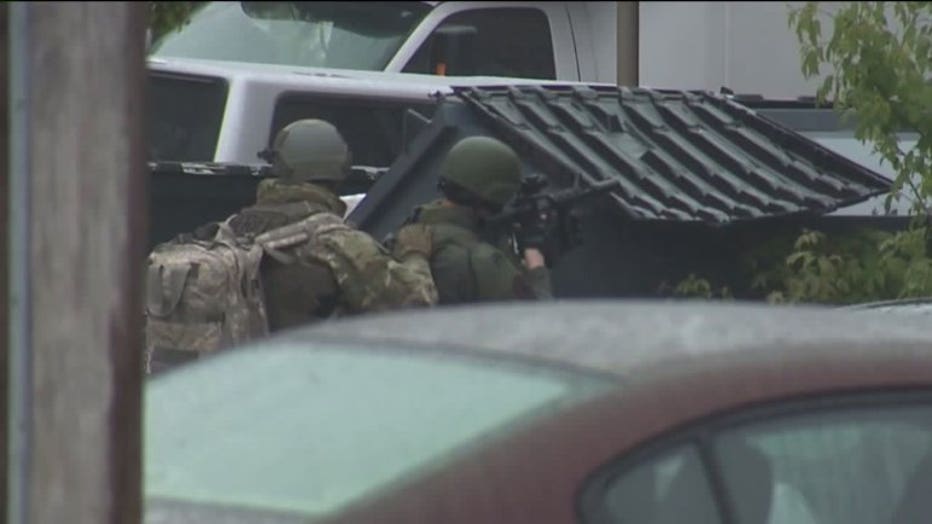 Law enforcement presence Monday afternoon after shooting in Port Washington Sunday nigh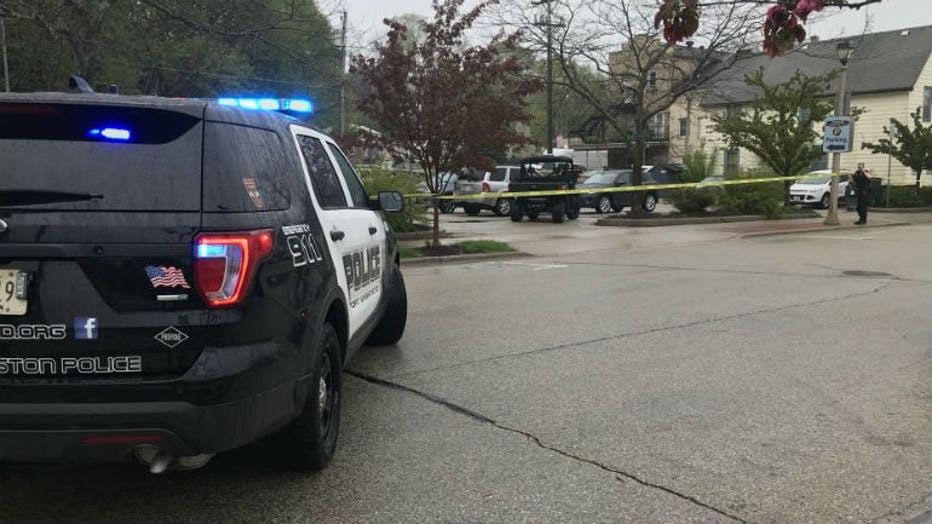 Martin was in court Wednesday, May 23 for his initial appearance/bail/bond hearing. Cash bond was set at $100,000. A preliminary hearing was scheduled for May 31.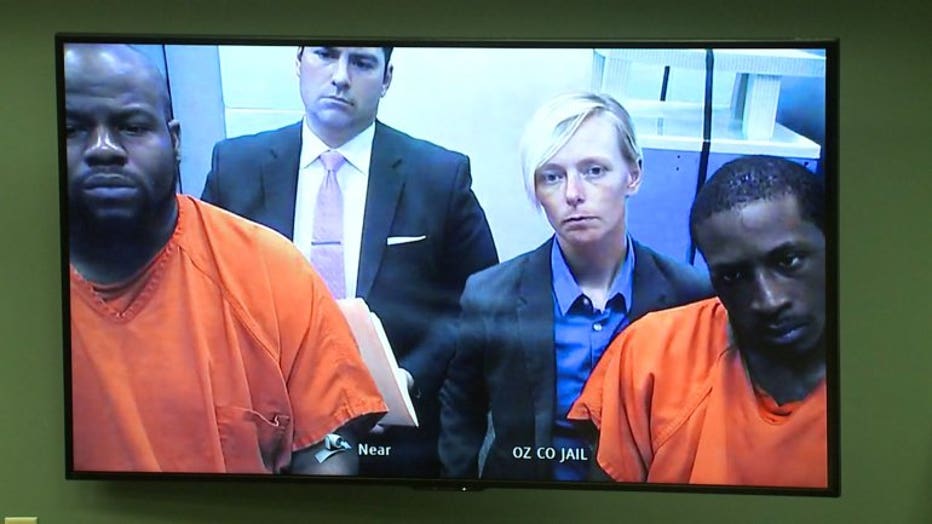 Lavander Blanks, Niyoktron Martin


Martin has another open case filed in April out of Milwaukee County. He's charged with forgery/uttering and has a review hearing set for May 7 after a deferred prosecution agreement.

Blanks was also in court for his initial appearance Wednesday. Cash bond was set at $100,000 -- and a preliminary hearing was set for May 31.