Attanasio on resuming Brewers, MLB season: 'This will be the ultimate collaborative effort'


MILWAUKEE -- Money makes the world go 'round, and it's money that remains one of the obstacles to seeing a start to the Milwaukee Brewers' season.

In a webinar hosted by the Greater Milwaukee Committee President David Lubar on Tuesday, high-ranking Brewers officials made clear they want to see baseball back on the field this Summer. But owner Mark Attanasio stresses a financial arrangement between teams and players must be worked out.

"This will be the ultimate collaborative effort," Attanasio said.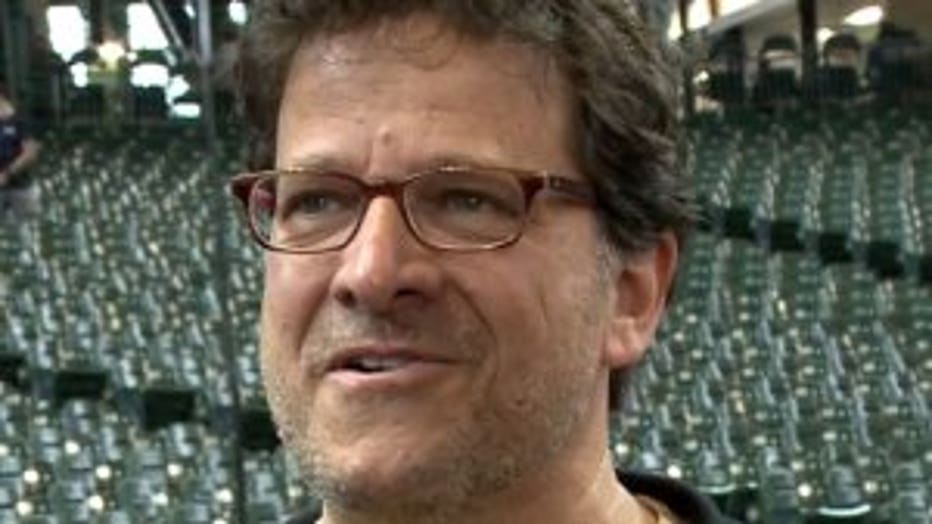 The Brewers rely heavily on drawing millions of fans to Miller Park in a given season, but this year there may be no fans in the stands, anywhere.

"League-wide, 40% of the revenues are live gate and concessions. Roughly 40%, so if we play without fans that 40% is off the table," said Attanasio. "In Milwaukee because of our enormous fan support, it is actually a larger percentage. So the challenge of staging these games is, from an economic standpoint, is real."

As a sport, baseball is played without a time block. But as a business, that isn't the case.

"We have about $3 billion of a half a season of revenue and to play players at a full contract rate that would pretty much 90% of that would go to pay them. None of it would cover any of the other costs," said Attanasio. "We have got to figure that out and figure that out quickly. I do think both sides want to come to a solution and hopefully when there is a will there is a way."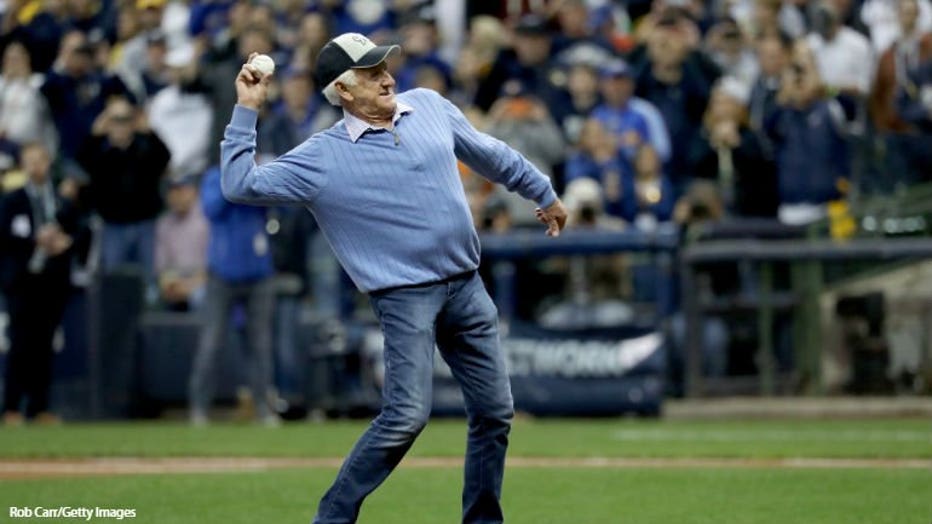 Bob Uecker throws out the first pitch prior to Game 1 of the National League Championship Series between the Los Angeles Dodgers and the Milwaukee Brewers at Miller Park on October 12, 2018. (Photo by Rob Carr/Getty Images)


Attanasio joked that Bob Uecker is ready to get back to the radio broadcasting booth at the ballpark whether it's safe or not, but Mr. Baseball is not the only one missing the sport.

"Baseball has played a healing role in this country forever. It is one of the reasons it's the national pastime," Attanasio said. "Whether it is in the aftermath of wars. Terrorist events. Now we find in the aftermath of a pandemic."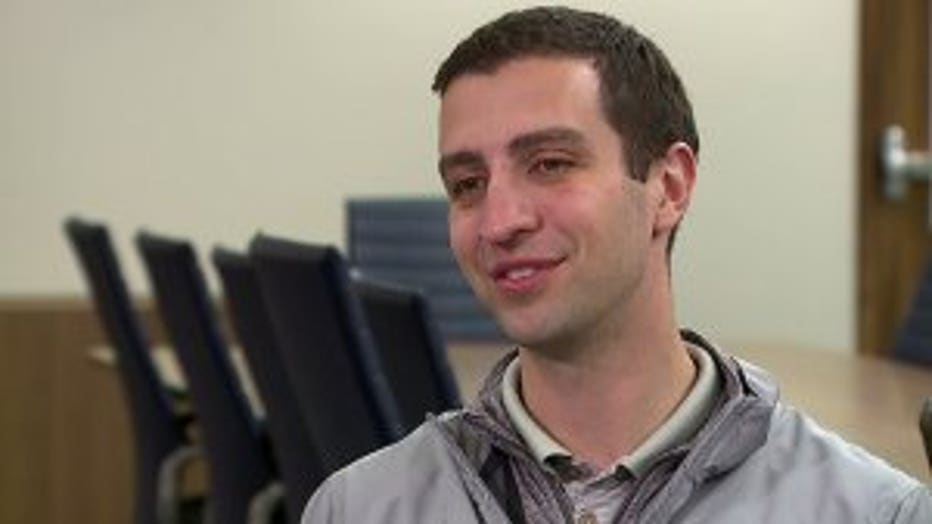 If the owners and players can agree on finances, teams will be back but with significant adaptations.

"There is speculation and discussion about an expanded roster. There is speculation and discussion about having a universal designated hitter. That the pitcher would not hit. These are things that we didn't anticipate when we were envisioning our roster and creating our roster this offseason, said David Stearns, Brewers president of baseball operations.




One of the most noticeable adaptions could be games being played to a TV audience only -- no fans in the stands.

"The players will dearly miss the fans in the stands. They will dearly miss them," said Manager Craig Counsell. "It is going to be impactful in how our season operates. It's probably the question I have been considering the most."

Brewers brass -- including Stearns -- stressed that safely playing games is the only way to play games this season.

"It means reconfiguring a lot of our clubhouse spaces. Providing extra space for our players to go through their normal routines. It means encouraging our players to spend more time outside. As we learn more about this virus, we learn that being inside, in particular, in a crowded group probably is not particularly advisable," Stearns said.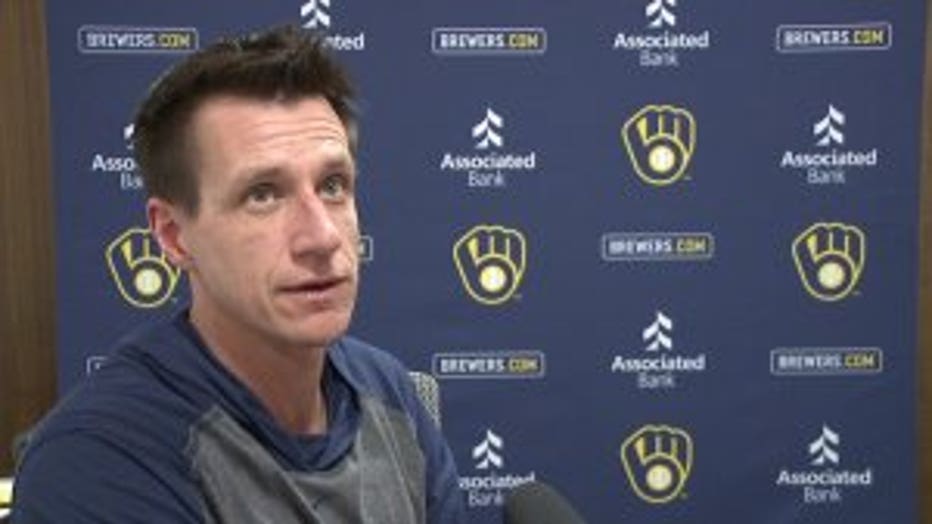 Counsell will actually have an assigned seat in the dugout when games resume. No matter where he sits, though, pitching will determine how the team does.

"Pitchers, we have tried to stay in contact most with them. Give them a true schedule. A throwing schedule. A workout schedule. So that when we get together, we can start quickly with them to get them, in probably a three-week process, ready for game one of the season," said Counsell.

Counsell said all his players really want is clarity and routine. Right now, he cannot provide those things.

During the webinar, Attanasio was actually interrupted by a call from former Brewers owner, Bud Selig. All involved hoping baseball is not put on hold.