"Are you aware of your Title IX rights?" Pregnant students complain to school after issues with professor


KENOSHA -- Two students say their professor discriminated against them because they were pregnant and due to give birth. Then, the pair learned about Title IX and they say others should know their rights.

Cortney Marks was one year into her Masters of Social Work program at Loyola University, which she attended at a satellite campus at Carthage College in Kenosha.

Marks had been trying to get pregnant for five years.

"I didn't know when I would get pregnant," Marks said.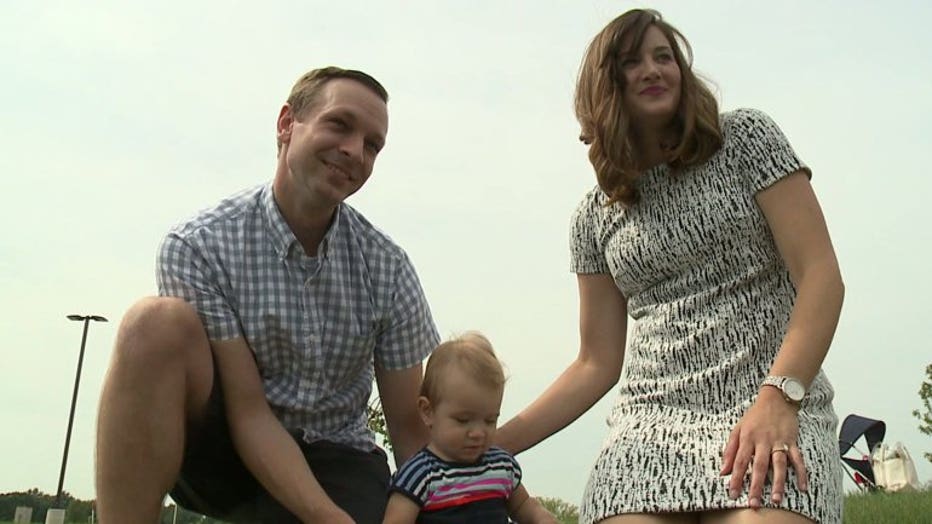 Cortney Marks and her family


So, when she finally got pregnant -- she didn't complain about the timing.

"I think as a woman, you know, you have to juggle," Marks said.

Marks says she wanted to make sure her education remained a priority.

"It was important to me to finish my education. I have some goals in my life and they are important to me," Marks said.

When Marks emailed a professor to ask about accommodations for her childbirth, she got a response that surprised her.

"I can honestly say it will be difficult to accommodate some of your requests. I could accommodate one, no more than two absences," Marks recalled about the professor's response.

Due to the fact that Marks' expected delivery date fell within an 8-week summer course, the professor suggested she postpone the class.

"It's a lot to ask of yourself unless you're willing to lower your standards," Marks read aloud from the professor's response.

Her classmate, Brenda Salinas, says she was having a similar experience with the same professor.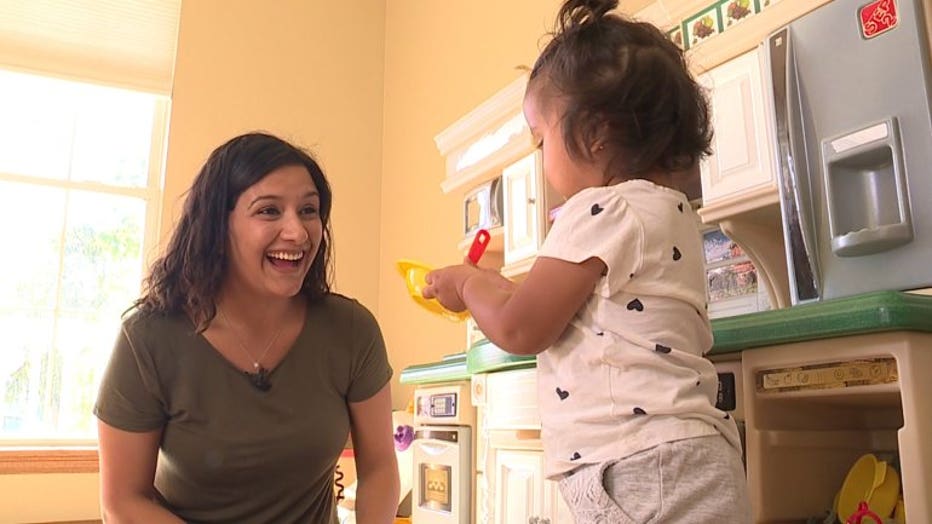 "Her response was just that, 'No, you should consider taking some time off," Salinas said.

Salinas had already made arrangements to Skype into another class.

"I didn't want to not graduate. I didn't want to graduate late," Salinas said.

After hearing about what happened, Marks says another professor gave them some valuable information.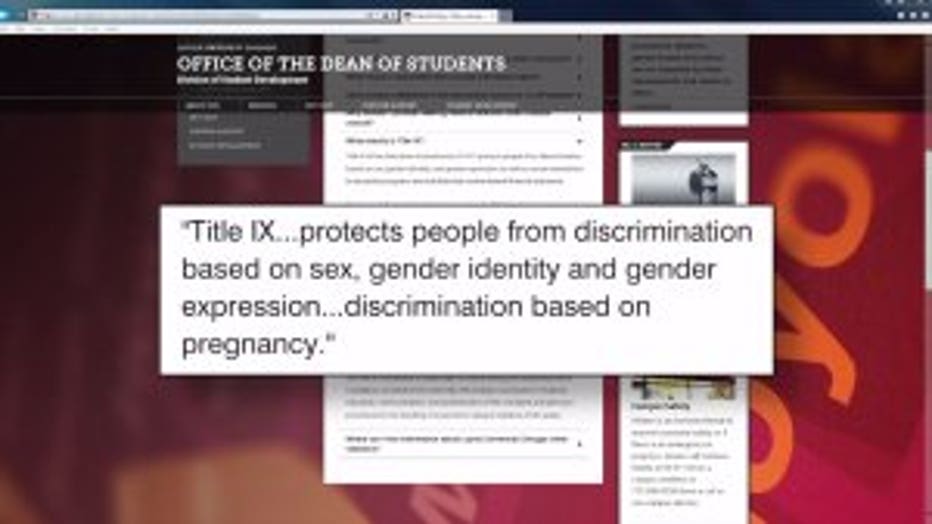 "One of our beloved policy professors spoke up and said, 'Are you aware of your Title IX rights?'" Marks said.

They were not.

According to Loyola University's website Title IX "protects people from discrimination based on sex, gender identity and gender expression" including "discrimination based on pregnancy."

All public and private schools that receive federal funding must comply with Title IX.

Both women filed complaints with the school.

"Within 48 hours the acting dean of the school of social work called us both and apologized for the issue and resolved it immediately," Marks said.

A Loyola University spokesperson says, "We take all complaints of discrimination seriously."

Both women were allowed to take the class. Salinas missed just one class. Marks missed two. The graduated on time.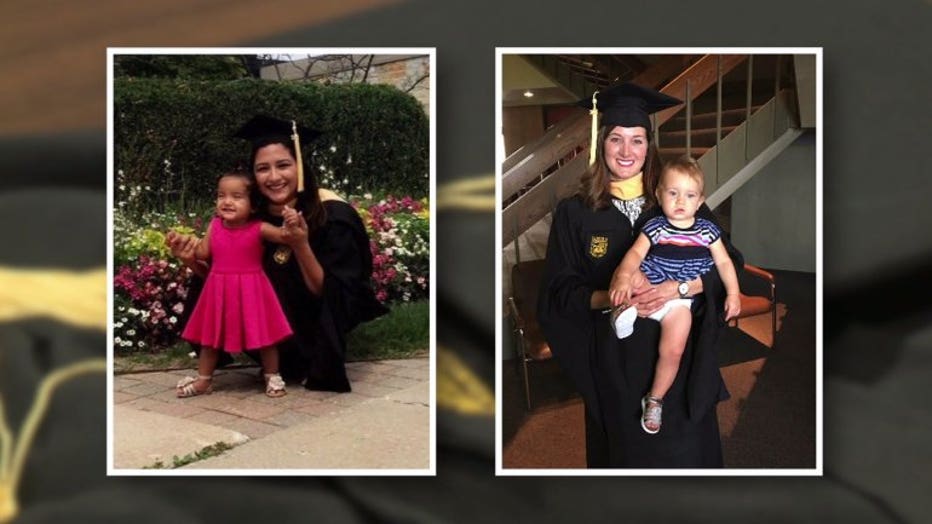 Brenda Salinas (left) and Cortney Marks (right) on graduation day


"As you can imagine filing a complaint against your school, it created, what I would say, was an uncomfortable atmosphere," Marks said.

Marks also filed a retaliation complaint with the Office of Civil Rights against Loyola claiming she was intimidated,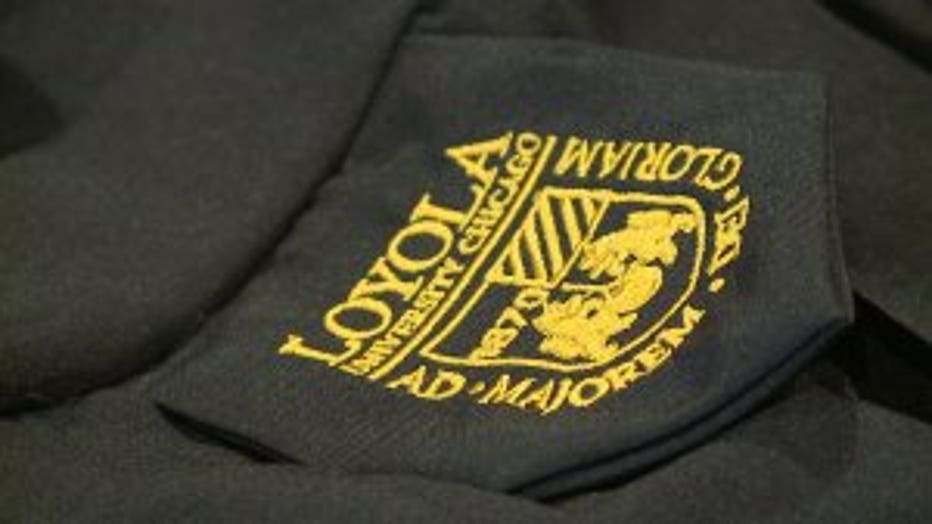 not allowed to participate and lost an internship after speaking out.

A Loyola spokesperson sent a statement about Marks' complaint:

"After a thorough investigation, the University's investigators found no evidence that the faculty or administration engaged in retaliation. Similarly, Ms. Marks filed a complaint of retaliation with the Office for Civil Rights. The Office for Civil Rights conducted its investigation and notified the University in August that it had determined the evidence was insufficient to conclude that the University subjected Ms. Marks to retaliation as alleged. With its decision, the Office for Civil Rights has closed Ms. Marks's complaint. "

The National Women's Law Center has since filed an appeal.

"Having a child can increase a student`s motivation, makes you want to succeed in school, you`re focused on your future, so you should not have schools trying to push them out," said Kelli Garcia, an attorney with the National Women's Law Center.

You can learn more about Title IX by clicking HERE.