"Apply yourself:" Mobile Job Centers launch in Milwaukee following last month's unrest
MILWAUKEE -- $4.5 million is coming from the state to Milwaukee following last month's unrest. Most of that money will be dedicated to helping people on Milwaukee's north side find jobs.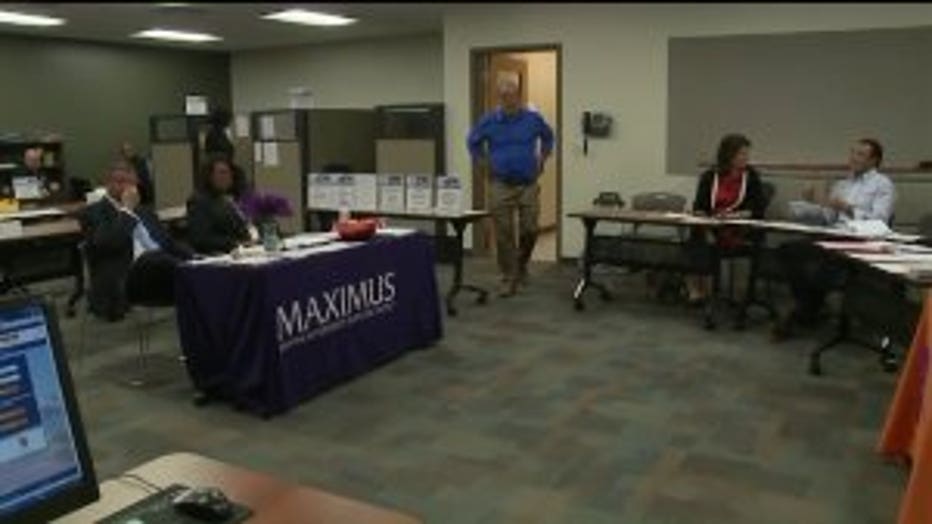 Mobile Job Access Point Center
Monday, we asked the the Department of Workforce Development for an update on this plan. By late afternoon, we were told the program would kick off a the Employee Milwaukee office Tuesday. The public was invited to the debut of the "Mobile Job Access Point Centers." Besides job search information, people can learn about training programs and services like food stamps. Shanta Winters is applying for a job with an optimistic approach.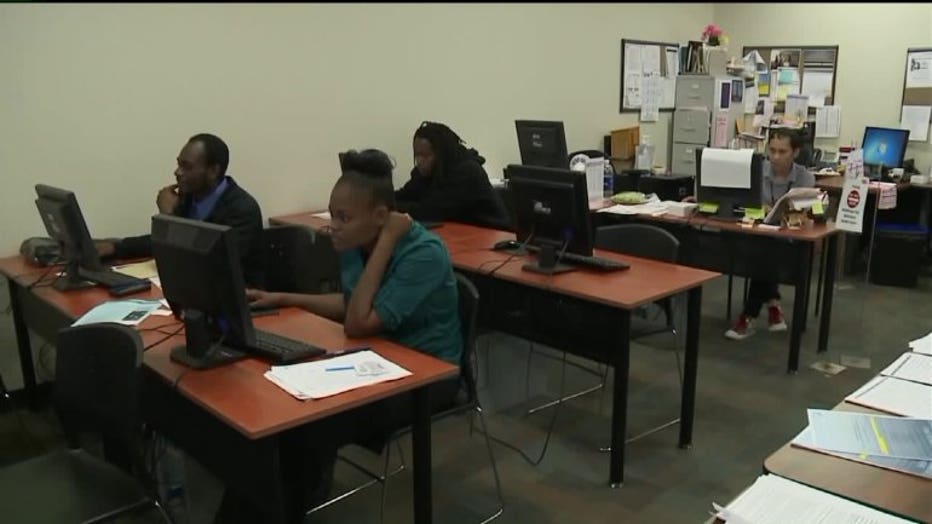 Mobile Job Access Point Center
"It's not hard. You just gotta apply yourself. It ain't hard finding a job, you just gotta want it," said Winters. Out of the state's $4.5 million investment, $2.5 is going to this job program, the other $2 million will be dedicated to the demolition of vacant houses in the city. Lieutenant Governor Rebecca Kleefisch was on hand to sell the plan Tuesday. "Getting people jobs and the skills they need in order to stay employed will end up being the best thing we could do for this state budget as a whole," said Kleefisch.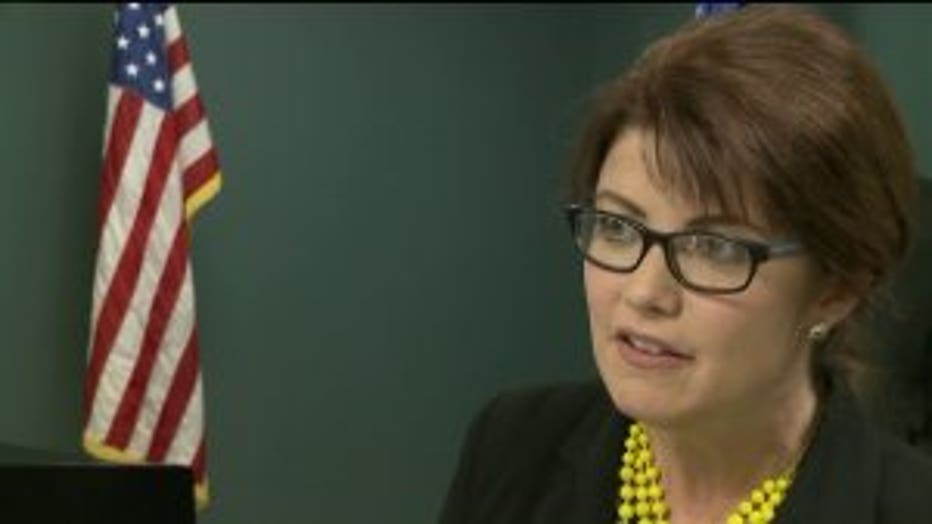 If Tuesday is any indication, once challenge for the program might be making people aware of it. FOX6 News saw few people in the Access Point while there. Winters says another obstacle to address is helping people get to the jobs. "Most of the time, it's mainly transportation. Not everybody has transportation to get back and forth," said Winters. Milwaukee Mayor Tom Barrett says he's heard this before and is challenging employers to consider moving or expanding into the city.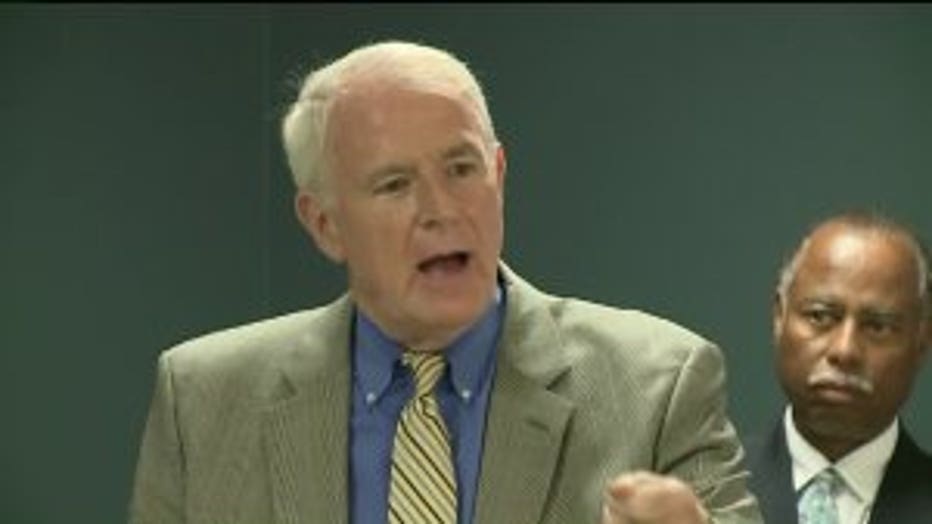 "Given what's happened in this community over the last month, I'm hopeful that many individuals in the business community will say not only is it good business, but it's the right thing to do as well," said Barrett. The Mobile Job Access Point Centers are scheduled to happen once a week, for the next five weeks, moving to a different location each week. Winters says her application is a step toward her long-term goal of becoming a nurse.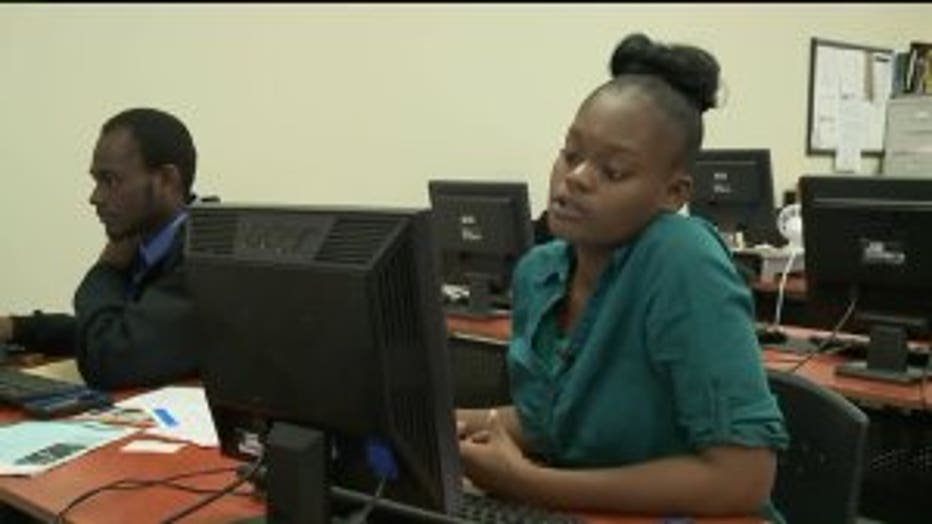 "This right here is going to put my feet through the door, just for income at the moment," said Winters. There was also an announcement on Tuesday, that the Center for Healthcare Careers, which is a partnership of the largest health companies in the area, is pledging to fill 450 jobs with people who've applied through the jobs access program. Next Tuesday, the job access program will be set up at Parklawn Assembly of God Church near Sherman Park. DWD officials say each mobile job access center is open from 9am-7pm.