'An incredible twist:' Hercules, emaciated dog saved by WHS, reunited with 'long-lost' family
MILWAUKEE -- On Giving Tuesday, Nov. 27, FOX6 News and Wisconsin Humane Society officials shared the story of Hercules, a 2-year-old dog that had been living on the streets of Racine for months. As it turns out, Hercules has a family that "never gave up hope that they'd see him again."

WHS officials on Wednesday said "in an incredible twist," Hercules' family contacted Humane Society officials on Tuesday night after they saw his story on Facebook. They "immediately recognized him as their long-lost dog!"

Hercules went missing over the summer -- and on Wednesday, he was reunited with his family. WHS officials said "Hercules flooded them with kisses in our lobby -- overjoyed to be back in their arms."



WHS officials said while living on the street, Hercules would always run off when police tried to coax him. He would gratefully eat scraps tossed to him by neighbors -- then sneak away in search of a warm place to hide.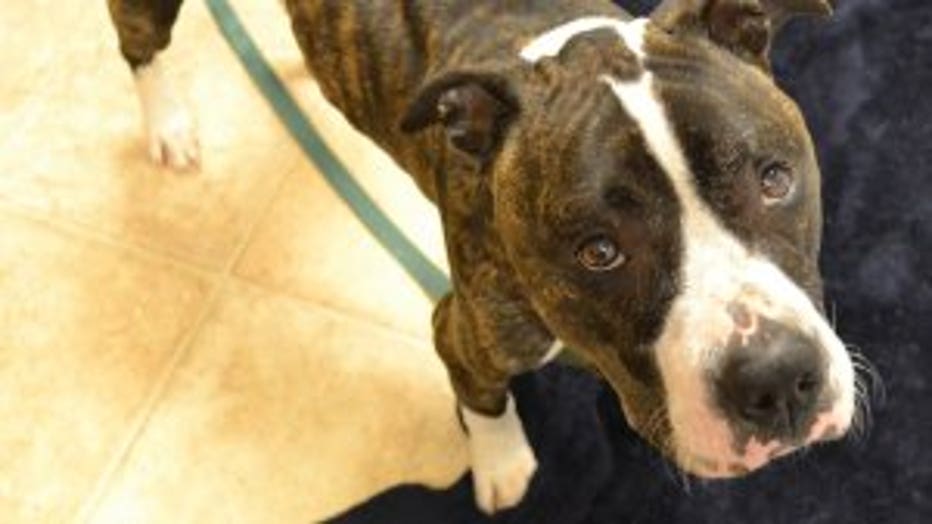 One day in mid-November, staff at the WHS's Racine Campus knew they had a shot of getting Hercules the help he needed. He was spotted on a front porch -- "so emaciated, he had less than five percent body fat."

When WHS staff arrived on the scene near Colonial Park, Hercules was extremely thin, cold and he didn't know whom to trust. He backed himself into a nearby shed, where rescuers were finally able to slip a leash on him. With patience, coaxing and some treats, Hercules let his guard down -- and was eventually brought back to the shelter.

During his veterinary exam, officials said Hercules' body condition score was one on a scale of nine. His muscles had begun to atrophy, but Hercules was in good hands at the WHS Racine Campus.




After 17 days of care, Hercules  gained back 14 pounds.

WHS officials shared his story on Giving Tuesday to encourage donations to help them care for him and the other animals they help throughout the year.