"An expensive jump!" Grandma loses dentures while skydiving, and it was all caught on camera!


PLANT CITY, Florida -- As if a grandmother skydiving isn't amusing enough, one grandmother lost her dentures mid-flight!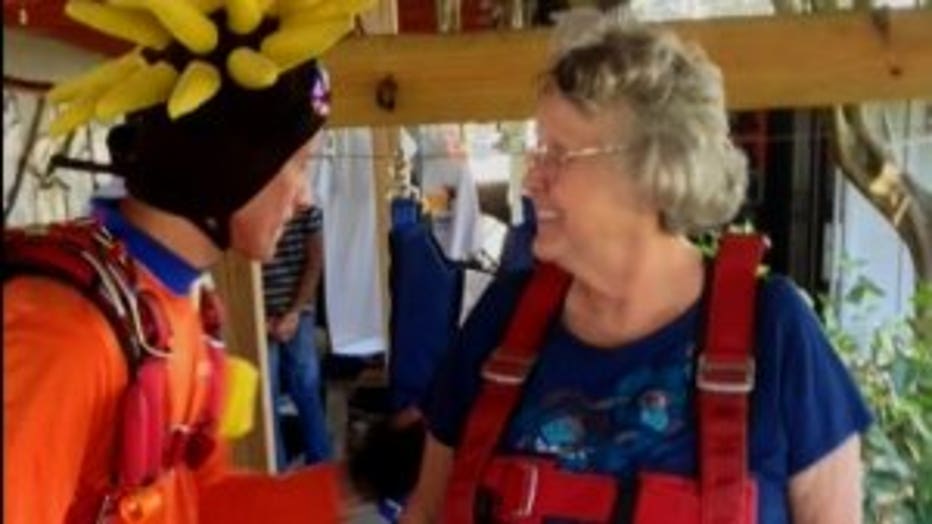 "She was very excited. She was very excited -- with just a hint of apprehension," Butch David, Polly Chester's son-in-law said.

At the young age of 72, Polly Chester decided it was time to try skydiving and check that activity off her bucket list.

"We thought she was blowing smoke," David said.

For months, David and Chester's daughter helped her plan her skydiving trip. When the big day came on October 22nd, Chester said she was more excited than nervous or afraid.

She was ready.

But she now says she never expected what happened mid-flight! Chester's top set of dentures flew out just seconds after the jump!

"When I shut my mouth, they were gone and I said some naughty words.  I realized they were gone. The guy behind me says 'they hit me in my head!' I'm glad I didn't knock him out," Chester said.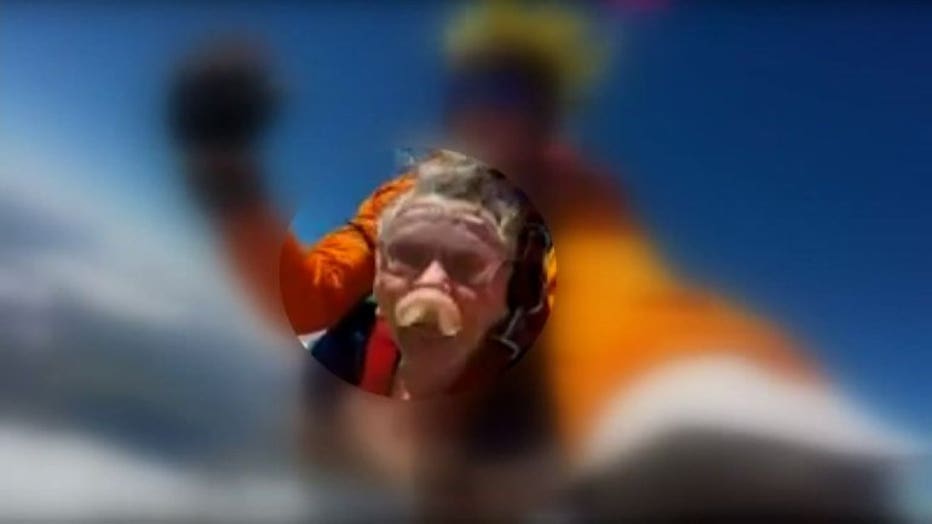 "When we got off the floor from laughing we felt bad about it, but at the same time what an experience. It's either sheer delight or you are crazy," David said.

The video has been played over and over again since Chester's jump -- providing laughs for family members, friends and strangers, and it's now going viral.

"Everybody had a lot of fun over it and so did I. It was just an expensive jump after I had to buy a new plate," Chester said.

Chester says replacing those dentures cost more than her skydiving jump -- $975 in all.

"Somebody told me it would be a memorable and eventful time for me and it was," Chester said.