American Family Field: Opening day preparations underway
MILWAUKEE - Baseball is back and the Milwaukee Brewers are ready to welcome to American Family Field for opening day on Thursday, April 14. 
On Monday, as part of a week of previews to the big game, the Brewers are showing off the new Potawatomi Gate (the right-field gate next to the Brewers front office entrance) and Cream City Cocktail Bar.
"One thing our fans have always talked about is, they like to enjoy responsibly the beverages at American Family Field," said Rick Schlesinger, Brewers President of Business Operations. "So we're trying to deliver on that and provide an opportunity for specialty drinks, specialty cocktails."
Schlesinger said the Brewers are excited to bring full capacity back to American Family Field after two years of challenges. 
"I can't guarantee a win every time the team goes out there, but I can guarantee a great experience," he said.
The home opener on Milwaukee Day is sold out, according to Schlesinger. 
RELATED: Check out the new and improved FOX Sports app
While there is a no mask mandate or capacity restriction at American Family Field, the Brewers are keeping the fans in mind.
"We have enhanced cleaning protocols absolutely. Because the bottom line is, you know, we're still migrating through health and safety protocols. We want to make sure fans are safe," Schlesinger said. "We want to make sure our fans have confidence that they can come to an event with 42,000 of their best and closest friends and be safe."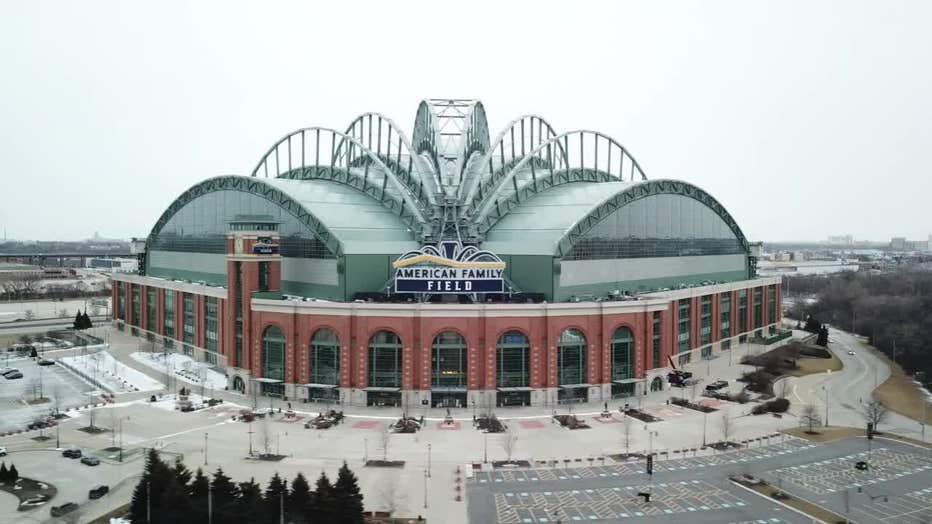 Schlesinger said American Family Field is considered an outdoor venue even when the roof is closed.