'Always wagging her tail:' Humane society cares for dog found wounded, abandoned on side of road
OSHKOSH -- You can't tell by looking at her, wearing her big smile in her cone, but Scarlet was found abandoned on the side of the road, suffering from a serious wound that would've taken her life had she not been picked up by a good Samaritan.

According to officials with the Oshkosh Area Humane Society, it's unclear what caused the wound to Scarlet's side, but it went very deep into her body, causing the surrounding tissue to die.

After she was picked up from the side of the road by the good Samaritan, she was taken to the Animal Hospital of Oshkosh, and given IV antibiotics. Drains were placed in her wounds to help with the removal of the infection and bacteria created by the days-old wound. Officials noted that the dead tissue was very close to her "peritoneal cavity," which would've meant damage to her internal organs.

They noted that through everything she has been through, Scarlet "has maintained her sweet personality and is always wagging her tail" to greet new friends. Oshkosh Area Humane Society officials said "you can't help but smile when you see her happy face."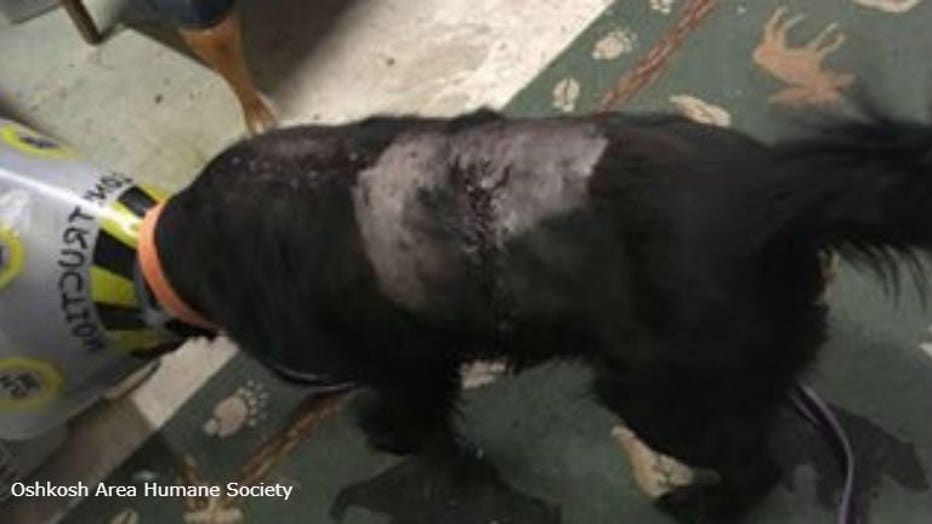 Scarlet (PHOTO: Oshkosh Area Humane Society)


Officials said he is healing well, but she needs to be monitored for potential infection or possible suture tears.

They said she received medical care thanks to the "OAHS Cuddles Fund," designed for emergency and specialty care. Her anticipated medical costs are estimated at between $1,000 and $1,500.



You can help other animals like Scarlet get the care they need by donating to this fund. CLICK HERE to learn more.