Almond says violin theft has sparked renewed interest in MSO


MILWAUKEE (WITI) -- Frank Almond, the Milwaukee Symphony Orchestra concertmaster who has been in the news in recent weeks after he was attacked back on January 27th in an incident in which a 1715 Lipinski Stradivarius violin was stolen, discussed the incident with the media on Tuesday, February 11th at the Milwaukee Press Club. He says playing the Stradivarius will never been the same.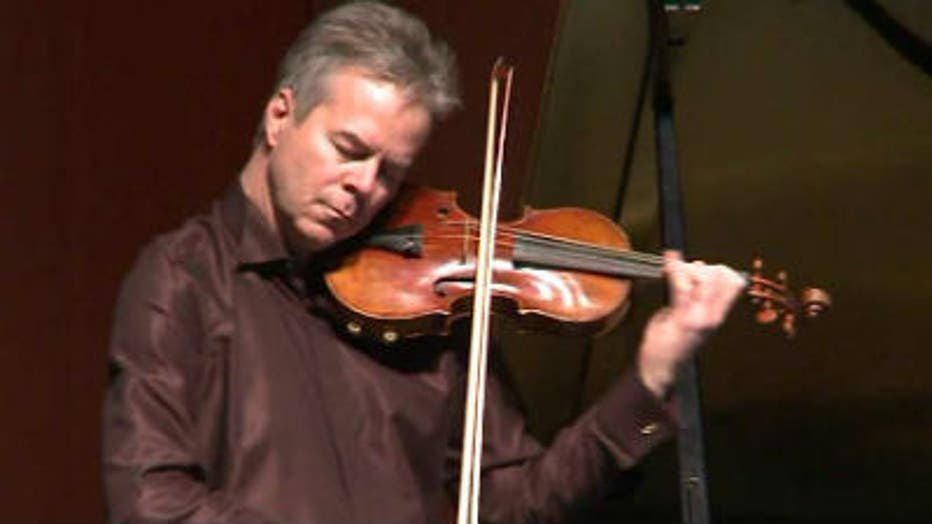 On Monday night, Frank Almond played the Stradivarius at the Sharon Lynne Wilson Center in Brookfield for the first time in an official capacity since the instrument was stolen and recovered.

"To walk out on stage and see that crowd and feel their reaction was really heartening," Almond said.

On Tuesday afternoon, Almond took questions about his experience at the Milwaukee Press Club.

"There wasn't a day that went by I didn't think about (the violin)," Almond said.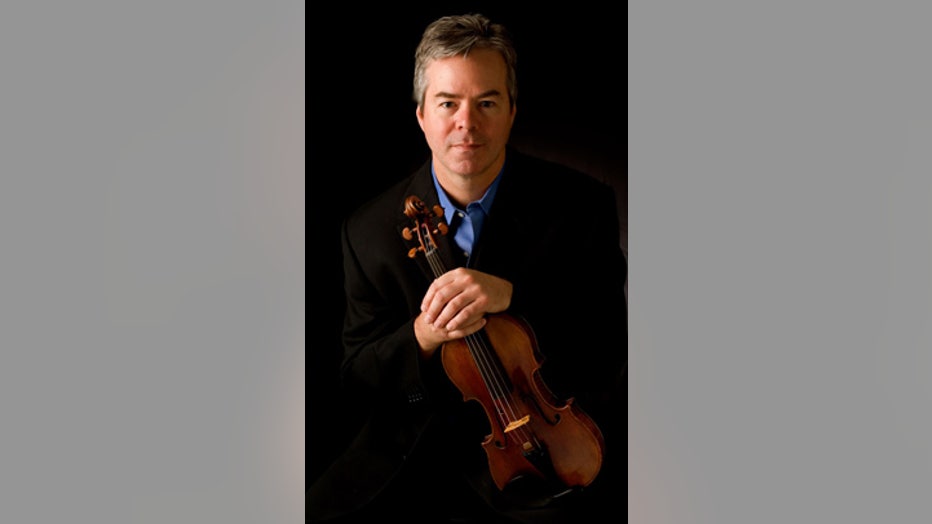 The violinist described his relationship with the Stradivarius as unique -- even saying it's as personal as a human relationship.

"When a relationship like that ends suddenly or abruptly or unexpectedly, it can be very disorientating, traumatizing to a certain degree," Almond said.

For nine days, Milwaukee police and the FBI hunted down the violin and tracked it to the attic of a home in Bay View.

Two suspects are now charged in connection with the theft.

Almond says his biggest fear wasn't dealing with a theft of the violin, but rather, doing something careless with the instrument.

"Leaving it on the top of your car like your coffee mug," Almond said.

Moving forward, Almond says you can't help but reassess security measures to make sure this doesn't happen again.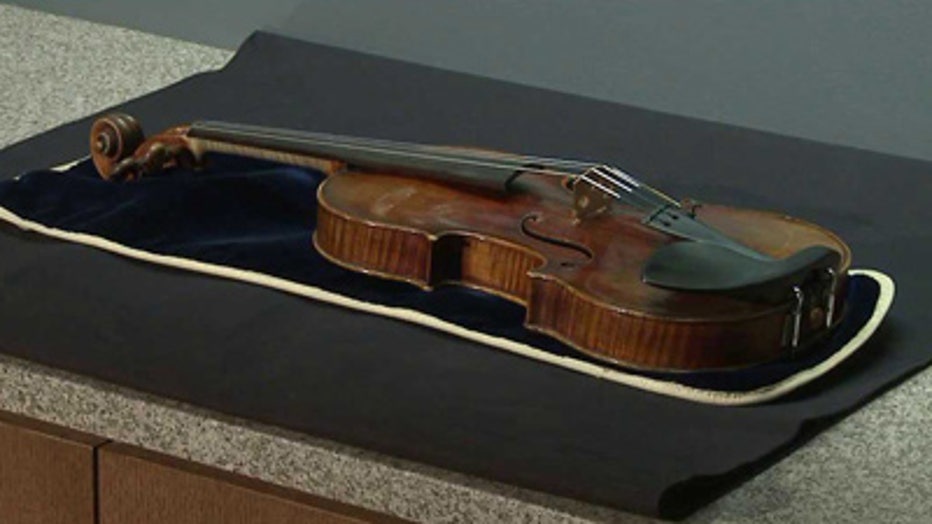 1715 Lipinski Stradivarius violin


"Without getting into it any further, everything's got to get looked at, but I fully intend to keep playing it. That's what it's for," Almond said.

Almond says he feels there has been a renewed interest in the Milwaukee Symphony Orchestra as a result of this theft. In fact, at his performance Monday night, Almond says there were a lot of new faces and he expects that will be the case this weekend.

The Milwaukee Symphony Orchestra says Frank Almond and the Stradivarius violin will be in action this weekend for the "Valentine Romance" show.

Shows are planned for Friday and Saturday nights at 8:00 p.m., and Sunday afternoon at 2:30 p.m.

For additional details/to order tickets, CLICK HERE.