After child sexual assault comments, Kentucky governor still on to speak at Wisconsin GOP convention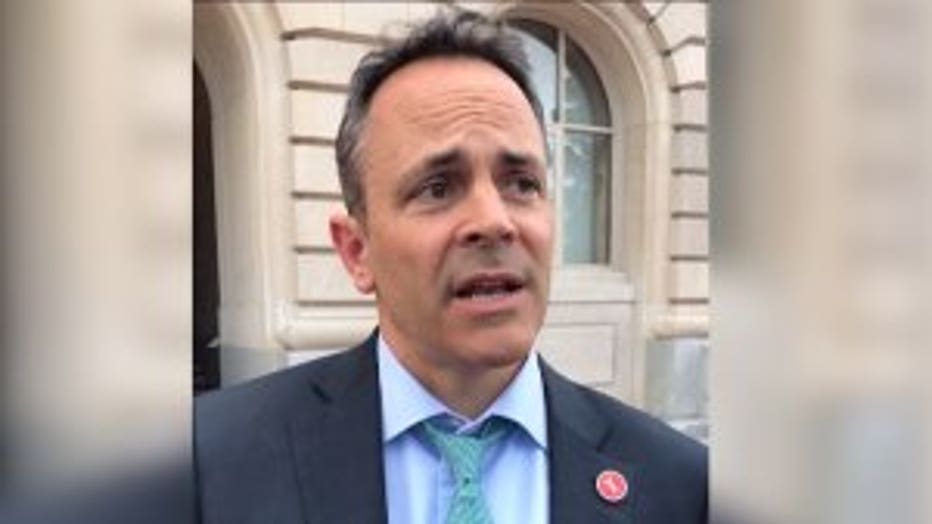 MILWAUKEE -- Wisconsin Republicans say Kentucky Gov. Matt Bevin is still scheduled to speak at the party's convention in May despite Bevin's comments that children were sexually assaulted or poisoned while Kentucky teachers rallied against his state budget last week.

Sunday, Bevin apologized and said his comments were misunderstood. He made the initial remarks on Friday, the day many Kentucky public schools had to close because teachers went on strike to the state Capitol.

"I guarantee you today, somewhere in Kentucky today, a child was sexually assaulted that was left home because there was nobody there to watch them," Bevin told reporters on Friday, April 13.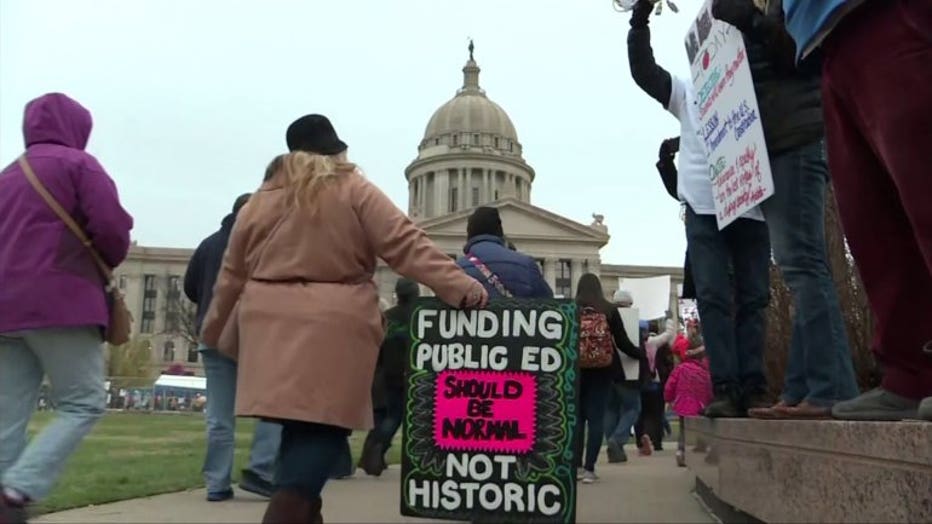 Bevin was scheduled to be the keynote speaker at the Republican Party of Wisconsin's convention in May in downtown Milwaukee.

Alec Zimmerman, a spokesman for the Wisconsin GOP, said Bevin is still speaking at the event. Zimmerman noted that the first-term Kentucky governor had made an apology.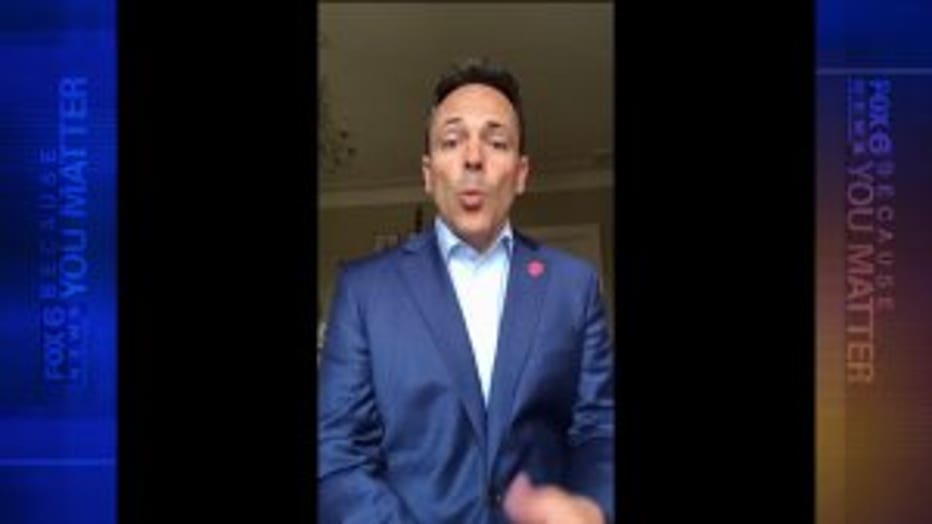 Bevin's videotaped apology was posted to his YouTube page on Sunday, two days after his initial comments sparked criticism from Democrats and Republicans in his state. The controversy garnered national headlines.

"I'm sorry for those of you, every single one of you, that has been hurt by things that I've said," Bevin said in the apology video.

In his initial comments, the Kentucky governor suggested that children had "ingested poison" because they were left home alone after teachers abruptly went on strike at dozens of schools.

"Children were harmed, some physically, some sexually. Some were introduced to drugs for the first time because they were vulnerable and left alone," Bevin said in his initial comments.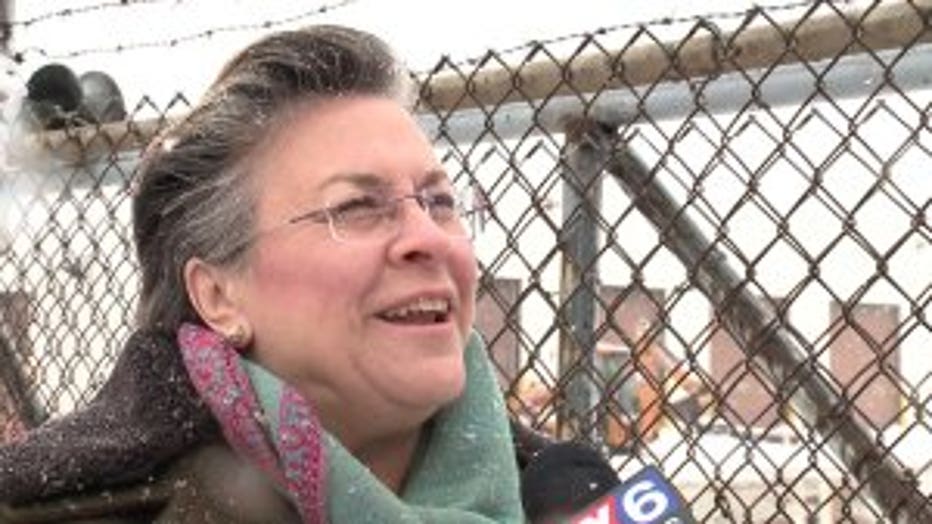 Cathy Myers, a teacher and member of the Janesville School Board, called Bevin's comment a "red herring."

"That's a terrible thing to say, because what it implies is that teachers only care about themselves," said Myers, who is running for the First Congressional District seat being vacated by House Speaker Paul Ryan.

Melanie Conklin, a spokeswoman for the Democratic Party of Wisconsin, said Bevin's comments were "awful" and that Bevin and Gov. Scott Walker had both proposed major cuts to public education.

Walker, whose re-election campaign will be a central theme at the state party's convention, downplayed a question of whether Bevin should be disinvited from the event.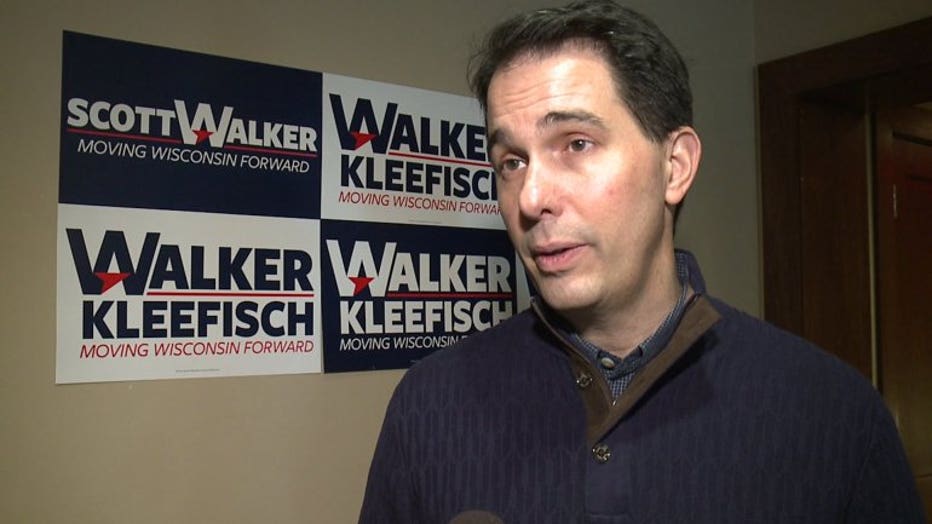 "I think the focus for us is going to be on what we're doing here in the state of Wisconsin. He's just one of a number of Republican governors that's getting things done across the country," said Walker.