Accused of sexually assaulting 12-year-old girl, Ethan Holt reaches a plea deal, sentenced to prison
WAUKESHA COUNTY -- 25-year-old Ethan Holt, accused of sexually assaulting a 12-year-old Waukesha girl on more than one occasion has reached a plea deal in the case against him, and was sentenced to prison.

In court on Monday, July 27th, Holt pleaded no contest to one felony count of first degree sexual assault of a person under the age of 13.

Two other felony charges were dismissed but read into the court record.




Holt was then sentenced to serve 15 years in prison and 10 years extended supervision -- with credit for 273 days served.

He must take part in sex offender treatment, and comply with the Wisconsin Sex Offender Registry.

As further conditions of his extended supervision, he is to have no unsupervised contact with female minors, and cannot use the internet without approval from his agent.

He has also been ordered to pay $13,207 in restitution in this case -- and he can have no contact with the victim or her family.

Ethan Holt was arrested on October 28th, 2014 after detectives with the Waukesha Police Department learned he allegedly communicated with, met and sexually assaulted a 12-year-old girl who lives in Waukesha on more than one occasion.

Authorities say the suspect used social media smartphone apps to communicate with the victim. The apps used were: Tinder, KiK, text messaging, Whisper and Snapchat.

Waukesha police say the suspect "groomed" the victim and sent nude pictures to her through these apps.

Waukesha Police Sergeant Jerry Habanek said the girl and her parents contacted police -- telling investigators that she and Holt had sex in his vehicle near the Waukesha Public Library after initially meeting online.

Prosecutors say the girl's photos showed her without clothing, and Holt's pictures displayed his genitals.

The document also indicates Holt asked the girl about being bisexual, and about having a threesome with one of her friends.

"Ethan Holt used the username, or profile named called 'probablyinthegym' to communicate with our victim. He also indicates in some of his chats with other people that he has done this before, that he has had sex with young victims before," said Habanek.

Sergeant Habanek said the girl told Holt that she was 13 years old and the complaint alleges he took to the internet to brag about "taking a 13-year-olds." It is believed that he was referring to the girl's virginity.

"The girl appeared that she was groomed to think that this was okay," said Habanek.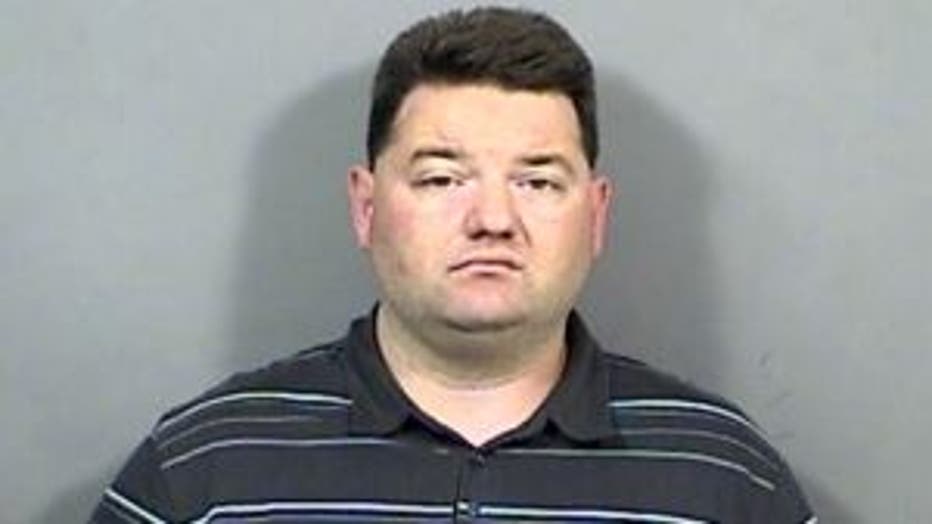 When interviewing Holt's alleged victim as part of their investigation, police were able to obtain information regarding a second individual -- later identified as Jason Matter.

33-year-old Matter has been charged with four felony counts, including: child sexual exploitation (produce, perform, etc.), causing a child between 13-18 to view sexual activity (two counts), and first degree child sexual assault - sexual contact with a person under the age of 13.

Matter has a jury trial scheduled to begin in September.

He will next be in court for a hearing on August 24th.

Sergeant Habanek encourages anyone who may be aware of activity like this to contact police.