Accused of killing her baby and committed for life, Dana Hooper denied conditional release
WAUKESHA COUNTY (WITI) -- Accused of killing her 10-week-old baby in September of 2012, and committed for life to the Winnebago Mental Health Institute, the court on Wednesday, May 20th denied a conditional release for 35-year-old Dana Hooper.

In court on Wednesday, a doctor testified as it related to supervision release for Hooper, and the court denied the petition for conditional release.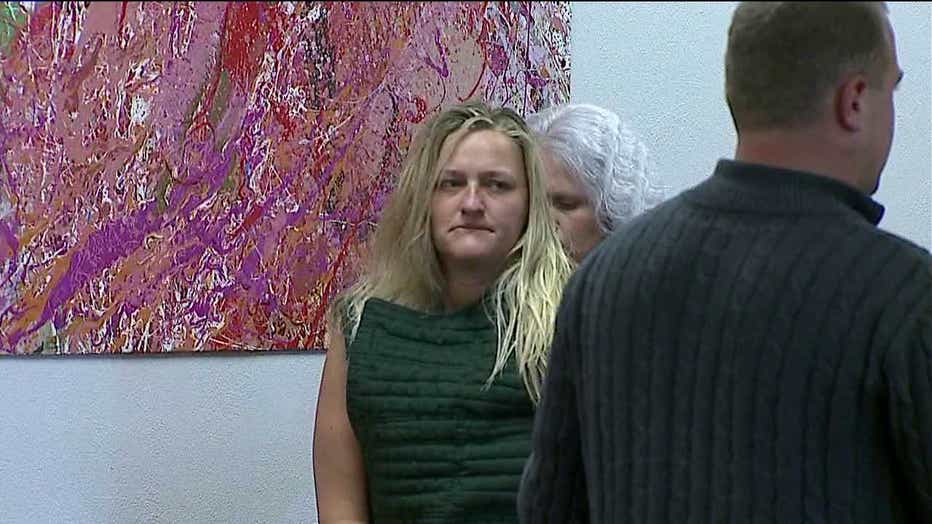 Hooper is accused of killing her 10-week-old baby on September 15th, 2012.

A criminal complaint in the case says a Medical Examiner's report indicated the baby died due to a large number of stab wounds to the chest and torso area.

Hooper told officials neither she, nor her husband had called authorities after the baby was killed — but instead went to the hospital to check Hooper in for psychiatric help.

The criminal complaint indicates while speaking with officers at the hospital, Dana Hooper was "staring straight ahead," and made a number of statements without being asked questions, including "psychotic," "no sleep in five days," "postpartum in the past," "new medication."

Dana Hooper told officials she'd been hearing voices in her head and they told her to kill her baby. Hooper told officials she stabbed the baby "six or seven times."

Kevin Hooper told officials he was outside with the other two children when Dana Hooper killed the baby.

Upon coming inside for lunch, Dana Hooper revealed she had killed the baby, and Kevin Hooper told officials he thought he should call an ambulance, but knew the baby was already dead, and was concerned about police taking his wife to jail.

After checking Dana Hooper into the hospital, Kevin Hooper took the other two children home, and called Dana's father for "help." Later, Kevin Hooper received a call from hospital staff who said Dana Hooper had indicated she had killed her baby. Shortly thereafter, police arrived.

Kevin Hooper pleaded no contest to resisting or obstructing an officer and person duty to aid/report crime charges. He was sentenced to probation.