Accused of arson for insurance money, Ydbi Islami sentenced to 6 years in prison
WAUKESHA COUNTY -- 61-year-old Ydbi Islami, accused of setting a fire that destroyed his home in the Lac La Belle in June of 2013 has been sentenced to prison.

Islami on Monday, May 15th was sentenced to serve six years in prison and four years extended supervision. A restitution hearing was set for July 21st. He owes more than $600,000 to the insurance company for the arson, and another $60,000 in workman's comp for the insurance company that covered an injured firefighter's claim.

Islami pleaded no contest in January to a charge of arson of a building with intent to defraud, as party to a crime.

Late in the evening on June 10th, 2013, a fire raged at a home in an upscale neighborhood in Lac La Belle. Prosecutors say Islami set the fire in an attempt to collect insurance money. Islami's attorney argued this was an attempt by the insurance company to avoid its $2 million claim.

Shortly after the fire, the FOX6 investigators revealed that Islami was also involved in a civil lawsuit at that time. Filed by former employees of a restaurant he'd previously owned, they claimed Islami had failed to pay them overtime wages. Those claims added up to more than $190,00 dollars.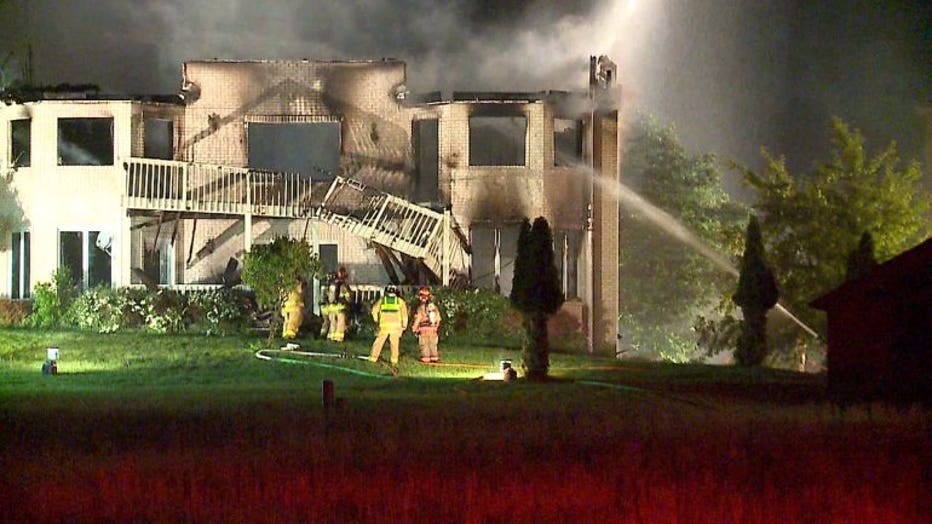 Additionally, prosecutors said Islami and his wife were associated with three other fires in the past, including one that happened at the same Lac La Belle address back in 2000. The family restaurant also burned down in December of that year.

Prosecutors alleged gasoline was intentionally poured throughout the home prior to the June 2013 fire. It also says Islami claimed to have been at Potawatomi Hotel & Casino while the home burned, but video surveillance showed him at a nearby gas station about 40 minutes before the fire was reported to authorities.

Islami is also a registered sex offender.