"Absolute scumbag!" Phony Marine could be 'poster child' for state's stolen valor law


MILWAUKEE — He claimed to have served our country for 22 years until a FOX6 investigation exposed him as a liar. Now, police are seeking criminal charges against a phony Marine in a case that could make Wisconsin history.

It's a crime in Wisconsin to falsely claim military service in order to gain any kind of tangible benefit. But while the state's so-called 'stolen valor' law has been in place for nearly two years, the lawmaker who wrote the bill is hoping this will be the first case that leads to a conviction.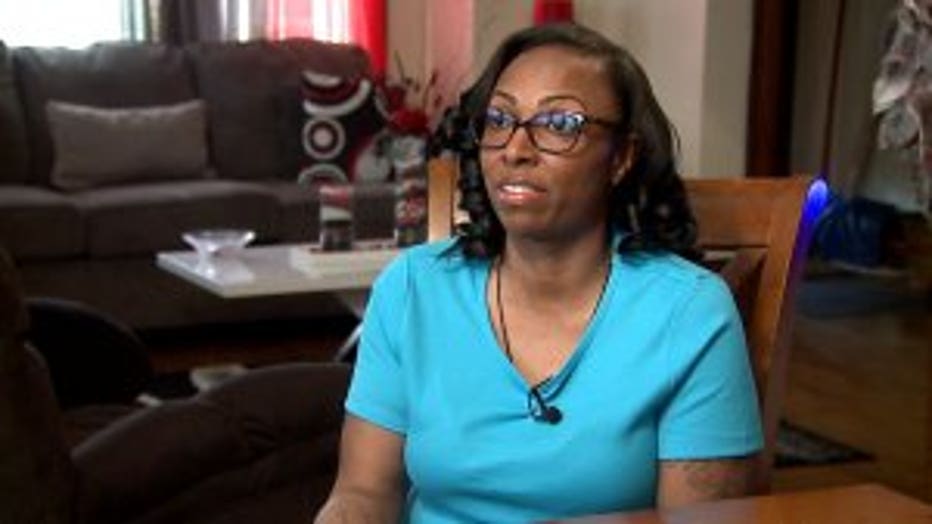 Sheila Hemphill says she believed John Hemphill was a genuine wounded warrior when she married him.


John Hemphill has fooled a lot of people over the years, including the woman who married him.

Sheila Hemphill thought her husband was a retired United States Marine who'd lost his leg to a roadside bomb in the Middle East -- only to find out the dog tags, the tattoo and the logo on his prosthetic leg were part of the deception.

"He's just lying. He's lying," she said.

Hemphill claimed to be a lieutenant with 22 years of service in the Marine Corps.

"Lt. John. It's right there on your dog tags," FOX6 Investigator Bryan Polcyn said.

"No, it's not. No, it's not," Hemphill said.

But military records obtained by the FOX6 Investigators show he never served a day. We first exposed Hemphill's bogus backstory last fall, and hen State Assemblyman David Steffen saw the report, he didn't mince words.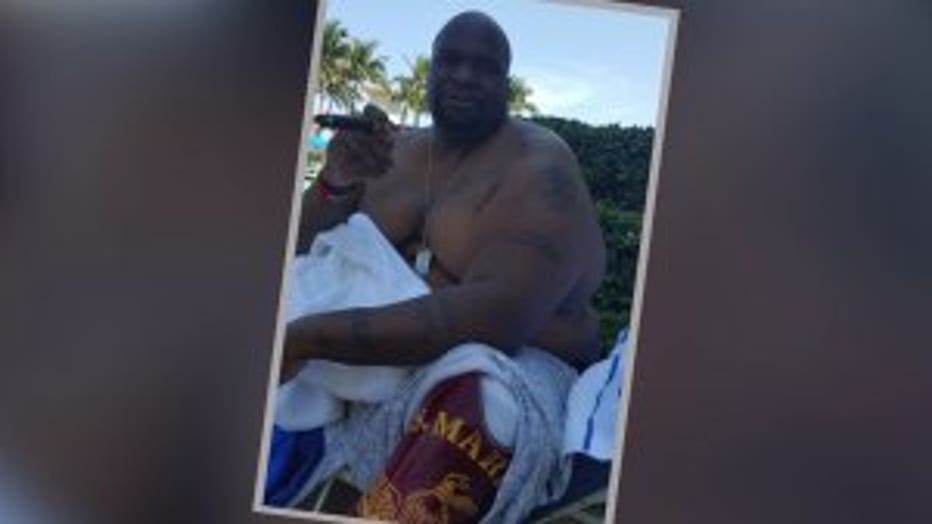 John Hemphill claimed to be a 22-year vet of the Marine Corps who lost his leg to a bomb in Afghanistan.


 

"Scumbag. Absolute scumbag," he said.

The Green Bay Republican says what Hemphill is doing is an affront to veterans.

"There has to be some punishment for this!" Steffen said.

Congress passed the federal Stolen Valor Act in 2013, but an FBI agent in Steffen's district said he was having trouble getting federal prosecutors to take a case.

So Steffen wrote Wisconsin's own stolen valor law in 2015, which makes it a Class A misdemeanor to falsely claim military service for any kind of personal gain.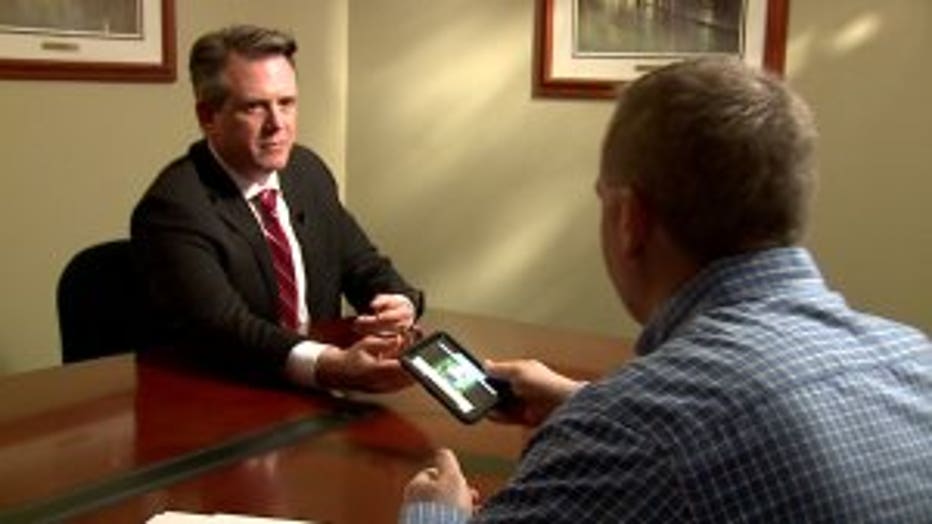 State Representative David Steffen of Green Bay authored the law that makes it a Class A misdemeanor to lie about military service or awards for personal gain.


"Are you surprised a couple of years later it hasn't been applied already or more often?" Polcyn asked.

"Well, I think that's where stories like yours help, tremendously. They make sure law enforcement is aware of it. The community is aware of it," Steffen said.

In March, a Virginia man was charged in Waukesha County for claiming he was a master sergeant for the U.S. Marines as part of a scheme to steal an SUV and $13,000 in furniture.

Brandon Blankenship admits that he faked a story about leasing 20 apartments for the Department of Defense just to get free rent for himself.

"It made getting my own apartment without funds a lot easier, which was why I requested that. It made it more believable," Blankenship said.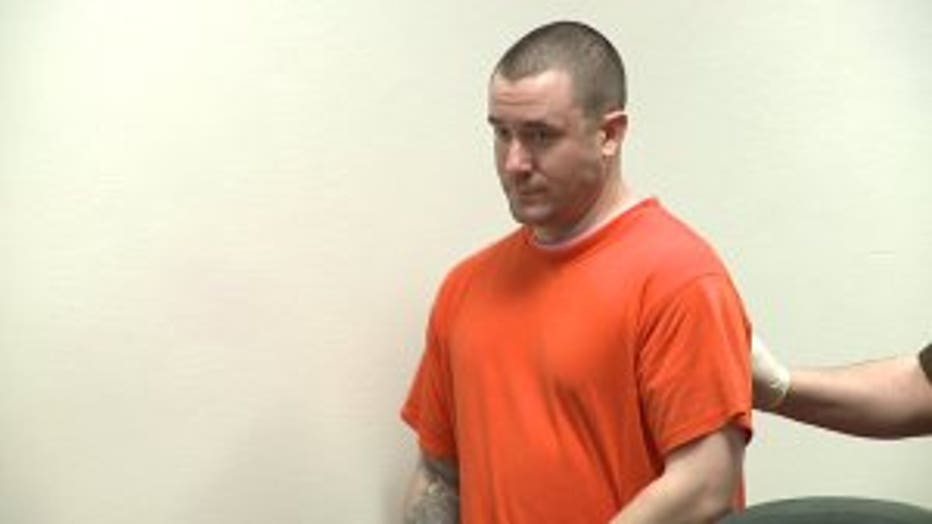 Brandon Blankenship admits claimed to be a Master Sergeant in the U.S. Marines in order to gain people's trust, but he was convicted of identity theft rather than stolen valor.


But Blankenship pleaded guilty to identity theft, not stolen valor. That means Hemphill could still be Wisconsin's first.

"He would be a poster child for exactly what type of people we're trying to address," Steffen said.

FOX6's investigation landed Hemphill on the front pages of pro-military blogs and websites across the country.  It also caught the attention of West Allis Police Detective Tom Kulinski, a retired Marine. Detective Kulinski recently took a stack of paperwork he's compiled on Hemphill into the Milwaukee County District Attorney's Office. He's seeking five misdemeanor charges against Hemphill for lying about military service to get a discount on his cell phone bill, a bank account with USAA, membership in the Wisconsin American Legion, and more.

"This should be an example. They should make an example out of him," his wife said.

While prosecutors review the case, Sheila is still trying to shed the Hemphill name.

"He's just stalling. Wasting everybody's time," she said.

Their divorce has been delayed for months by John's refusal to follow court orders and by a bankruptcy case that was thrown out when Hemphill lied about his income.

"I don't hate him. I'm trying to forgive him. But he needs to be punished," Sheila Hemphill said.

She says it will all be worth it if the man who lied about serving his country can be served a little justice instead.

Hemphill's case file is currently under review by the government integrity section of the Milwaukee DA's office. The prosecutor handling the case said it could take some time before he makes a charging decision but he promised a thorough review.