"A night to remember!" For second year, red carpet rolled out for special prom for special folks in Racine


RACINE (WITI) -- When it comes to prom, there's no town like Racine! On Saturday, May 16th -- the annual multi-school prom was held, and one day later, an event that has become tradition, the "Night to Remember Prom" for individuals with special needs.

"My son has Down Syndrome. He's been looking forward to tonight since last years (prom)!" Craig Nelson said.

Last year was the inaugural year for the "Night to Remember" prom.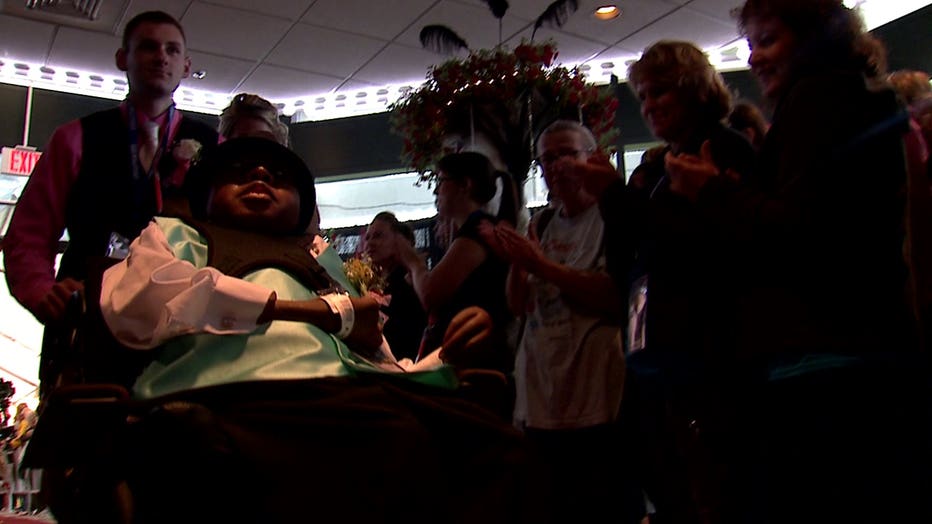 "Last year we had about 75, give or take, and this year we have over 100 -- I think 110 maybe," Angela Tappa said.

"Everybody likes to go to prom!" Nelson said.

"The big event -- the red carpet, they get their hair and makeup done," Tappa said.

"They get free tuxes and we make sure their hair is good," Nelson said.

"Everyone comes out to just honor these guests that are sometimes marginalized in society. It's not just a prom. This is something that they'll never experience again. This is a once-in-a-lifetime event for them. It's a night to remember," Tappa said.

For them to get that one day, and everybody here is cheering them on, to know that there's so much support for them is an awesome feeling as a parent," a parent said.